There are 686 articles attributed to this author.
Displaying articles 111 to 120.
NBA -- Avenging Spurs bury Rockets, 121-103
Sun, 03 Jan 2016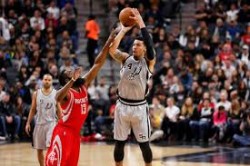 CHICAGO -- The San Antonio Spurs dialed in 13 threes from long distance and rung the Houston Rockets' bell, 121-103, on Sunday night at the AT&T Center. Danny Green went 6-of-9 from 3-point range to finish with 18 point


NBA -- Curry-less Warriors handle Rockets, 114-110
Sat, 02 Jan 2016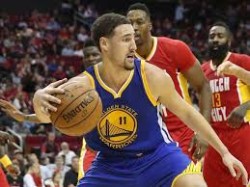 CHICAGO -- Even without reigning MVP Steph Curry, the Golden State Warriors had more than enough weapons to dispose the sliding Houston Rockets, 114-110, Thursday night at the Toyota Center. Klay Thompson, the othe


NBA -- Blake Griffin out at least 2 weeks with quad injury
Sun, 27 Dec 2015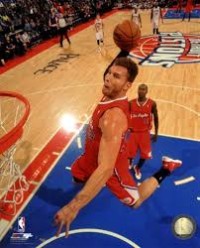 CHICAGO -- The Los Angeles Clippers, in an emailed press release, announced on Saturday that Blake Griffin has a partially torn left quad tendon and will be sidelined for at least two weeks. The news is a big blow to the Clip


NBA -- Sixers eclipse Suns in rare road win
Sun, 27 Dec 2015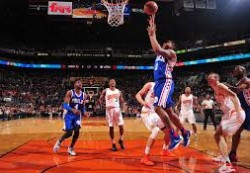 CHICAGO -- The last time the Philadelphia 76ers won on the road was March 29 this year, a brutal stretch the covers 23 games including 18 straight this season. But like all streaks, good or bad, this too came to pass.


NBA -- Lakers fall in Kobe's final Xmas Day game
Sun, 27 Dec 2015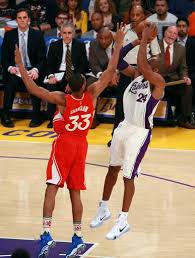 CHICAGO -- In his 20 decorated seasons in the NBA, Kobe Bryant had appeared in a record 16 Christmas Day games. His last one was early today at the Staples Center and it left little memories for the five-time champion's scrapbook. T


A front seat in the ongoing Kobe "Farewell Tour"
Sat, 19 Dec 2015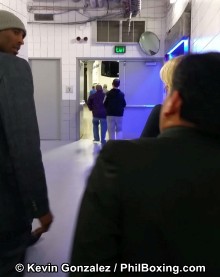 DETROIT -- ​After 20 years of sustained excellence, Kobe Bryant, his 37-year old body ravaged by the physical demands of his sport, told the world last November 29 that "this season is all I have left to give."


NBA -- Bulls gore Grizzlies, 98-95
Thu, 17 Dec 2015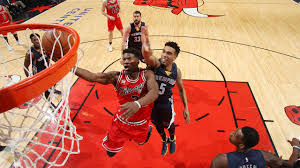 CHICAGO -- Trailing 53-50 in the opening half, the Chicago Bulls roared back with a 48-32 run in the second half to beat the visiting Memphis Grizzlies, 98-85, on Wednesday night at the United Center. Jimmy Butler top


A chat with Spurs star Manu Ginobili ​
Mon, 07 Dec 2015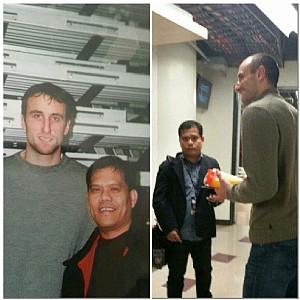 CHICAGO -- Getting old as a pro athlete can be ruthlessly agonizing. As the talent fades, so does the stamina. The energy level dips while the sprains and pains increase. Manu Ginobili has lived this earth for 38 yea


NBA -- Parks drafted by Mavs' D-League team
Sun, 01 Nov 2015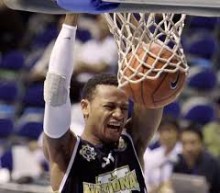 CHICAGO -- Bobby Ray Parks Jr took a giant leap towards achieving his lifelong dream of playing in the NBA when the 6-foot-4, 250-pound Filipino was taken at 25th overall im 2015 NBA D-League draft. The 22-year old all-purpose guard w


Pacquiao hooks up with Pelicans center Anthony Davis
Tue, 18 Aug 2015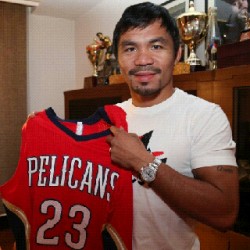 CHICAGO -- It took months in the making, but like most well-laid plans, this one turned out to be a winner. Manny Pacquiao has swapped autographed items with yet another NBA star, this time with Anthony