There are 687 articles attributed to this author.
Displaying articles 141 to 150.
NBA Playoffs -- Pierce, Wizards steal Game 1
Sun, 19 Apr 2015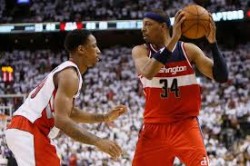 CHICAGO -- At age 37, Paul Pierce appears to still have a lot left in the tank. The 16-year NBA veteran led all scorers with 20 points, including a big 3 in the extra session, to lead the Washington Wizards to a 93


NBA -- Spurs pummel OKC, win 8th straight
Thu, 09 Apr 2015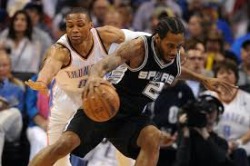 CHICAGO -- With the playoffs in sight, the defending champion San Antonio Spurs are flexing their muscles for another deep post-season run. Led by Kawhi Leonard's 26 points, six Spurs scored in double figures and San


NBA -- Cavs bury Bulls in a barrage of 16 triples
Mon, 06 Apr 2015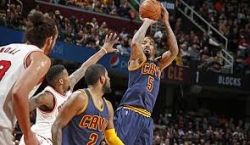 CHICAGO -- Against a tough Bulls defense, Cleveland converted only 28 percent of its 2-point field goals (19-of-66), but the Cavaliers sizzled beyond the arc, making 16 of 37 triples to score a 99-94 decision. J.R. Smith


L.A. Diaries: Catching up with Kobe Bryant
Fri, 03 Apr 2015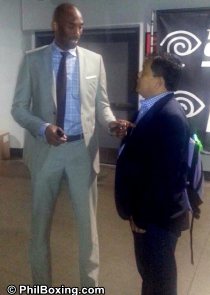 LOS ANGELES -- The smell of bread burning in the toaster rocked me out of my rum-induced haze as I sauntered inside the dining room of the Howard Johnson hotel where guests were treated to a complimentary breakfast. N


L.A. Diaries: NBA star Steph Curry meets PacMan's kids (PHOTOS)
Thu, 02 Apr 2015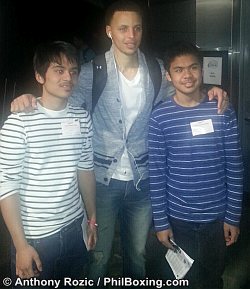 LOS ANGELES - A lily white Nissan Altima, the Hertz rental car I picked up at Union Station on the 800 block of north Alameda street had a scant 4,700 miles on the odometer. The four-door sedan reeked of new leathe


L..A Diaries: Pacquiao fever boiling in the City of Angels (PHOTOS)
Wed, 01 Apr 2015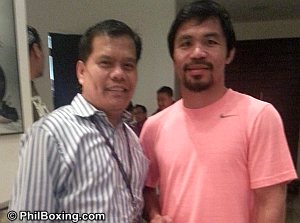 LOS ANGELES -- As the sun sets on a lazy Monday afternoon, the crowd swells outside the Wild Card gym, the now famous sweat shop that sits in the belly of a nondesdcript strip mall along 1123 Vine street. They came wit


NBA -- Bulls beat Raptors with 39 fourth quarter points
Thu, 26 Mar 2015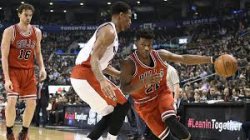 CHICAGO -- Buried in an avalanche of 3-point shots in the first quarter, the Chicago Bulls clawed their way back to victory on Wednesday night and stunned the Toronto Raptors, 116-103, at the Air Canada Centre. The


NBA -- Mirotic, Gasol star as Bulls nail playoffs berth
Tue, 24 Mar 2015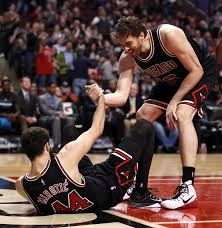 CHICAGO -- Nikola Mirotic and Pau Gasol provided the 1-2 punch that guaranteed the Chicago Bulls a playoffs spot. Mirotic made 10 of 19 field goals for 28 points while Gasol sizzled with 27 and 12 boards to lead the B


NBA -- Pacers' losing streak extends to five
Sun, 22 Mar 2015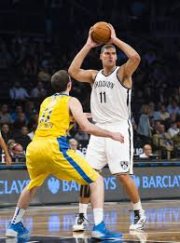 CHICAGO -- With a playoffs berth on the line with just 13 games left in their roller-coaster season, the Indiana Pacers were planning to arrest a four game losing streak when they hosted a home game on Saturday night at the


NBA -- Jazz stomp Lakers with 50th loss of the season
Sat, 21 Mar 2015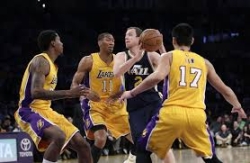 CHICAGO -- What has been a challenging, injury-riddled campaign just got uglier for the Los Angeles Lakers, who lost for the 50th time this season after the visiting Utah Jazz roughed them up, 80-73, on Thursday night.