There are 680 articles attributed to this author.
Displaying articles 121 to 130.
Balintawak Arnis takes center stage in Virginia
Sun, 12 Jul 2015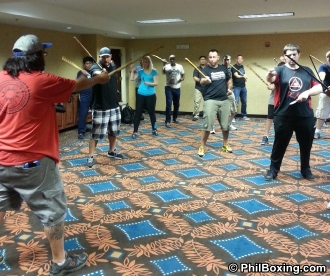 Chantilly, VA --- On the outskirts of Washington D.C., a scant 25 miles from the White House where the most powerful man in the world holds office, the most powerful men in arnis have converged to spread the gospel of


Postscript to the 2015 NBA Finals (PHOTOS)
Sat, 20 Jun 2015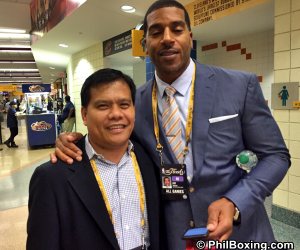 CHICAGO -- Like the 11 other NBA Finals that I have covered on-site, last week's just-concluded 2015 championships was a thing of beauty, one that left indelible memories to last a lifetime. LeBron James turned out t


Why the Warriors will win Game 5, and eventually, the NBA title
Mon, 15 Jun 2015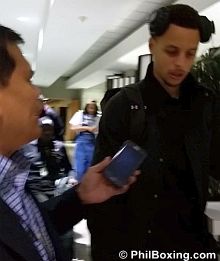 CLEVELAND -- Without Kevin Love and Kyrie Irving, LeBron James is doing it all in this year's NBA Finals, averaging an eye-popping 35.8 points, 12 rebounds and 8.3 assists through Games 1 to 4. Carrying the Cavaliers


A Cebuano doctor at the Finals
Fri, 12 Jun 2015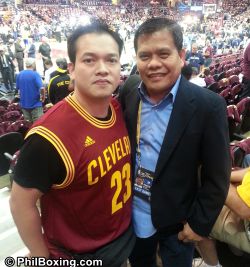 CLEVELAND -- Moments before Game 4 of these NBA Finals tipped off here at the Quicken Loans Arena, I wandered near the court to inhale the atmosphere and feel the excitement that was wafting in the cool arena breeze.


Giant Cav dwarfing over Warriors' bigs
Thu, 11 Jun 2015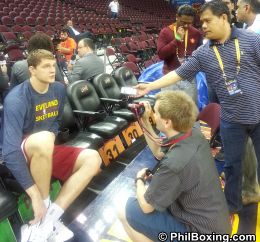 CLEVELAND -- Even when sitting down, 7-foot-1 Timofey Mozgov is tall, almost as tall as myself, who is an inglorious 5-foot-nothing. Extra large guys such as the 250-pound Mozgov are usually slow as a moron's IQ. But this


2015 NBA Finals - Championship excitement drapes Cleveland
Wed, 10 Jun 2015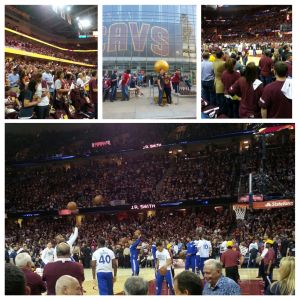 CLEVELAND -- The last time the Cleveland Cavaliers made the NBA Finals, in 2007, a young LeBron James watched helplessly as his team was overwhelmed, and eventually swept in four games, by the San Antonio Spurs.


NBA Finals Game 1 was Man versus Team
Sat, 06 Jun 2015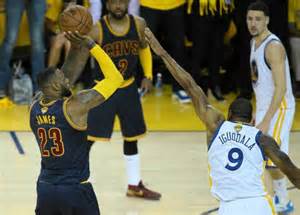 CHICAGO -- Normally, when LeBron James wreaks havoc in a playoffs game, like he did in Game 1 of the 2015 NBA Finals yesterday, his team almost always wins. But the King's herculean effort, one that produced 44 poin


NBA -- Bulls fire Thibodeau, begin search for new head coach
Sat, 30 May 2015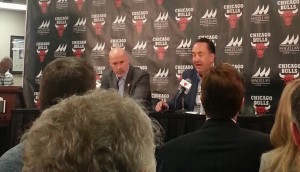 CHICAGO -- Without going into specifics and admitting only that there was a "breakdown," the Chicago Bulls relieved head coach Tom Thibodeau of his duties on Wednesday afternoon. "Obviously, there was a breakdown. That's no


As storm looms, Manny chills in his L.A. crib
Thu, 07 May 2015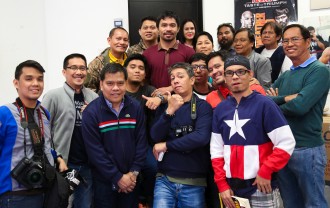 LOS ANGELES -- As if losing to Floyd Mayweather last May 2 wasn't tough enough, Manny Pacquiao received a 1-2 punch of bad news just days after the blockbuster duel in the Las Vegas desert. According to multiple


PHILBOXING EXCLUSIVE -- Pacquiao receives signed jersey from Derrick Rose
Sat, 02 May 2015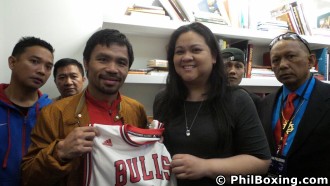 LAS VEGAS -- Alongside his growing family and his unbridled faith, boxing is one of Manny Pacquiao's true loves. But basketball is a beloved mistress, a sport that Pacman is heavily involved in as the playing coa