There are 496 articles attributed to this author.
Displaying articles 491 to 496.
TRUE CELTIC GRIT
07 Jun 2008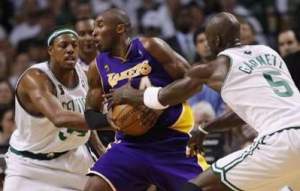 CHICAGO -- As anticipated, Game 1 of the 2008 NBA Finals was breathtakingly exciting, filled with more action and peril than the latest Indiana Jones movie. There are so many adjectives that can be attached to yest


THE GREATEST SHOW ON EARTH
05 Jun 2008
CHICAGO -- Unlike the world-famous Ringling Brothers Circus, this one doesn't feature elephants and tigers. And it doesn't parade monkeys, horses and clowns, either. But for it's global reach and sheer entertainment value, the NBA Finals could well make a case as the "Greatest Show On Earth."


PHILBOXING SPECIAL NBA FINALS COVERAGE: LAKERS IN SIX
04 Jun 2008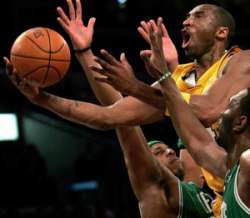 CHICAGO -- At first, I thought it was ridiculously absurd. This idea of me writing about basketball in a boxing website. It felt strange, like selling a typewriter at a computer megasale. But while red-blooded Pinoys have a


The WBO's tarnished credibility
03 Mar 2007
CHICAGO -- Out of pure spite or simple ignorance, referee Sammy Viruet deducted two crucial points on Z Gorres' scorecard, an atrocious absurdity that allowed Fernando Montiel to salvage his WBO superflyweight title. The "Moment of Truth" robbery was as brazen as any of the bank heists that have


BOOM-BOOM take LA party by storm
26 Jan 2007
CHICAGO -- It was a quiet Saturday, January 20 last week, a wonderful time when the hurried, break-neck pace of life in these United States careened to a joyful rest. It wasn't just another Saturday, though. The skies above loomed with a haze of blue. The air whiffed with a little coolness to it


TAMPA DIARY (DAY 2)
02 Dec 2006
TAMPA, Florida -- I began the day nursing a throbbing headache, a malady directly caused by jet lag, sleep deprivation and, ahem, a little intoxication. But like an NBA player who dutifully plays hurt, I did leave enough strength and sense to write my stories. After meeting my deadlines, I wande