There are 478 articles attributed to this author.
Displaying articles 431 to 440.
Injured Bull inflicts pain on the Bucks
06 Feb 2012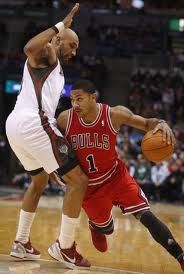 WITH a torn ligament on his left wrist, Luol Deng was advised by doctors to undergo surgery or rest 4 to 6 weeks before returning to the hardcourt. But Deng resents the idea of just sitting and watching while the Chicago


Tony Parker assists his way to history
06 Feb 2012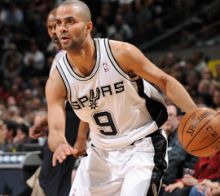 HE came into the league at a tender age of 18, taken by the San Antonio Spurs as a lowly 28th overall pick in the 2001 NBA Draft. He is a smallish 6-foot-2, 185-pound point guard, and with no college ball experience to speak


Retirement No. 3 suits Phil Jackson just fine
05 Feb 2012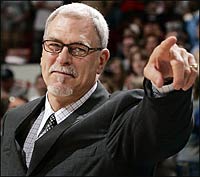 HUNGRY for a Phil Jackson tidbit? Wait a few months, the Zen Master will have plenty to say and you can all gobble it up at a bookstore near you. The winningest coach in NBA history -- who won 6 championships with the Chicago Bul


Bulls suffer 1st home loss
26 Jan 2012
WITH an immaculate 8-0 record entering Wednesday night's game at the United Center in wintry Chicago, the Bulls stood tall and mighty as the only undefeated home team left in this abbreviated season. But after a physical, action-packed 48 minutes of play, Derrick Rose and company joined the ra


Ailing Bulls claw Bobcats; keep NBA best record
23 Jan 2012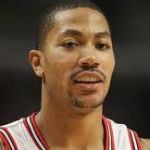 DERRICK Rose not only missed his fourth consecutive game Saturday night with a bum toe, he was joined in the injured, unable to play list by teammates Joakim Noah, Taj Gibson and John Lucas III, who are all nursing an assort


Rush and rash of NBA games pile up injuries
21 Jan 2012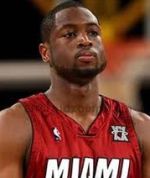 AS a consequence to the 147-day lockout this past summer, all 30 NBA teams will complete the shortened season by playing 66 games each in 127 days. At some point before the regular season ends this April 26, all teams will each h


Bulls hold off pesky Timberwolves
12 Jan 2012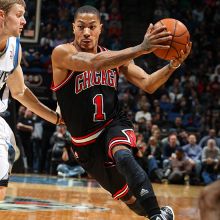 WHEN the Bulls raced to a 51-27 lead with only 5:21 left in the second quarter of their game against the Timberwolves at the Target Center in Minnesota last night , it seemed like their second straight win was a wrap. But


Hard-charging Bulls hit brick wall in Atlanta
09 Jan 2012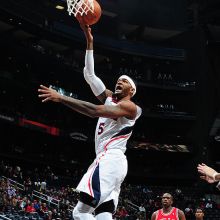 FORGET the 7-1 start, their best since the 1996-97 season, when some dude named Michael Jeffrey Jordan was still defying gravity. Forget the six-game winning streak, which propelled them briefly to a tie for the bes


Bulls keep marching on
06 Jan 2012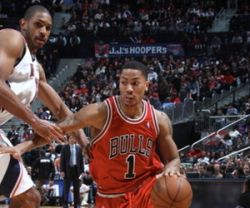 TUESDAY night at the United Center in Chicago, Derrick Rose and the hard-charging Bulls pulled off a miracle on Madison St and came back from 19 points down in the third quarter to beat the visiting Atlanta Hawks, 76-74.


At last, Bulls back home after four-game road trip
02 Jan 2012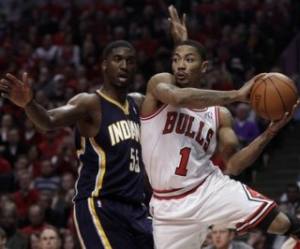 THE Chicago Bulls are a tough bunch. And the only thing tougher thus far is their schedule. Derrick Rose and company started this shortened season on a four-game road trip to hoops hotbed California, where they tangled wi