There are 1,218 articles attributed to this author.
Displaying articles 1 to 10.
Zulueta Faces Amisa Tonite in Bangkok
Sat, 14 May 2022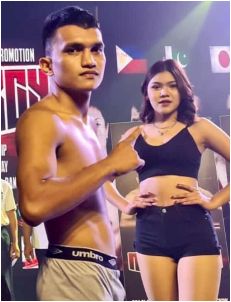 BANGKOK, Thailand -- Brave and skilled Bacoleño fighter John Michael Zulueta gets back into fight mode after almost 3 years of inactivity to battle tough, experienced Indonesian warrior Jack Amisa in a non-tit


Weights OK for Night of Fights in Thailand
Fri, 13 May 2022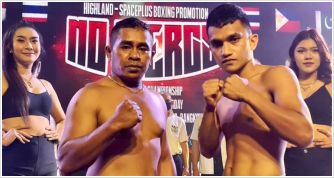 Zulueta (R) and Amisa pose during Friday's weighin. BANGKOK, Kingdom of Thailand — Fighters made weight for Highland Boxing Team Promotion Saturday, May 14, at the fancy and starry SpacePlus Night Club in B


Column: Best of Luck to John Michael Zulueta in his Fight in Thailand
Fri, 13 May 2022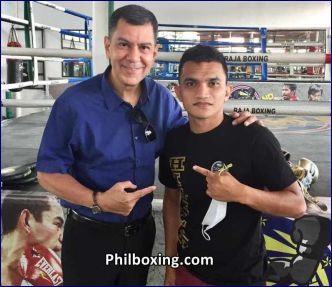 Felt blessed wishing the best of luck to unbeaten young Filipino boxer John Michael "The Striker" Zulueta today Friday here in Bangkok, Kingdom of Thailand. That's because I have known Zulueta for years, and he is


Tanes, Jakrawut Make Weight For WBA Asia 112lbs War in Bangkok
Fri, 06 May 2022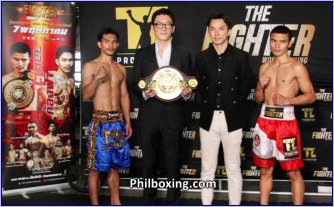 Thailand's world-ranked WBA #7 Flyweight Tanes Ongjunta (9-1, 4 KO's), standing on the far right, and the more-experienced Jakrawut Majungoen "a.k.a. Kongfah CPF" (41-1, 20 KO's), made weight ahead of their 10-rounder


Game Alvin Medura Loses on Points to World-Ranked Tasana Salapat in WBC Asia Match in Bangkok
Wed, 27 Apr 2022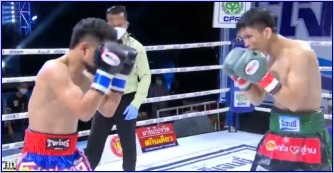 Brave lion-heart Zamboagueño Alvin Medura (10-6, 7 KO's) lost on points to Thailand's world-ranked WBC #14 WBA #10 Tasana Salapat (65-1, 48 KO's), Tuesday night at the Rangsit Boxing Stadium in Bangkok, Kingdom of Thailand.


Alvin Medura Makes Weight, Ready to Challenge World-Ranked Thai for WBC Asian Strap Tuesday
Mon, 25 Apr 2022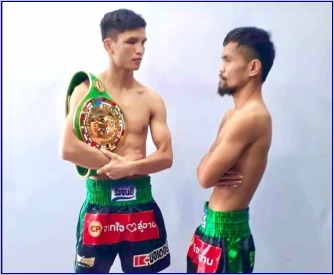 Brave Zamboangueño warrior Alvin "Daredevil" Medura (R) and his world-ranked Thai opponent Tasana Salapat (a.k.a. Petch CP Freshmart), made weight, both feeling strong and ready to rumble for the WBC Asia Contin


SPENCE TKO'S UGAS IN 10, CLAIMS 3RD 147LBS BELT, WANTS CRAWFORD NEXT
Sun, 17 Apr 2022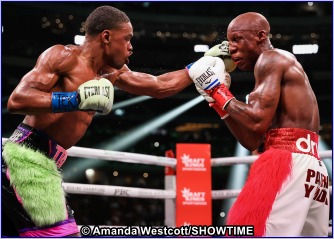 Superbly skilled, focused and accurate, Errol Spence Jr (28-0, 22 KO's) delivered one of the most riveting wins of his life by stopping Cuban titlist Yordenis Ugas, shutting his right eye in ten hot rounds of action to beco


CONOR BENN BRILLIANTLY PULVERIZES VAN HEERDEN IN 2 IN MANCHESTER. IS HE THE FUTURE OF THE WELTERWEIGHT DIVISION? BAUMGARDNER, HATTON DECISION FOES
Sun, 17 Apr 2022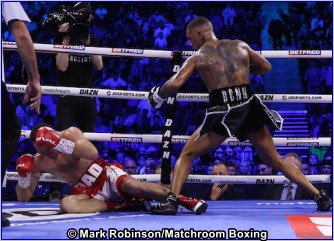 In sensational action, unbeaten Briton rising-star Conor "The Destroyer" Benn (21-0, 14 KO's), son of exciting former world champ Nigel Benn, needed just 2 rounds to ravage, floor and stop South African former titlist Ch


Panya Pradabsri Decisions Wanheng Menayothin, Retains WBC-105 World Strap in Thailand
Wed, 30 Mar 2022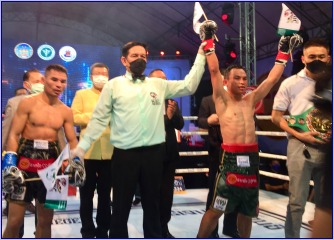 Nakhon Sawan, THAILAND -- Strawweight (105-pound) World Champion Panya Pradabsri (38-1, 23 KO's) of Thailand effectively outboxed and dominated fellow Thai, former long-time king Wanheng Menayothin (55


Pradabsri, Menayothin Make Weight for WBC-105 World Title Rematch in Thailand
Mon, 28 Mar 2022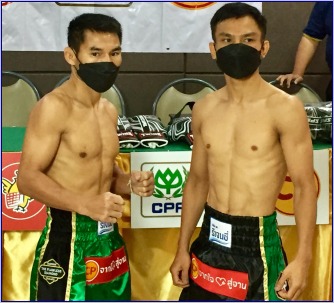 Nakhon Sawan, THAILAND -- Two of the world's top-3 fighters in boxing's lightest weight-class, the 105-pound division, have just easily beat the scale, both men looking strong and focused ahead of their muc