There are 675 articles attributed to this author.
Displaying articles 171 to 180.
NBA -- Spurs spank Celtics, 111-89, to win seven in a row
Mon, 01 Dec 2014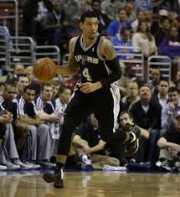 CHICAGO -- The San Antonio Spurs stretched their winning streak to seven games on Sunday afternoon by pounding the Boston Celtics, 111-89, at the TD Garden. The road romp was a nice welcome present to head coach Gregg


NBA -- Gortat rescues Wizards from Pelicans, 83-80
Mon, 01 Dec 2014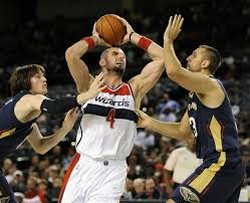 CHICAGO -- John Wall and Bradley Beal, one of the NBA's deadliest backcourt duos, missed a combined 15 shots and mustered only 23 points between them as the Washington Wizards produced their lowest output of the season


NBA -- Bulls dig out of 16-point hole to beat Celtics, 109-102
Sun, 30 Nov 2014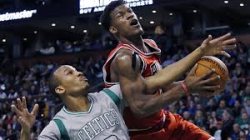 CHICAGO -- The Butler did it. Shooting guard Jimmy Butler powered his way to 22 points, including a 10-for-12 fare at the free throw line, to lead the Chicago Bulls to a come-from-behind 109-102 victory over the stunn


NBA -- Suns guards too hot for Nuggets
Fri, 28 Nov 2014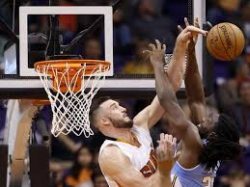 CHICAGO -- The Phoenix Suns' guard play is one of the NBA's worst kept secrets. And on Wednesday night at the US Airways Center, the visiting Denver Nuggets found out how good that backcourt is. Combo guards Eric Bleds


NBA -- Grizzlies pound Clippers, stay on top of standings
Tue, 25 Nov 2014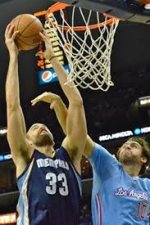 CHICAGO -- The Memphis Grizzlies destroyed the Los Angeles Clippers on Sunday night and remained the only team unbeaten at home in this 201-415 season. Marc Gasol made sure the Grizzlies had a clean slate at the


NBA -- Spurs make it 10 in a row over Cavs
Thu, 20 Nov 2014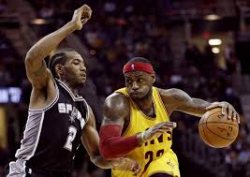 CHICAGO -- Despite a massive off-season rebuilding project that netted them a Big Three -- LeBron James, Kevin Love and Kyrie Irving -- the Cleveland Cavaliers still couldn't figure out the San Antonio Spurs. Tim Duncan


NBA -- Bulls clobber Clips to stay unbeaten on the road
Wed, 19 Nov 2014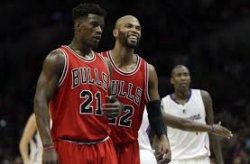 CHICAGO -- Trailing by 14 points late in the second quarter, 46-32, and playing without injured stars Derrick Rose and Pau Gasol, the Chicago Bulls looked ripe for the picking on Monday night at the Staples Center in Los


NBA -- Grizzlies rally from 26 down, beat Kings by 1
Sat, 15 Nov 2014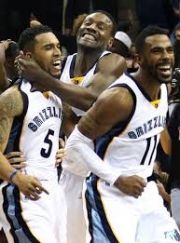 CHICAGO -- Courtney Lee converted on a wide open alley-oop as time expired and the Memphis Grizzlies scored an improbable, 111-110, come from behind win over the Sacramento Kings on Thursday night at the FedEx Forum.


NBA Global Games - Howard stars as Rockets tame Wolves in Mexico
Fri, 14 Nov 2014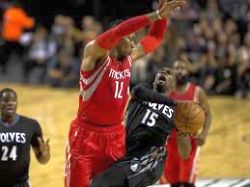 CHICAGO -- The high-flying Houston Rockets took their acts south of the U.S. border on Wednesday night and put on a spectacular show in front of an appreciate crowd of 18,996 at the Mexico City Arena. Dwight Howard,


NBA -- Mavericks rally from 24 down, stun Kings, 106-98
Thu, 13 Nov 2014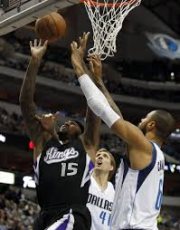 CHICAGO -- Dirk Nowitzki achieved another milestone in his decorated NBA career on Tuesday night at the American Airlines Center where he surpassed Hakeem "The Dream" Olajuwon in the all-time scoring list. The 7-foo