There are 680 articles attributed to this author.
Displaying articles 171 to 180.
NBA -- Too much Westbrook dooms Spurs, 114-106
Fri, 26 Dec 2014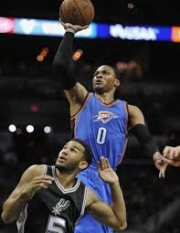 CHICAGO -- Despite their best efforts, the San Antonio Spurs couldn't stop Russell Westbrook, who proved to be too fast, too quick that anyone else on the court on Christmas Day. The 6-foot-3 Westbrook aggressively at


NBA - Grizzlies star Mike Conley plans visit to Philippines
Wed, 24 Dec 2014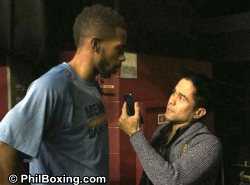 CHICAGO -- Because the Philippines is such a fertile NBA market with millions of adoring fans, NBA superstars such as Kobe Bryant, LeBron James, Derrick Rose, et al, have visited the country in recent summers. Add


NBA -- Bulls tame Grizzlies behind six Mirotic 3s
Sun, 21 Dec 2014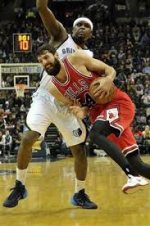 CHICAGO -- Nikola Mirotic showed the might that made him one of this year's prized rookies. The 6-foot-9 gunslinger swished all six of his 3s and the Chicago Bulls plucked another road win on Friday night, a close 103-97 o


NBA -- Bulls stampede Nets, 105-80
Fri, 12 Dec 2014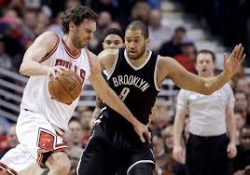 CHICAGO -- A three-day break didn't seem necessarily good for the Chicago Bulls, who looked rusty and sloppy in the first quarter of their game against the Brooklyn Nets on Wednesday night at the United Center. But after


NBA -- J-Wall leads Wiz past Celtics in double OT
Wed, 10 Dec 2014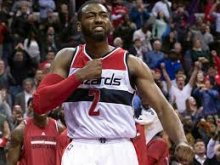 CHICAGO -- A heartbroken John Wall scored 26 points and dished 17 assists to lead the Washington Wizards to a thrilling 133-132 double-overtime victory over the Boston Celtics on Monday night at the Verizon Center.


NBA -- Spurs spank Celtics, 111-89, to win seven in a row
Mon, 01 Dec 2014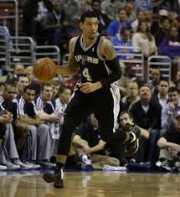 CHICAGO -- The San Antonio Spurs stretched their winning streak to seven games on Sunday afternoon by pounding the Boston Celtics, 111-89, at the TD Garden. The road romp was a nice welcome present to head coach Gregg


NBA -- Gortat rescues Wizards from Pelicans, 83-80
Mon, 01 Dec 2014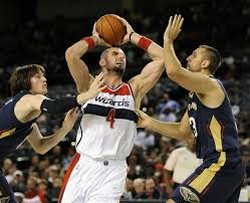 CHICAGO -- John Wall and Bradley Beal, one of the NBA's deadliest backcourt duos, missed a combined 15 shots and mustered only 23 points between them as the Washington Wizards produced their lowest output of the season


NBA -- Bulls dig out of 16-point hole to beat Celtics, 109-102
Sun, 30 Nov 2014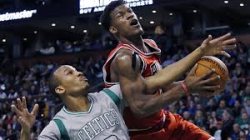 CHICAGO -- The Butler did it. Shooting guard Jimmy Butler powered his way to 22 points, including a 10-for-12 fare at the free throw line, to lead the Chicago Bulls to a come-from-behind 109-102 victory over the stunn


NBA -- Suns guards too hot for Nuggets
Fri, 28 Nov 2014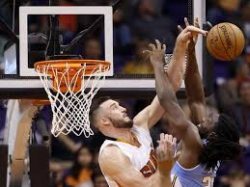 CHICAGO -- The Phoenix Suns' guard play is one of the NBA's worst kept secrets. And on Wednesday night at the US Airways Center, the visiting Denver Nuggets found out how good that backcourt is. Combo guards Eric Bleds


NBA -- Grizzlies pound Clippers, stay on top of standings
Tue, 25 Nov 2014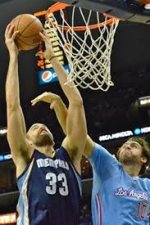 CHICAGO -- The Memphis Grizzlies destroyed the Los Angeles Clippers on Sunday night and remained the only team unbeaten at home in this 201-415 season. Marc Gasol made sure the Grizzlies had a clean slate at the