There are 491 articles attributed to this author.
Displaying articles 471 to 480.
UNSTOPPABLE AS A WOMAN'S TEARS
19 May 2011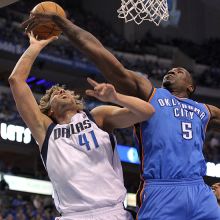 DIRK Nowitzki is on fire. But don't worry, the 9-time All-Star from Wurzburg, Germany is in no peril. He merely lit up for 48 points to lead the Mavericks past the Oklahoma City Thunder, 121-112, in Game 1 of the Wester


More like Average Duo than Big Two
18 May 2011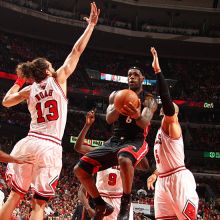 DWYANE Wade and Lebron James form part of Miami's dreaded three-headed monster that includes Chris Bosh. But Sunday night at the United Center, the Heat's Big Two was just an average pair who did little as the Chicago Bulls run


Oh what fun it is to wtach these Mavs
15 May 2011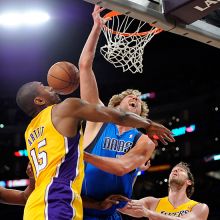 He doesn't have the rock star appeal of a Kobe Bryant. And he doesn't play for the Los Angeles Lakers, a glitzy franchise jaded with 17 NBA championships. But I like Dirk Nowitzki just the way he is. A Dallas Maverick.


BULLS GORE HAWKS, THE HEAT IS ON
14 May 2011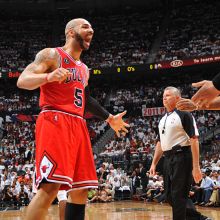 UP 3-2 in their Eastern Conference semifinals, the Chicago Bulls invaded Philips Arena Thursday night expecting bitter resistance from the pesky 5th-seeded Atlanta Hawks. It was a false alarm. Game 6 was over as soon as


James, Wade conquer Mt. Celtics
13 May 2011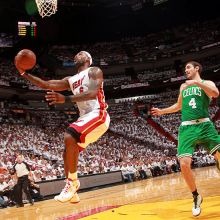 FANS inside the American Airlines Arena went nuts Wednesday night. Drowning in euphoria, they got almost unbearably loud and waved white towels with unsuppressed frenzy. Tears fell, happy tears, And there were oodles and o


Cuff him if you can
12 May 2011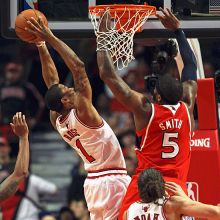 SHACKLED to a 12-of-32 shooting performance in Game 4, Derrick Rose bounced fabulously well in Tuesday night's Game 5 of the Eastern Conference semifinals, leading his Bulls to a 95-83 win over the Atlanta Hawks. Playing wi


The thorn in Derrick's rose
11 May 2011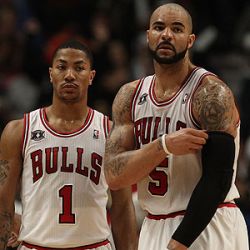 It was supposed to be a given, the No.1 seed, the Beast in the East who won 62 of 82 regular games, taking on a lowly No.5 seed that barely made the playoffs with 44 wins. But what was presumed to be a coronation is slowl


Bulls trample Hawks, even series at 1-1
06 May 2011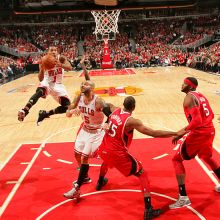 BEFORE Game 2 of the Eastern Conference semifinals tipped-off Wednesday night at the United Center, Chicago Bulls guard Derrick Rose accepted the 2011 NBA MVP trophy from league commissioner David Stern. Rose, 22, is the yo


Hawks swoop Game 1
04 May 2011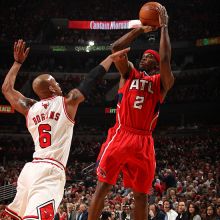 Eastern Conference Semis When Joe Johnson was at the cusp of free agency last July, the Bulls, Knicks, Heat and Clippers were among the teams that aggressively pursued him. The courtship ended abruptly when the Atlan


Heat burns rusty Celtics, takes Game 1
03 May 2011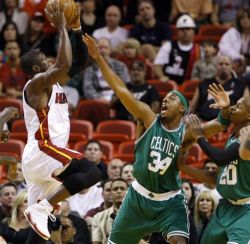 NBA Playoffs 2011 East Conference Semifinals The Celtics Big Three remains as one of the NBA's most feared and potent offensive juggernauts. But this great All-Star trio is slowly getting up there in age. Ray All