There are 466 articles attributed to this author.
Displaying articles 391 to 400.
LAKERS VS NUGGETS -- Size matters but speed kills
06 May 2012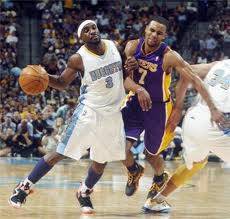 WITH Andrew Bynum and Pau Gasol at the helm , the Los Angeles Lakers frontline has an imposing 14 inches in length, easily dwarfing over the Denver Nuggets who only have unheralded Timofey Mozgov as the lone 7-footer in their


NBA PLAYOFFS -- Rondo's triple-double shoots down Hawks
06 May 2012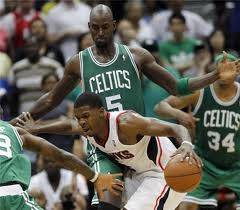 FLIRTING with disaster, the Boston Celtics squandered an 11-point fourth quarter lead before luckily hanging on to beat an undermanned but upset-minded Atlanta Hawks, 90-84 in overtime, Friday night at the TD Garden in Boston.


NBA PLAYOFFS -- LeBron shines, Heat leads Knicks 3-0
04 May 2012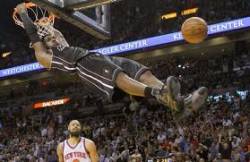 THE good news is that after surrendering 204 points in their Games 1 and 2 defeats, the New York Knicks held the Miami Heat to a mere 87 points Thursday night at the Madison Square Garden in New York. The bad news is that


NBA PLAYOFFS - Spurs blast Jazz, take 2-0 lead
03 May 2012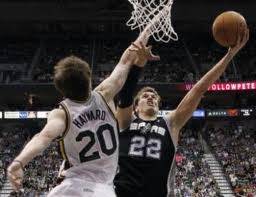 The San Antonio Spurs followed its Game 1 rout of the Utah Jazz with another blowout, this time a 114-83 conquest in Game 2 of their series Wednesday night at the AT&T Center in San Antonio. The Spurs, seeded No.1 in the Western


NBA PLAYOFFS - Knicks can't stand the Heat, go down 0-2
02 May 2012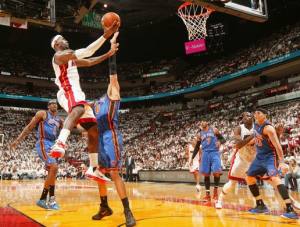 IT'S official. The Knicks can't stand the Heat. Two days after their 100-67 spanking at the American Airlines Arena in Miami, the No. 7 seed New York Knicks faltered again Monday night, this time a 104-94 beating that gave


NBA PLAYOFFS - Heat looking like beast in the East
30 Apr 2012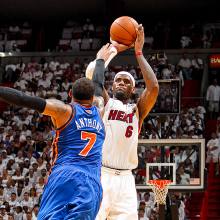 AGAINST the No.2 seed in the Eastern Conference, the No.7 seed New York Knicks were given a puncher's chance to topple the mighty Miami Heat when the 2012 NBA playoffs unreeled Saturday afternoon. Instead, the high-


ALL SET FOR 2012 NBA PLAYOFFS
28 Apr 2012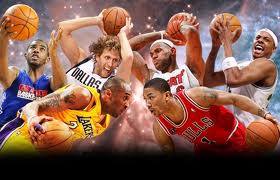 HALF the journey is over. In golf parlance, it means the front nine is history and it's now time for the back nine, where champions are made. After 123 days and 66 games, the cramped schedule of a lockout-condensed regu


NBA - High price for World Peace
25 Apr 2012
TWO days after he violently threw an elbow to the side of the head of Oklahoma City Thunder forward James Harden, LA Lakers forward Metta World Peace got his deserved punishment Tuesday afternoon when the NBA meted him a 7-game suspension. World Peace makes $6.7 million this year and since his


Milwaukee Bucks' playoffs hopes dashed
20 Apr 2012
TRAILING by three games with four games left in their regular season schedule, the Milwaukee Bucks' playoffs aspirations is on death watch. And no thanks to a brutal 118-109 pounding at the hands of the Indiana Pacers Thursday night at the Bankers Life Fieldhouse, the Bucks may have taken one


Dwight Howard's season of discontent ends
20 Apr 2012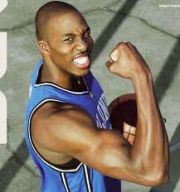 IT was a season of discontent for center Dwight Howard, one marred by free agency woes, back pains that sidelined him for eight games, and one very public discord with his head coach -- Stan Van Gundy. Well, that season end