There are 467 articles attributed to this author.
Displaying articles 81 to 90.
2015 NBA Finals - Championship excitement drapes Cleveland
10 Jun 2015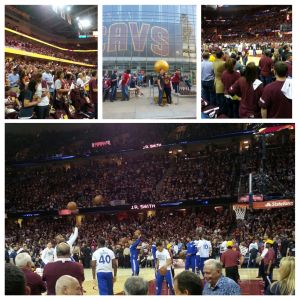 CLEVELAND -- The last time the Cleveland Cavaliers made the NBA Finals, in 2007, a young LeBron James watched helplessly as his team was overwhelmed, and eventually swept in four games, by the San Antonio Spurs.


NBA Finals Game 1 was Man versus Team
06 Jun 2015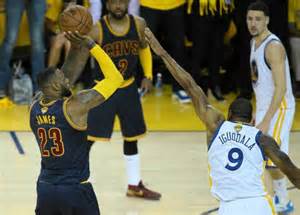 CHICAGO -- Normally, when LeBron James wreaks havoc in a playoffs game, like he did in Game 1 of the 2015 NBA Finals yesterday, his team almost always wins. But the King's herculean effort, one that produced 44 poin


NBA -- Bulls fire Thibodeau, begin search for new head coach
30 May 2015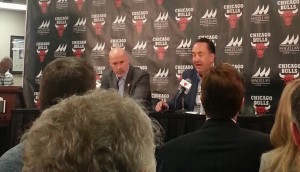 CHICAGO -- Without going into specifics and admitting only that there was a "breakdown," the Chicago Bulls relieved head coach Tom Thibodeau of his duties on Wednesday afternoon. "Obviously, there was a breakdown. That's no


As storm looms, Manny chills in his L.A. crib
07 May 2015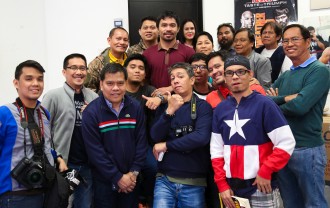 LOS ANGELES -- As if losing to Floyd Mayweather last May 2 wasn't tough enough, Manny Pacquiao received a 1-2 punch of bad news just days after the blockbuster duel in the Las Vegas desert. According to multiple


PHILBOXING EXCLUSIVE -- Pacquiao receives signed jersey from Derrick Rose
02 May 2015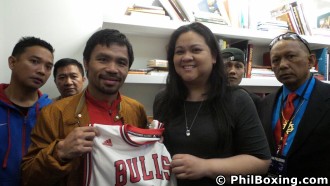 LAS VEGAS -- Alongside his growing family and his unbridled faith, boxing is one of Manny Pacquiao's true loves. But basketball is a beloved mistress, a sport that Pacman is heavily involved in as the playing coa


NBA Playoffs Round-up -- Cavs, Wizards sweep foes
27 Apr 2015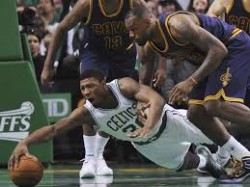 CHICAGO -- The Cleveland Cavaliers advanced to the second round of the playoffs with a four-game sweep of the Boston Celtics on Sunday at the TD Garden. The clincher came via a 101-93 Game 4 triumph, one that was ma


NBA Exclusive: Manny Pacquiao to Derrick Rose: "Thank you for the signed jersey"
27 Apr 2015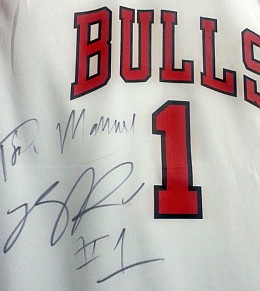 MILWAUKEE -- In the course of his immensely decorated six seasons in the NBA, Chicago Bulls superstar Derrick Rose has so far dished out 2,205 assists. On Saturday night in Milwaukee, after Game 4 of the Bulls versus Bu


NBA Playoffs -- Hawks take 2-0 lead over Nets
24 Apr 2015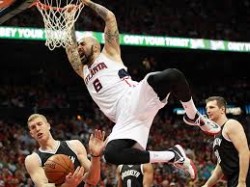 CHICAGO -- The No.1 seeded Atlanta Hawks were taken to the distance by the No.8 Brooklyn Nets but the top seeds eventually prevailed in Game 2, 96-91, to take a 2-0 series lead. Paul Millsap was the high point man for


NBA Playoffs -- Pierce, Wizards steal Game 1
19 Apr 2015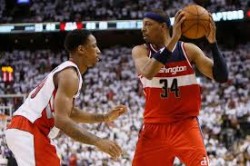 CHICAGO -- At age 37, Paul Pierce appears to still have a lot left in the tank. The 16-year NBA veteran led all scorers with 20 points, including a big 3 in the extra session, to lead the Washington Wizards to a 93


NBA -- Spurs pummel OKC, win 8th straight
09 Apr 2015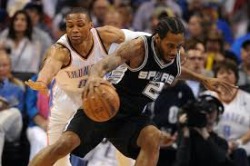 CHICAGO -- With the playoffs in sight, the defending champion San Antonio Spurs are flexing their muscles for another deep post-season run. Led by Kawhi Leonard's 26 points, six Spurs scored in double figures and San