There are 491 articles attributed to this author.
Displaying articles 411 to 420.
NBA EAST SEMIS -- Heat not looking so hot without Chris Bosh
17 May 2012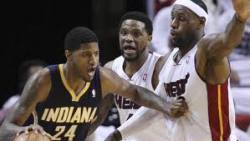 No Bosh. No worries. For the Indiana Pacers, that is. Playing only against a Big Two instead of the usual Big Three, the Indiana Pacers edged the Miami Heat, 78-75, in Game 2 of their Eastern Conference semifinals Tu


Serious power shortage in Miami
15 May 2012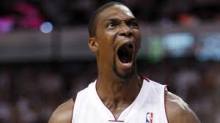 A DUNK plus a hard foul plus a cruel twist of fate. Add all that up and it equals one wounded All-Star. Chris Bosh. The injury bug, which bit Chicago and ended the Bulls' title dreams after Derrick Rose to


NBA PLAYOFFS -- Heat ousts Knicks, storms through Round 2
10 May 2012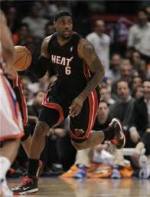 SINCE the 2012 playoffs began last April 28, LeBron James has been wearing a mouthpiece inscribed with the roman numerals XVI, which represents the number of wins the Miami Heat needs to capture this year's NBA title.


NBA PLAYOFFS -- Pacers finish off Magic, advance to 2nd round
09 May 2012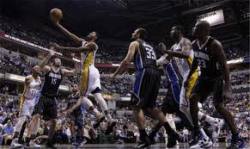 THE No.3 seeded Indiana Pacers became the first team in the Eastern Conference to earn a berth in the second round of the 2012 NBA playoffs when they knocked out the No.6 seeded Orlando Magic Tuesday night at the Bankers Life F


NBA PLAYOFFS - Spurs sweep Jazz, advance to second round
08 May 2012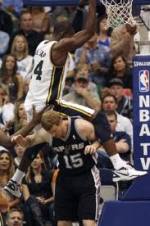 THE San Antonio Spurs exorcised the ghosts of their recent playoffs past by sweeping the Utah Jazz in their opening round series and punch a ticket to this year's Western Conference semifinals against the winner of the winner of


LAKERS VS NUGGETS -- Size matters but speed kills
06 May 2012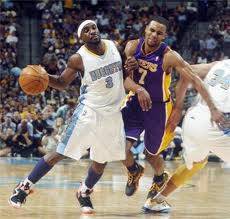 WITH Andrew Bynum and Pau Gasol at the helm , the Los Angeles Lakers frontline has an imposing 14 inches in length, easily dwarfing over the Denver Nuggets who only have unheralded Timofey Mozgov as the lone 7-footer in their


NBA PLAYOFFS -- Rondo's triple-double shoots down Hawks
06 May 2012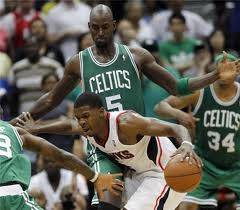 FLIRTING with disaster, the Boston Celtics squandered an 11-point fourth quarter lead before luckily hanging on to beat an undermanned but upset-minded Atlanta Hawks, 90-84 in overtime, Friday night at the TD Garden in Boston.


NBA PLAYOFFS -- LeBron shines, Heat leads Knicks 3-0
04 May 2012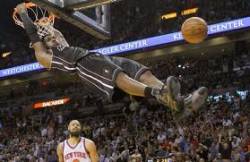 THE good news is that after surrendering 204 points in their Games 1 and 2 defeats, the New York Knicks held the Miami Heat to a mere 87 points Thursday night at the Madison Square Garden in New York. The bad news is that


NBA PLAYOFFS - Spurs blast Jazz, take 2-0 lead
03 May 2012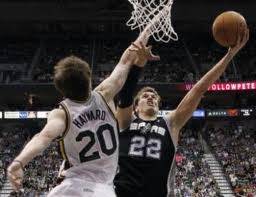 The San Antonio Spurs followed its Game 1 rout of the Utah Jazz with another blowout, this time a 114-83 conquest in Game 2 of their series Wednesday night at the AT&T Center in San Antonio. The Spurs, seeded No.1 in the Western


NBA PLAYOFFS - Knicks can't stand the Heat, go down 0-2
02 May 2012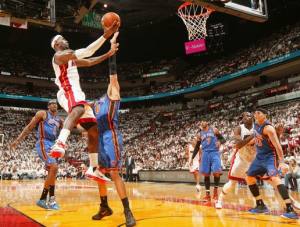 IT'S official. The Knicks can't stand the Heat. Two days after their 100-67 spanking at the American Airlines Arena in Miami, the No. 7 seed New York Knicks faltered again Monday night, this time a 104-94 beating that gave