There are 449 articles attributed to this author.
Displaying articles 51 to 60.
Pacquiao hooks up with Pelicans center Anthony Davis
18 Aug 2015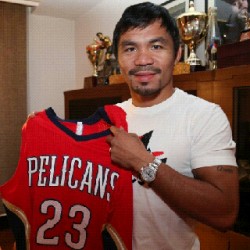 CHICAGO -- It took months in the making, but like most well-laid plans, this one turned out to be a winner. Manny Pacquiao has swapped autographed items with yet another NBA star, this time with Anthony


NBA -- Markieff Morris wants ticket out of Phoenix
13 Aug 2015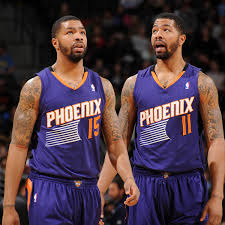 Marcus and Markieff Morris. CHICAGO -- Barely a month after his twin brother Marcus was traded to Detroit to create salary cap room, Markieff Morris has formally made his intentions clear: he longer wants to play for the


NBA -- Delly stays open in Cleveland
29 Jul 2015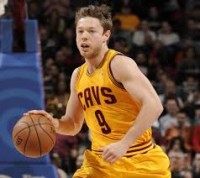 CHICAGO -- After weeks of negotiating for a new deal, restricted free agent Matthew Dellavedova has agreed to stay with the Cleveland Cavaliers for a one-year qualifying offer worth $1.2 million, according to ESPN. If he can perform w


My interview with Dallas Mavericks owner Mark Cuban
25 Jul 2015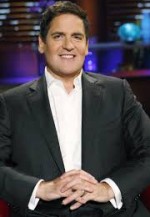 CHICAGO -- With a net worth of $3 billion, Mark Cuban is the 603rd richest man in the planet, according to Forbes.com The 56-year old business mogul makes money in his sleep. He is the chairman of AXS TV and he owns Landmark Theaters.


Balintawak Arnis showcase in Seattle this October 2
25 Jul 2015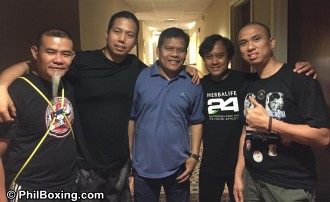 CHICAGO -- After a successful staging of the 4th East Coast Balintawak Gathering: A Gathering of Masters a couple of weeks ago in Chantilly, Virginia, arnis takes center stage once again. Dubbed as the Taboada Balintawak We


A smashing Balintawak arnis success
15 Jul 2015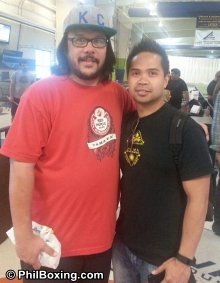 Chantilly, VIRGINIA. As a warm blissful, Sunday afternoon slowly turned into early evening, the Balintawak Legacy's Gathering of Masters event concluded its three-day course at the swanky Nova Fiield House in this quai


GM Bobby Taboada steals thunder in Day 2
13 Jul 2015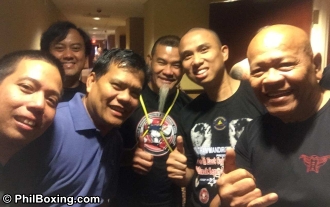 Chantilly, VIRGINIA. Grand master Bobby Taboada, they say, is the Michael Jordan of arnis. I beg to disagree. Michael Jordan, I think, is the Bobby Taboada of basketball. As soon as the great Bobby entered the D


Balintawak Arnis takes center stage in Virginia
12 Jul 2015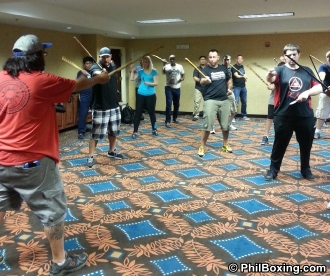 Chantilly, VA --- On the outskirts of Washington D.C., a scant 25 miles from the White House where the most powerful man in the world holds office, the most powerful men in arnis have converged to spread the gospel of


Postscript to the 2015 NBA Finals (PHOTOS)
20 Jun 2015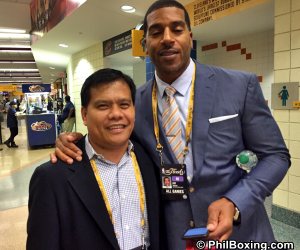 CHICAGO -- Like the 11 other NBA Finals that I have covered on-site, last week's just-concluded 2015 championships was a thing of beauty, one that left indelible memories to last a lifetime. LeBron James turned out t


Why the Warriors will win Game 5, and eventually, the NBA title
15 Jun 2015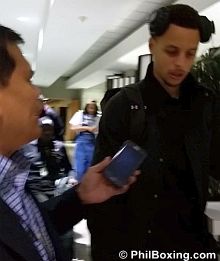 CLEVELAND -- Without Kevin Love and Kyrie Irving, LeBron James is doing it all in this year's NBA Finals, averaging an eye-popping 35.8 points, 12 rebounds and 8.3 assists through Games 1 to 4. Carrying the Cavaliers