There are 1,291 articles attributed to this author.
Displaying articles 421 to 430.
Early Results from StubHub Center, Carson, CA
Sun, 25 Aug 2013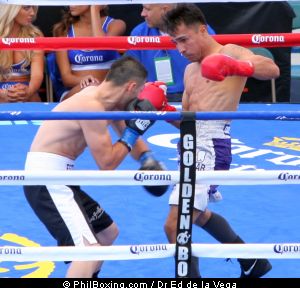 Carson. CA: Tonight?s Golden Boy Promotions 10-fight card featuring Abner Mares vs. Jhonny Gonzales at the main event went off moments ago in open air tennis arena under a very hot and bright California sun. With that it was a


NATURALIZATION: IS IT THE FINAL SOLUTION TO OUR ATHLETIC WOES?
Tue, 13 Aug 2013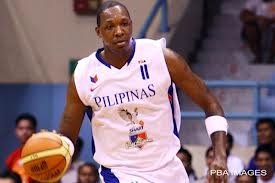 The recently concluded FIBA Asia Championship Games held in Manila once again confirmed a couple of interesting albeit previously known facts that were practically ignored for time immemorial in the Philippines. First, given the


ANOTHER HEARTBREAK FOR JUANITO RUBILLAR
Sat, 10 Aug 2013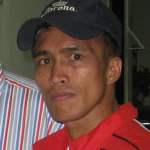 Former world title challenger, Juanito Rubillar (49-21-7, 24KO) of Mati, Davao Oriental who is now campaigning in the US and Mexico failed once again to rekindle his once promising career. Rubillar also lost his last figh


PACQUIAO-RIOS BEVERLY HILLS PRESSCON REPORT
Fri, 09 Aug 2013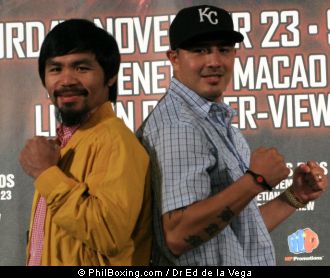 Beverly Hills, CA -- Top Rank Promotions with international impresario Bob Arum leading the charge, held the final world tour press conference for the November 23rd Manny Pacquiao-Brandon Rios fight just hours ago today (Augu


WANTED: A NEW CONDITIONING COACH/NUTRITIONIST FOR PACQUIAO?
Thu, 08 Aug 2013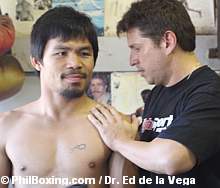 Apparently, there is trouble in paradise. So what else is new, huh? Reports indicate that Alex Ariza, Manny Pacquiao?s long time conditioning coach was fired by Freddie Roach with Pacquiao?s consent or at least, knowledge.


AN EVEN PAR 70 IS ENOUGH FOR TIGER WOODS TO WIN 2013 BRIDGESTONE INVITATIONAL
Mon, 05 Aug 2013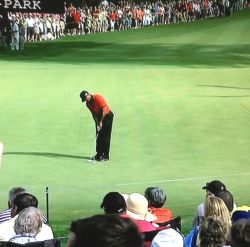 Today, the third day of the Bridgestone Invitation at Akron, Ohio, Tiger Woods played a routine non-eventful 18 hole round of golf at northeast Ohio?s Firestone Country Club but still won his 5th PGA title in


WICKED LIVER SHOT WINS FIGHT FOR ALEJANDRO PEREZ
Sun, 14 Jul 2013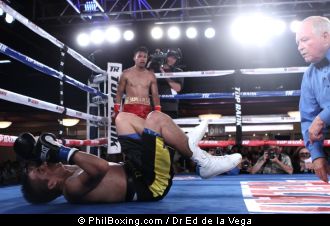 Inglewood, CA :- Fighting before a very diverse group of boxing fans who crowded the showroom at the Hollywood Park Casino, Alejandro Perez (18-3-1,12KO) of Salinas proved that he was worthy of being re-signed by the Top Rank


PEREZ AND RIOVALLE MAKE WEIGHT
Sat, 13 Jul 2013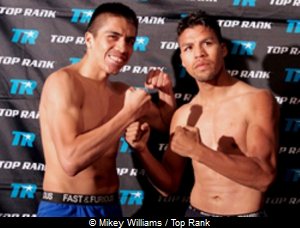 Inglewood, CA:- Top Rank Promotions in cooperation with Bash Boxing and Art of Boxing today held the weigh-in for the big extravaganza at the Hollywood Park Casino tomorrow (Saturday) evening. Alejandro Perez of Sali


DRIAN FRANCISCO SUFFERS HEARTBREAKING LOSS
Sat, 13 Jul 2013
CANOGA PARK, CA -- Drian Francisco (24-2-1, 19KO) of Sablayan, Mindoro suffered a huge disappointment in his quest to find the pot of gold in this side of the world. Francisco started the fight in a very good way winning the first two rounds from the slugger from San Diego, CA, Chris Avalos (22-


EARLY RESULTS FROM TEXAS STATION:
Sat, 13 Jul 2013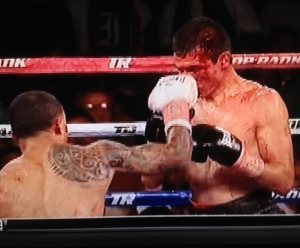 Undefeated junior middleweight Glenn ?Jersey Boy? Tapia (19-0-0,10KO) of Passaic, New Jersey beat and bloodied Abraham Han 19-1-0, 12KO of El Paso, Texas and made him taste defeat for the first time in his career. Tapia dropp