There are 1,291 articles attributed to this author.
Displaying articles 271 to 280.
THE TWO FIGHT CARDS ON THE SAME DAY IN THE SAME CITY
Sat, 15 Aug 2015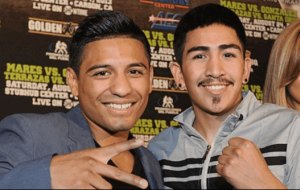 On Saturday, August 29, 2015, two promoters will be competing for the same fan base by holding their fight cards in the same city. I always wonder if is that ever a good idea? At the Staples Centers in downtown LA, Al H


TIME FOR TRUE FILIPINO BOXING FANS TO STEP UP TO THE PLATE
Fri, 14 Aug 2015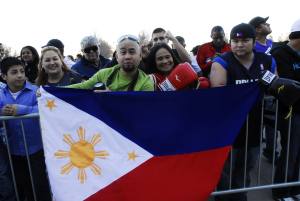 On October 17, 2015, a new era in boxing history, at least from the Philippine point of view, will occur. The event would either be a bust or a blockbuster depending on how the Filipino boxing fans will respond to the challenge.


LA FIGHT CLUB AUGUST 2015 ? KNOCKOUTS GALORE!
Fri, 07 Aug 2015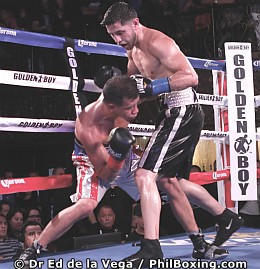 Lopez vs Diaz on the main event. Belasco Theater, Downtown LA:- It could easily been due to the exuberant attitude of the fighters or even the possible one-sided matchmaking, but tonight the bouts for the August versio


GARCIA EFFECTIVELY ENDS MALIGNAGGI?S BOXING CAREER
Sun, 02 Aug 2015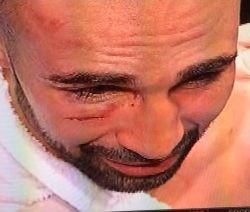 Philadelphia?s Danny ?Swift? Garcia (31-0-0, 17 KO) kept his record clean via a victory over a perennial gate-keeper, Paulie Malignaggi (33-7-0, 7KO) of Brooklyn, NY via a TKO at the end of round 9. Malignaggi, lately is more


SHUMENOV OUTPOINTS BJ FLORES
Sun, 26 Jul 2015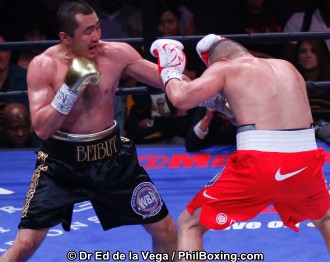 Las Vegas, NV. - Two fight cards were going on at this City tonight, one at Events Center of the Mandalay Bay featuring Sergey Kovalev vs. Nadjib Mohammedi promoted by Main Events and shown on HBO and the other involving


ISIAH THOMAS BEATS JORDAN SHIMMEL BY UD
Sun, 26 Jul 2015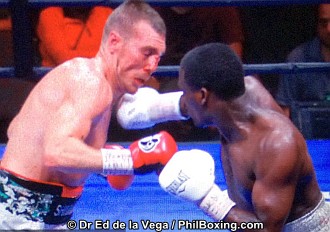 LAS VEGAS -- In the supporting main event of the Shumenov-Flores WBA Interim Cruiserweight title, Isiah Thomas of Detroit (15-0-0, 6KO) won by unanimous decision over Jordan Shimmel of Aheboygan, WI (19-1-0, 16KO) and captured


SHUMENOV-FLORES UNDERCARD RESULTS: MARRERO STOPS RAMOS; TABITI, HUNTER WIN
Sun, 26 Jul 2015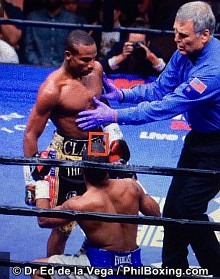 LAS VEGAS -- At the Pearl Theater of the Palms Casino & Resort Saturday night, the undercard of the Beibut Shumenov vs BJ Flores main event got underway with the following results: 4th fight: Underdog Claudio Marrero of Dom


MAYWEATHER TO PICK ANDRE BERTO FOR HIS SEPTEMBER FIGHT?
Tue, 21 Jul 2015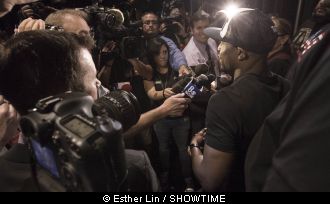 Floyd Mayweather is known to do many outrageous things from throwing money around in nightclubs, to getting in trouble for domestic violence and cherry picking his opponents. And, he did it again - the cherry picking, I me


McJOE ARROYO BEATS ARTHUR VILLANUEVA IN A CONTROVERSIAL FASHION
Sun, 19 Jul 2015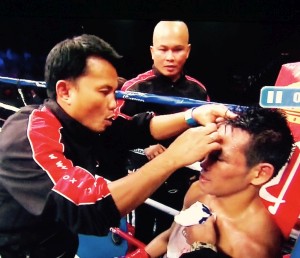 It would have been easier to accept a loss if a fighter one is rooting for losses fair and square. But when it happens with a aid of a referee particularly one that comes from the same country of the winning fi


KING ARTHUR VILLANUEVA IN A TOUGH FIGHT THIS SATURDAY BUT SHOULD PREVAIL
Wed, 15 Jul 2015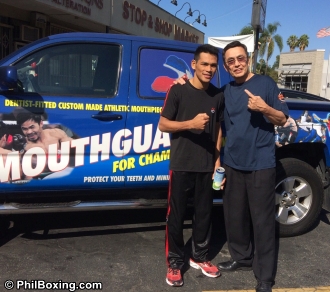 Regardless of personal boxing records, it?s not too often that boxers get a chance to fight meaningful title fights abroad particularly if one comes from a small country and does not yet carry a huge ?name-recogniti