There are 1,287 articles attributed to this author.
Displaying articles 261 to 270.
ROMAN DROPS SERRANO EN ROUTE TO UD VICTORY
30 Aug 2015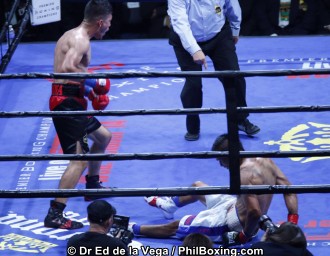 LOS ANGELES -- Jesse Roman (20-2-0, 9KO) of Sta. Ana, CA drops Hector Serrano (17-4-0, 5KO) of Sulsun City also in California, late in the 7th round and went on to win via unanimous decision in their 8-round welterweight bout


EARLY RESULTS FROM STAPLES CENTER
30 Aug 2015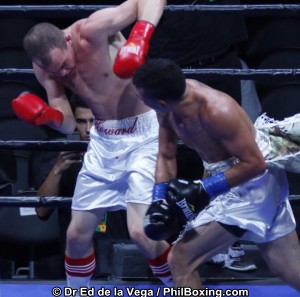 LOS ANGELES -- Here are the early results Saturday night from Staples Center in the Leo Santa Cruz vs Abner Mares main header for the WBA super world featherweight title and the Interim WBC world super bantamweight title figh


SANTA CRUZ, MARES MAKE WEIGHT; COMPLETE WEIGHIN RESULTS AT STAPLES
29 Aug 2015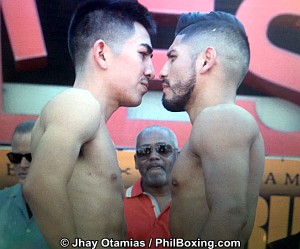 LOS ANGELES -- Today on a hot summer afternoon Premier Boxing Champions Promotions held the weigh-in for tomorrow's blockbuster at the Staples Center in downtown Los Angeles. The headliners for the fight, Leo Sant


ALA PROMOTIONS AT STUBHUB COULD BE VERY EXCITING
28 Aug 2015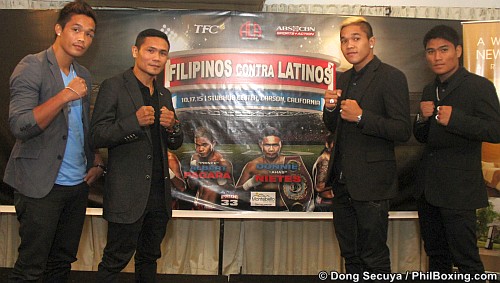 Today at lunch break, I decided to check my e-mail to see if anything interesting was sent to me that I can talk about and share with the multitude of readers of this great website and boxing portal,


THE DAPIDRAN SAGA: LEWKOWICZ REPLIES
24 Aug 2015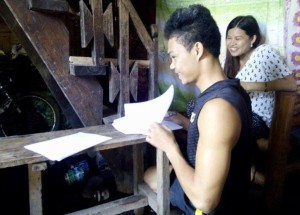 Early Sunday morning as I was finishing my routine Sunday treks up at the hills of Rocky Point at nearby Chatsworth, CA I got a phone call from Sampson Lewkowicz, the South American US-based boxing promoter who recently


THE DAPIDRAN SAGA – A VIEW FROM AN OUTSIDER
23 Aug 2015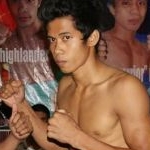 Dapidran. Recent news indicates that a young and very promising Filipino fighter named Jonel Dapidran (6-0-0, 3KO) this early in his career is already deeply involved in the muck associated with "promotional and managerial


GOLOVKIN-LEMIEUX, GONZALEZ-VILORIA LA PRESSCON (PHOTOS)
21 Aug 2015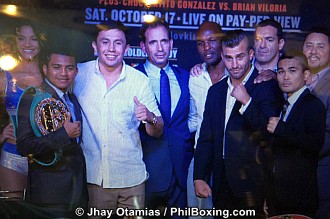 LOS ANGELES -- Boxing superstar, WBA, IBO and WBC Interim Middleweight World Champion GENNADY 'GGG' GOLOVKIN (33-0, 30 KOs) and IBF Middleweight World Champion power-puncher DAVID LEMIEUX (34-2, 31 KOs) of Quebec, Can


JASON DAY'S 2015 PGA CHAMPIONSHIP WIN IS A TRIBUTE TO FILIPINA MOTHERS
17 Aug 2015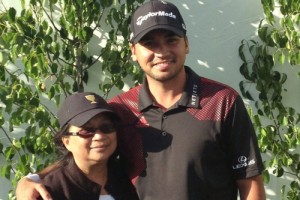 Australian golfer, Jason Day on Sunday August 16th won the US 2015 Professional Golf Association's championship held at Whistling Straits in Wisconsin. In the process he took home the Wannamaker Trophy, the symbol of PGA gol


THE TWO FIGHT CARDS ON THE SAME DAY IN THE SAME CITY
15 Aug 2015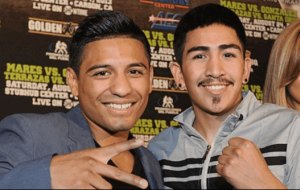 On Saturday, August 29, 2015, two promoters will be competing for the same fan base by holding their fight cards in the same city. I always wonder if is that ever a good idea? At the Staples Centers in downtown LA, Al H


TIME FOR TRUE FILIPINO BOXING FANS TO STEP UP TO THE PLATE
14 Aug 2015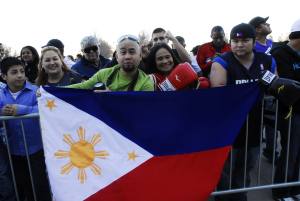 On October 17, 2015, a new era in boxing history, at least from the Philippine point of view, will occur. The event would either be a bust or a blockbuster depending on how the Filipino boxing fans will respond to the challenge.