There are 1,293 articles attributed to this author.
Displaying articles 441 to 450.
MAIDANA vs. LOPEZ FULL FIGHT REPORT AND PHOTOS
Sun, 09 Jun 2013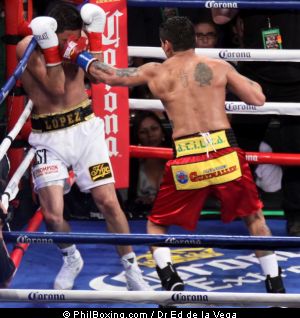 Carson, California:- Golden Boy Promotions held a 10 card event at the Home Depot in this city that featured Argentina?s Marcos Maidana versus Josesito Lopez of nearby Riverside, CA. The fight was a sell out with fans c


EARLY RESULTS FROM HOME DEPOT CENTER
Sun, 09 Jun 2013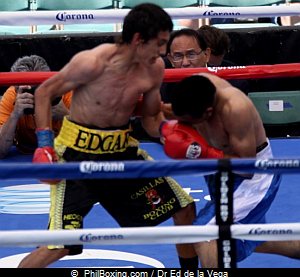 CARSON, CA -- Edgar Valerio (2-0-0, 2K0) of Los Angeles, CA wins by split decision over David Reyes (2-3-1), also of Los Angeles, CA during the first bout of the Maidana vs Lopez headlined boxing event at the Home Depot Cen


WILL THE MAYWEATER-ALVAREZ TIFF BE EXCITING?
Sat, 01 Jun 2013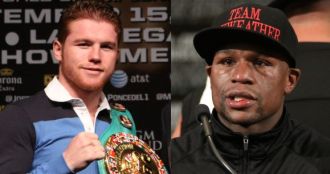 Floyd Mayweather Jr., after a very surprising short ?fight negotiations? orchestrated by Richard Schaefer of the GBP and the Money Team?s Al Haymon, announced Wednesday that he signed the contract to fight Saul ?Canelo? Alva


DRIAN FRANCISCO CLEARS THE AIR ABOUT HIS PHILIPPINE CONTRACTS
Wed, 29 May 2013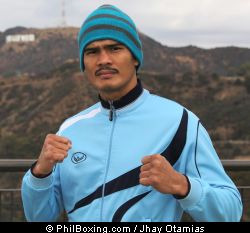 Super bantamweight Drian Francisco (24-1-1, 19KO) who is presently in Los Angeles training under the watchful eyes of Justin Fortune in West Hollywood, California for his July 14th fight against Chris Avalos (21-2-0,16KO


FAST AND NOT SO FURIOUS 2013 INDY 500 GOES TO TONY KANAAN
Mon, 27 May 2013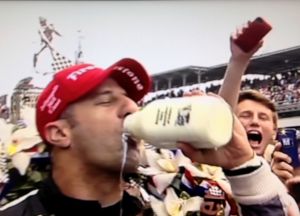 Kanaan. The annual traditional Memorial Day event in the auto racing world, the Indianapolis 500 aka INDY 500 had just concluded. The plum in auto racing which at one point was up for grabs by 5 drivers was in mos


D-Rod Wins IBF Regional Title via a ?Technical Decision?
Sat, 25 May 2013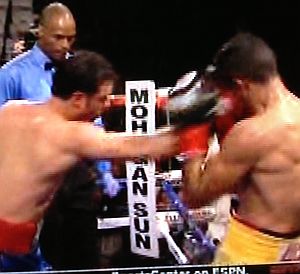 Junior middleweight Delvin Rodriguez (27-6-3, 15KO) of Danbury, Connecticut, fighting before his hometown crowd at the Mohegan Sun Casino Resort won the IBF North American Junior Middleweight belt via technical decision


Schaefer Declares Matthysse the New Manny Pacquiao
Sun, 19 May 2013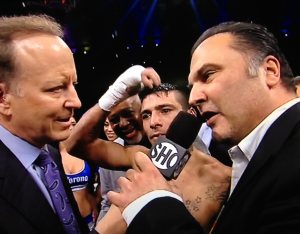 Schaefer and Gray. Right after Lucas Matthysse (33-2-0, 32) of Argentina devastated highly regarded American 140 pounder Lamont Peterson, (31-1-1,16) he had to go through the customary interview with TV host, Jim


15-1 UNDERDOG SCORES AN UPSET AT THE PREAKNESS, NO TRIPLE CROWN WINNER FOR 2013
Sun, 19 May 2013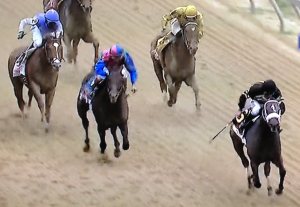 The gods in the horse world smiled today to wonderful horse named Oxbow. The horse was tagged as a 15-1 underdog by the spin masters of the racing world. With such odds, they were expecting the horse to come in the last place.


Darchinyan Beats Gallo, But Will His Handlers Accept a Fight With Drian Francisco?
Mon, 13 May 2013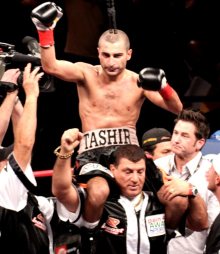 Last night on UniMas TV, Top Rank presented a match-up between former champion Vic Darchinyan (59-5-1, 28KO) and Javier Gallo (18-7-1,10KO). On paper the match up looks fairly reasonable. In reality it is one sided in favor


FRANCISCO BLOODIES DARCHINYAN'S NOSE IN SPARRING
Sat, 11 May 2013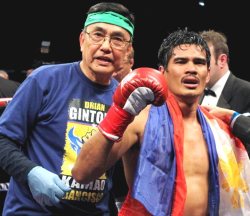 Drian Francisco (24-1-1, 19KO) of Sablayan, Mindoro was supposed to fight on June 14th against Chris Avalos (21-2-0, 16KO) of Lancaster, CA at Las Vegas. However, latest reports indicate that the fight was moved to J