There are 500 articles attributed to this author.
Displaying articles 31 to 40.
Watch out for 2 good punchers in Cebu tonight
29 Apr 2017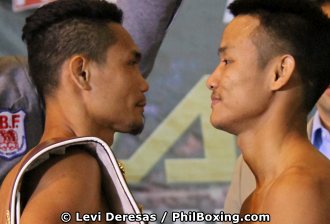 HIMSELF speaking, Tony Aldeguer, godfather of the famous ALA Promotions International , refused to promise fireworks in tonight's "Pinoy Pride 40: Domination" at the Waterfront Hotel and Casino in Cebu City. "All


FANS START FEARING FOR PACQUIAO
25 Apr 2017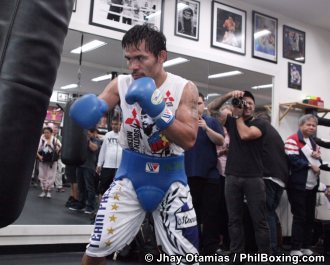 (WHO FAULTED IN OSAKA?: His handlers claim the physique of former world bantamweight boxing champion Marlon Tapales, 25, popped up ahead, thus causing him to fail in making the 118-lbs limit for the WBO championship fight


End imperialism in Palaro. Now!
24 Apr 2017
There's this urgent call to correct "the greatest of all social inequity in sports." National sports development guru Dr. Aparicio Mequi said this form of imperialism is symbolized and practiced in the annual Palarong Pambansa. The Palaro opens today in Antique. President Duterte has been invi


Hurray! Not all that glitters is Erap gold
21 Apr 2017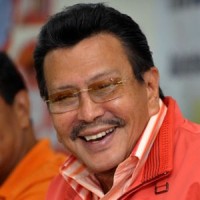 THE latest news from the Rizal Memorial Complex says the sale of the treasured national sports mecca has been stopped. That's truly heartwarming, to say the least; it's a resounding triumph of culture and noble values over crass com


Batang MILF in the Batang Pinoy
18 Apr 2017
NO matter what it gets to be officially called, the move to include and involve the Moro Islamic Liberation Front (MILF) in nationwide grassroots sports development is a brilliant project that must be sustained and supported all the way. Philippine Sports Commission Chairman Butch Ramirez, in the


An order for a monster boxing bout
16 Apr 2017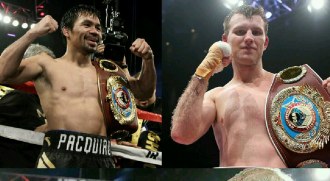 JEFF Horn of Australia, who challenges Manny Pacquiao for the WBO world welterweight championship in Brisbane on July 2, said the Filipino boxing superhero often drops his guard whenever he goes for the kill. Horn did not sp


GAB disowns boxing garbage
12 Apr 2017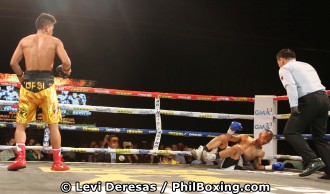 Fritz Gaston, in his third month as head of the Games and Amusements Board (GAB) boxing division, has clarified that they've been doing their best to institute reforms and, at the same time, make Philippine boxing both a saf


Pray Jeff Horn is (already) worth it
08 Apr 2017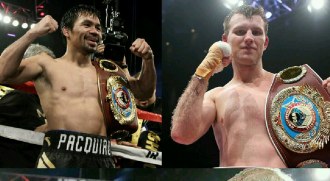 Veteran promoter Bob Arum has yet to say something new about the Australian fighter Jeff Horn (16 0-1), whether or not the unbeaten former school teacher now stands a better chance against Manny Pacquiao. Pacquiao has signed


Who can head the Pacquiao commission?
01 Apr 2017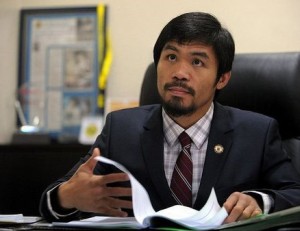 THERE seems no stopping Manny Pacquiao from clashing with the unbeaten but unknown Jeff Horn of Australia, after all. Horn is the former schoolteacher who was junked by Pacquiao earlier, despite a fight having been originally


GAB wants boxing reforms, too
28 Mar 2017



IT was inevitable that the proposal for the creation of a Philippine Boxing Commission has escalated into a tug-of-war between boxing superhero Manny Pacquiao, the main proponent, and the Games and Amusement Board (GAB).