There are 1,137 articles attributed to this author.
Displaying articles 191 to 200.
How much does the PBA owe Mr. Bobong?
Wed, 14 Jun 2017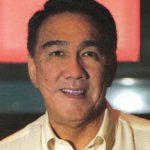 Velez. There?s one happily intriguing detail that has been spliced into the achievements of the great innovator Carlos ?Bobong? Velez. ?Si Mr. Bobong, he converted Joe Cantada from a boxer to a basketball player.?


NBA Finals thriller: That?s why they play
Sat, 10 Jun 2017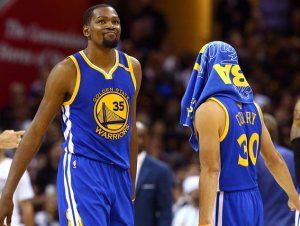 The NBA Finals curtain may fall Saturday right in Cleveland after the Golden State Warriors stole Game 3 to take a 3-0 lead in the championship play-offs. The defending champion Cavaliers lost a third strai


How not to tame Golden State
Tue, 06 Jun 2017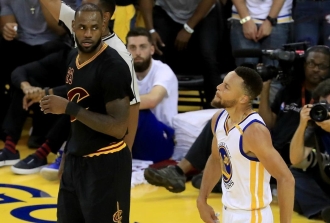 ALL is not lost for defending champion Cleveland, going by how the Cavaliers were able to regain a degree of dignity in the opening half of the NBA Finals Game 2 at the Oracle Arena. The Cavs could yet stall the r


It?s a Game One NBA All-Star Massacre
Sat, 03 Jun 2017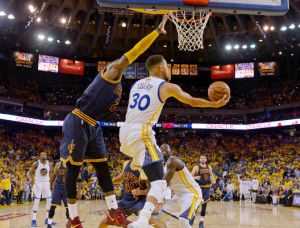 THERE are NBA first-day flops, there are horrendous mismatches, there are rotten superstar duels, then there was yesterday?s NBA Finals Game One Nightmare. The Golden State Warriors, favored and playing at their h


The Finals: It?s now NBA All-Star War
Wed, 31 May 2017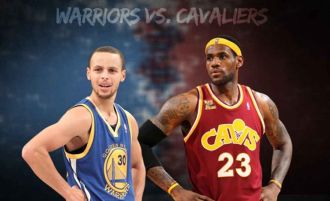 IN boxing, it?s a candidate Fight of the Year before the first punch could be thrown or landed. The NBA Finals series promises to be a classic, epic battle for the ages, just like the 1975 Ali-Frazier Thrilla in Manila. It


Pacquiao the least alarmed
Sat, 27 May 2017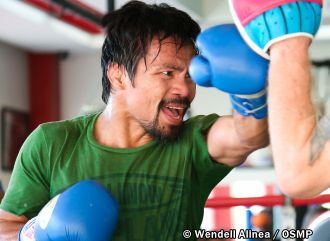 TRAINER Freddie Roach reportedly cried he would rather have the Manny Pacquiao fight on July 2 postponed if it were to be held the following day. This was last Tuesday, after Pacquiao sparred five tentative rounds against two


Now shines Milan Melindo, the late-maturing star
Wed, 24 May 2017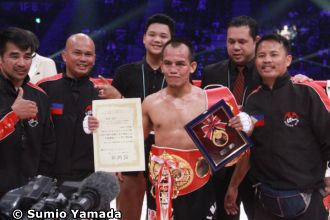 No prefight odds were given, but tiny Milan Melindo of the Philippines, never noted as a big-puncher, was the definite underdog. His record showed Melindo had registered 12 stoppages in 36 wins, only a little over 30 per


Yes, Pacquiao is taking Jeff Horn seriously
Fri, 19 May 2017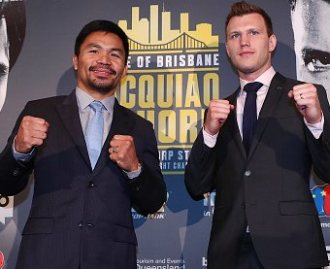 MANNY Pacquiao said he would first review the past three fights of Jeff Horn, whom he had heard of for the first time. This was before Pacquiao started training for his July 2 fight with the unbeaten but obscure Austral


Gilas: Good start; no clear next path
Wed, 17 May 2017
(FAREWELL, GENTLE BROTHER: A text message from columnist Al S. Mendoza midday on Monday said: ?Dialysis last 2 years; 2 sons, Bakoy, working at the DAP, and Jessie Boy, assistant pharmacist at the Cardinal Santos Hospital, both inaanak ko sa binyag. Pareng Mike Ramos died peacefully, whose words


Thou shall not recycle duds
Tue, 09 May 2017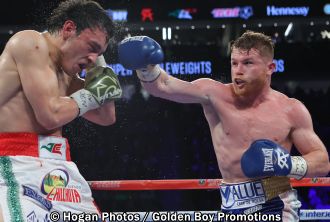 SOME time in the third round, Julio Cesar Chavez, The Elder, was observed hollering from ringside for his son to throw more punches. Chavez Junior was softly, sporadically hitting at Canelo Alvarez. But going by th