There are 651 articles attributed to this author.
Displaying articles 531 to 540.
Who will help dear old Brian Viloria back?
09 Apr 2013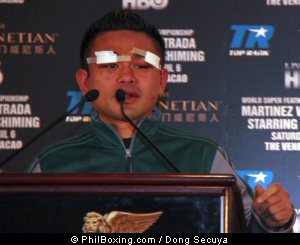 THERE was every reason to believe the deposed world flyweight boxing champion Brian Viloria deserved a rematch, but only if you based it on the split verdict submitted by the judges. A totally different story--the real th


Shiming cocktail just great, but what next?
04 Apr 2013


PROMOTER Bob Arum yesterday said they expect a record-breaking television audience of 200,000 million in China when two-time Olympic boxing gold medalist Zou Shiming makes his professional debut in Macau on Sunday.


Pacquiao Watch: Please call the USADA
23 Jan 2013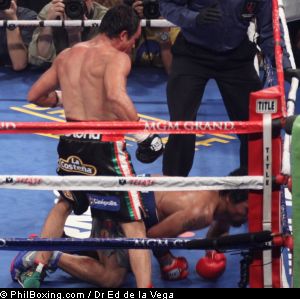 A KNOCKOUT, according to the venerable American novelist Norman Mailer, is a disease. However, not all knockouts are the same. There are down-the-floor knockouts, standing but shaky knockouts, outright count-outs, techn


That old (Norman) Black magic
22 Jan 2013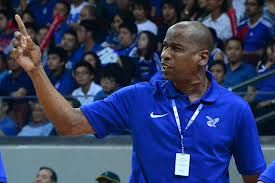 WHEN Freddie Roach achieved the ultimate with Filipino boxing superhero Manny Pacquiao, the famous American trainer got the extreme compliment. He was named trainer of the year a total of three times. For having helped Pacqu


Brenda or not brenda; to quit or not to quit?
07 Jan 2013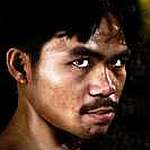 There's every reason for Manny Pacquiao to feel displeased at that prescription for him to undergo an extensive brain check following the frightening knockout he suffered against Juan Manuel Marquez early last month. Reports said


A Gringo coup to save Lt. Col. Pacquiao?
02 Jan 2013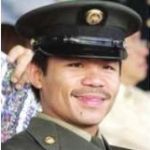 WHAT'S wrong with suggesting if they could also help protect the fallen Manny Pacquiao from himself? Yes, saving Pacquiao from Pacquiao. "If that's what you think," cries a US-based Filipino boxing expert, "f


Protecting Congressman Pacquiao
31 Dec 2012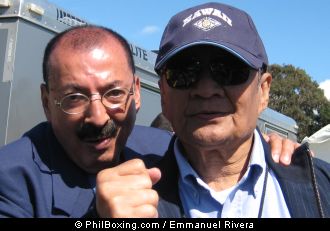 THE once improbable fifth fight has suddenly become almost a certainty. Bob Arum, prime promoter of all things good and bad for Philippine boxing, said there should be a fifth encounter between Juan Manuel Marquez and Manny P


How much can Pacquiao give–and take?
27 Dec 2012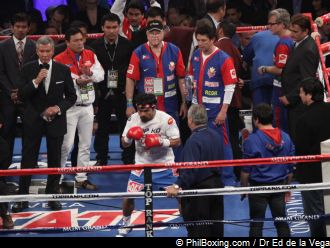 Shouldn't Manny Pacquiao first be getting medical attention like, say, a brain scan before he's let loose on the exacting comeback trail? Bob Arum said Pacquiao should get some cranial check following that fearful fac


THE BOY WHO HAD NOTHING
25 Dec 2012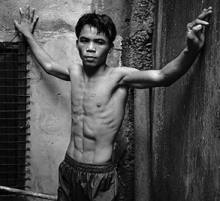 GOING by stories of his hungry boyhood, Manny Pacquiao should be counted among those starless little boys in poor, dusty slum villages who never had the luck of owning a Christmas toy of their own. These luckless urchins,


Can Donaire restore the Pacquiao monument?
18 Dec 2012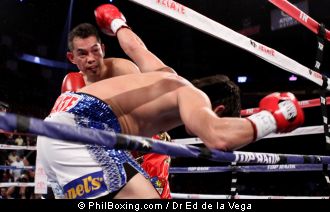 HIS latest stoppage, brilliant and crisp, had more than enough solid elements of a gross mismatch. But after the carnage in Houston over the weekend, Nonito Donaire Jr., in a flash, was left with tougher roles to fill.