There are 1,131 articles attributed to this author.
Displaying articles 541 to 550.
Marquez legitimizes Bradley kingship
Tue, 15 Oct 2013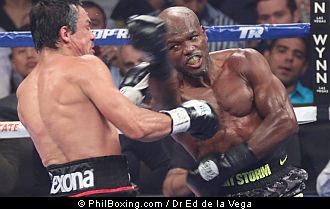 JUAN Manuel Marquez?s trainer Nacho Beristain did not waste time to slur world welterweight titlist Tim Bradley as the ?only unbeaten world boxing champion with two losses.? Himself speaking, Marquez, 40, said he got


HOW TO ASSASSINATE PRETTY BOY FLOYD
Sat, 14 Sep 2013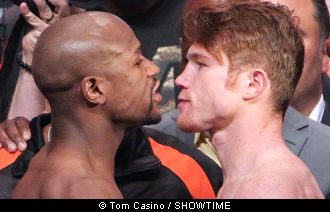 FLOYD Mayweather Jr. is absolutely right. He has remained unbeaten because the blueprint -- all the past plots laid out to assassinate him -- had proved flawed and, therefore, futile. Well, Mayweather will not a


CANELO ALVAREZ HAS GOT THE ESSENTIALS
Wed, 11 Sep 2013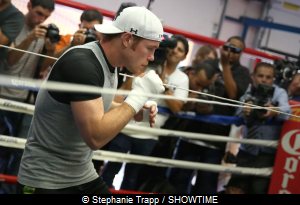 ON Sept. 19, 2010, Saul Alvarez, 20, of Mexico fought former world welterweight champion Carlos Baldomir of Argentina in a companion main event at the Staples Center in Los Angeles, California. After the second minu


Great expectations in boxing, the NBA
Mon, 03 Jun 2013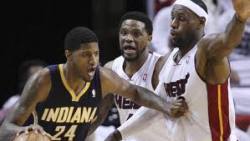 THAT was a mean left hook thrown by Juan Manuel Marquez which has all but knocked out Manny Pacquiao?s desperately sought fifth fight with the Mexican ring legend. Marquez, who abruptly ended Pacquiao?s reign as his era?s gr


Anatomy of a sorry mismatch
Tue, 16 Apr 2013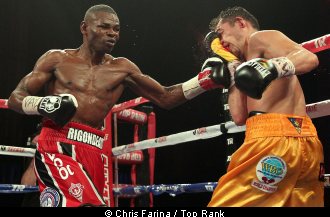 A raging mismatch, the fight was not, in any way, close. Promoter Bob Arum, sour-graping like an old man a decade older than 81, must however be forgiven for readily shooting down the phenomenal Guillermo Rigondeaux as


Who will help dear old Brian Viloria back?
Tue, 09 Apr 2013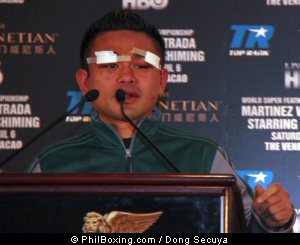 THERE was every reason to believe the deposed world flyweight boxing champion Brian Viloria deserved a rematch, but only if you based it on the split verdict submitted by the judges. A totally different story--the real th


Shiming cocktail just great, but what next?
Thu, 04 Apr 2013


PROMOTER Bob Arum yesterday said they expect a record-breaking television audience of 200,000 million in China when two-time Olympic boxing gold medalist Zou Shiming makes his professional debut in Macau on Sunday.


Pacquiao Watch: Please call the USADA
Wed, 23 Jan 2013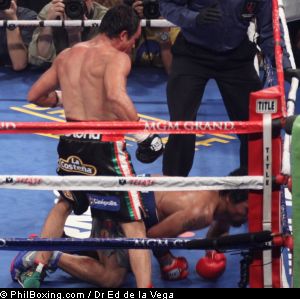 A KNOCKOUT, according to the venerable American novelist Norman Mailer, is a disease. However, not all knockouts are the same. There are down-the-floor knockouts, standing but shaky knockouts, outright count-outs, techn


That old (Norman) Black magic
Tue, 22 Jan 2013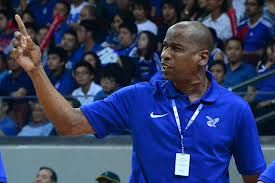 WHEN Freddie Roach achieved the ultimate with Filipino boxing superhero Manny Pacquiao, the famous American trainer got the extreme compliment. He was named trainer of the year a total of three times. For having helped Pacqu


Brenda or not brenda; to quit or not to quit?
Mon, 07 Jan 2013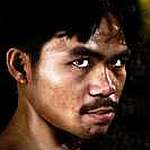 There?s every reason for Manny Pacquiao to feel displeased at that prescription for him to undergo an extensive brain check following the frightening knockout he suffered against Juan Manuel Marquez early last month. Reports said