There are 1,172 articles attributed to this author.
Displaying articles 1121 to 1130.
PACQUIAO-MARQUEZ II: THE RING MAGAZINE CHAMPIONSHIP
Fri, 11 Jan 2008


The Ring Magazine superfeatherweight title is at stake. It is vacant and the winner will be crowned the best in the division. It will erase all doubts as to who won their first May 8, 2004 controversial fight.


DONAIRE AND VILORIA: TALE OF TWO FIL-AMS
Thu, 10 Jan 2008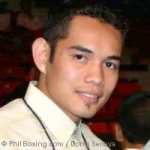 Hawaiian-born Fil-Am Brian Viloria wanted to challenge IBF/IBO flyweight champ Nonito Donaire if there is an opportunity. He defeated both Nonito in the


CHOI?S DEATH IS AN EYE-OPENER FOR KOREAN BOXING
Sun, 06 Jan 2008
The dreadful death of World Boxing Organization (WBO) intercontinental flyweight champion Choi Yo-sam, who collapsed after his title fight against Henri Amol of Indonesia last December 25, will be an enduring tragedy that will always be remembered by the boxing world every Christmas. The lates


YANKEE STADIUM, HOME OF BOXING'S GREATEST MATCHES
Fri, 04 Jan 2008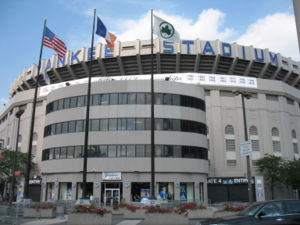 Bernard ?The Executioner? Hopkins will meet Joe Calzaghe in multi-million superfight on April 13, 2008 and vowed he will crush Calzaghe?s 44-fight unbeaten streak. Calzaghe attracted some 50,000 fans to the Millenniu


FLASHBACK ON THE FLASH
Wed, 02 Jan 2008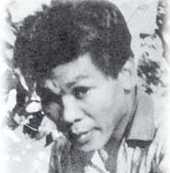 Today, January 2, 2008, the relatives and friends of the legendary Gabriel "Flash" Elorde will commemorate his 23rd death anniversary. Born on March 25, 1935 and raised in Bogo, Cebu, he is generally considered as one of the grea


KELLY PAVLIK, THE OTHER FIGHTER OF THE YEAR
Tue, 01 Jan 2008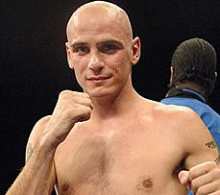 Kelly Pavlik was named The Boxing Times Fighter of the Year 2007. He was also chosen by sweetscience.com, ezinearticles.com, The Star-Ledger, eastsideboxing.com, zimbio.com, and 15rounds.com, among others, as their Fighter of th


BOXING YEARENDER: RING MAGAZINE AWARDEES FOR 2007
Sat, 29 Dec 2007
The Bible of Boxing, Ring Magazine awardees selected for the year 2007 are as follows: Fighter of the Year: Floyd Mayweather, Jr. Floyd Mayweather, Jr. fought twice in 2007, winning a 12-round decision over Oscar De La Hoya on May 5 in Las Vegas to capture the WBC super welterweight t


FILIPINO WORLD CHAMPIONS: 2O FROM VISAYAS, 12 FROM LUZON, 4 FROM MINDANAO, 2 FROM HAWAII
Mon, 24 Dec 2007


There are 38 recognized Filipino boxers who have held world titles since the time of Pancho Villa up to the four current champions Nonito Donaire, Florante Condes, Gerry Pe?alosa, and Donnie Nietes. Of the 38 Pinoy world champions,


GOLPES DE PODER: SOLIS IS THE FAVORITE, BUT BATAWANG IS NOT FAZED
Fri, 14 Dec 2007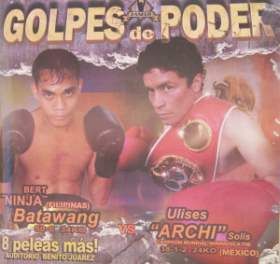 IBF world junior flyweight champion Ulises "Archie" Solis (25-1, 19 KOs) will fight for the sixth defense of his world title against Bertoldo ?Bert? Batawang (50-6, 34 KOs) on Saturday at the Auditorio Benito Juarez in Guadalaj


?HATTON IS A TOUGH OPPONENT? ? MAYWEATHER
Mon, 10 Dec 2007
The battle of undefeated champions resulted in a knockout win by Floyd Mayweather, Jr. over Ricky Hatton. But Mayweather declared that Hatton proved to be a tough opponent. "Ricky Hatton is one tough fighter. He is still a champion in my eyes and I'd love to see him fight again. "Hatton is prob