There are 1,362 articles attributed to this author.
Displaying articles 1111 to 1120.
NBA Opening Night: Lakers fall, Heat rises
Thu, 01 Nov 2012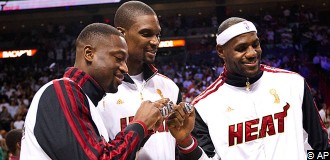 The official Los Angeles Lakers debut of prized offseason acquisition Dwight Howard and Steve Nash fell for naught Tuesday night when the fabled purple-and-gold franchise fell to the Dallas Mavericks, 99-91, at th


MVP CAN STILL HELP PHL SPORTS EVEN WITHOUT POC TOP POST
Thu, 01 Nov 2012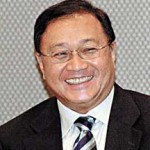 Businessman Manuel V. Pangilinan (MVP) will not challenge incumbent president Jose ?Peping? Cojuangco for the Philippine Olympic Committee top position. But the prominent sports patron, who is president of the Samahang Bas


THOMAS HEARNS WANTS TO SAVE KRONK GYM
Mon, 29 Oct 2012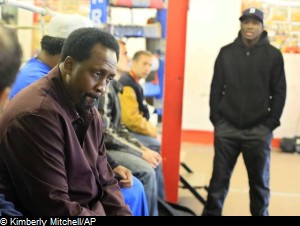 The famous Kronk Gym in Detroit, Michigan closed a day after legendary trainer Emanuel Steward died. The sister of the Hall-of-Famer Diane Steward-Jones ordered the gym locked up and the signage removed and all the


SUCCESSFUL PLDT-ABAP VISAYAS LEG IN BAGO CITY
Sun, 28 Oct 2012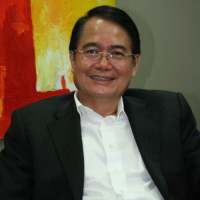 Ricky Vargas. About 60 boxers from municipalities, cities, and provinces of Regions 6, 7 and 8 gathered in Bago City, Negros Occidental to compete in the PLDT-ABAP Visayas Area Tournament on October 21 to 26. Hipolito


EMANUEL STEWARD, THE STEWARD OF CHAMPIONS
Sat, 27 Oct 2012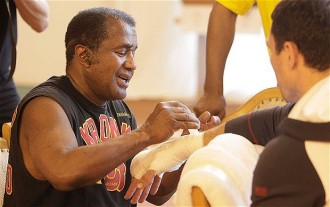 Emanuel ?Manny? Steward was an American boxer, trainer, and commentator for HBO Boxing and a great loss to the boxing world when he died last October 25. Steward trained 41 world and international champion fighters, both professiona


PACQUIAO?S SEVENTH AND MARQUEZ?S THIRD HBO 24/7
Fri, 26 Oct 2012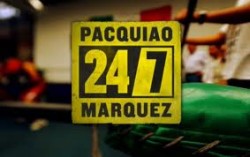 Philippine Representative Manny Pacquiao will make his seventh appearance on the documentary series when HBO's 24/7 Pacquiao-Marquez 4 starts on November 17 to feature his fourth meeting against topnotch Mexican boxer Juan Manuel


ALBERT PAGARA VS. TAWANRUNG EAUSAMPAN IN MAASIN PRIDE IV
Thu, 25 Oct 2012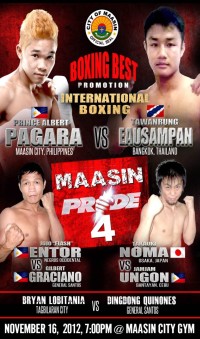 For the first time in Maasin City sports, a boxing match involving a foreign fighter will brought by Boxing Best Promotion and the Maasin City Sports Council on November 16, 2012 at the Maasin City Gymnasium. The box


LANCE ARMSTRONG: FROM HERO TO ZERO
Thu, 25 Oct 2012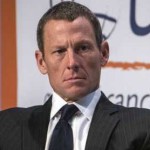 The legend in Lance Armstrong is now gone. He won the Tour de France seven consecutive times from 1999 to 2005. On October 22, 2012, the Union Cycliste Internationale (UCI), cycling?s world governing body, approved the


OLYMPIC CHAMPION KATIE TAYLOR STAYING AS AMATEUR
Tue, 23 Oct 2012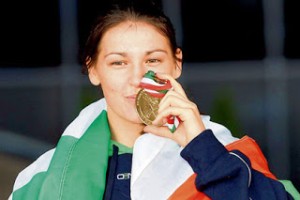 2012 London Olympics lightweight champion Katie Taylor of Ireland plans to stay amateur and defend her gold medal at the 2016 Rio de Janiero Games. A report by Padraic Halpin of the Associated Press said Taylor has rejected


HOWARD DEBUTS IN LAKERS? PRESEASON LOSS TO SACRAMENTO
Tue, 23 Oct 2012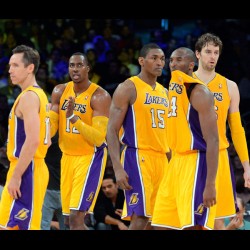 Dwight Howard scored 19 points, grabbed 12 rebounds and blocked four shots in his Lakers debut on October 21 at the Staples Center. But Los Angeles was still 0-6 in the preseason when they lost to the Sacramento Kings, 99-92.