There are 1,155 articles attributed to this author.
Displaying articles 81 to 90.
PACQUIAO: "I'M READY TO FIGHT" (PHOTOS)
27 Mar 2016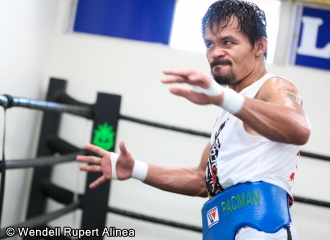 LOS ANGELES, CA -- Right from the horse's mouth. Fourteen days into his April 9 date with American Timothy Bradley in Chapter III of their trilogy, boxing great Manny Pacquiao pronounced Saturday (Sunday in Manila)


PACQUIAO SKIPS TRAINING ANEW
26 Mar 2016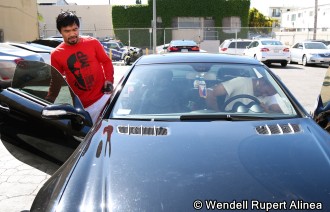 LOS ANGELES, CA -- Wednesday (Thursday Manila) last week, five days after Manny Pacquiao landed here from Manila, chief trainer Freddie Roach canceled the workout scheduled that day to give his ward time to recover fro


PACQUIAO REACHES PEAK IN TRAINING; READY TO FIGHT BRADLEY ANY DAY
25 Mar 2016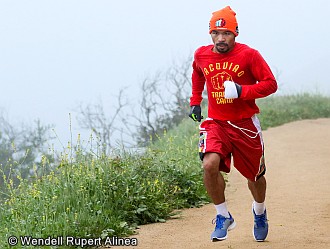 LOS ANGELES, CA -- Yes, Filipino boxing great Manny Pacquiao is raring and ready to fight American Timothy Bradley for the third time two weeks from now. The Sarangani Congressman, according to his chief trainer Fre


PACQUIAO HAS BEST SPARRING SESSION WEDNESDAY
23 Mar 2016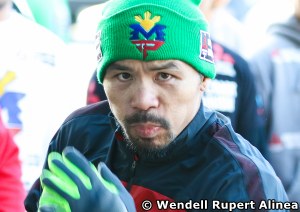 LOS ANGELES, CA -- "I thought I've already seen the best of Manny ... until I saw him today." Assistant trainer Nonoy Neri, describing what happened on Manny Pacquiao's sparring session held Wednesday, said it was the best he'd


FERNANDEZ: WHATEVER BRADLEY BRINGS, PACQUIAO WILL HAVE AN ANSWER
22 Mar 2016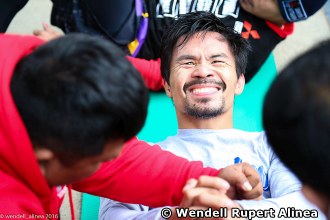 LOS ANGELES, CA -- Whatever Timothy Bradley plans to do come fight time, Manny Pacquiao will have the answer. This, Pacquiao's assistant trainer Buboy Fernandez assured, by way of reacting to reports that the American h


JINKEE, PACQUIAO CHILDREN ARRIVE IN L.A.
21 Mar 2016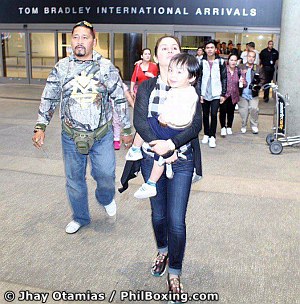 LOS ANGELES, CA -- "Liliwanag na naman ang bahay namin mamaya dartaing na si Jinkee at mga bata eh." Thus declared the 37-year-old eight-division champ Manny Pacquiao during lunch he has been hosting mem


PACQUIAO ASSISTANT TRAINERS BELIEVE BRADLEY FIGHT WILL NOT GO THE DISTANCE
20 Mar 2016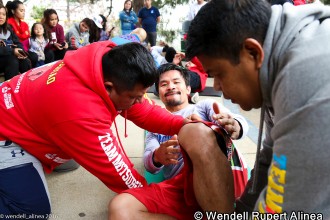 LOS ANGELES, CA -- Like chief trainer Freddie Roach, his Filipino assistants Buboy Fernandez, Nonoy Neri and Roger "Haplas" Fernandez believed their boss, Manny Pacquiao, still got what it takes to to send American Timot


HISTORY SHOWS PACQUIAO COMES BACK STRONG AFTER A DEFEAT
19 Mar 2016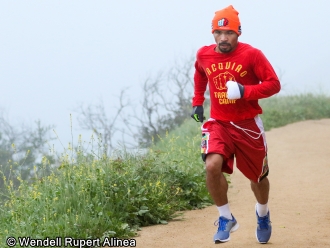 LOS ANGELES, CA -- In a career spanning 20 years, Manny Pacquiao has shown how to rise from one adversity to another in amassing 57 wins, highlighted by 38 knockouts, six losses and two draws in the process becoming the


PACQUIAO SPARRING PARTNER PREDICTS PACQUIAO KNOCKS OUT BRADLEY IN 6-9 ROUNDS
18 Mar 2016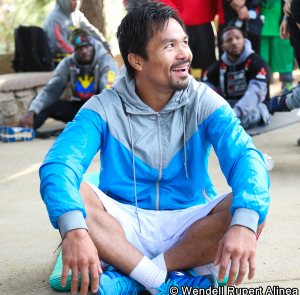 LOS ANGELES, CA -- After a day's rest, Manny Pacquiao showed up at the Wild Card Gym Thursday stronger, faster and sharper during an 8-round sparring session at the Freddie Roach-owned boxing gym along Vine Street here.


ROACH CANCELS PACQUIAO GYM WORKOUT WEDNESDAY
17 Mar 2016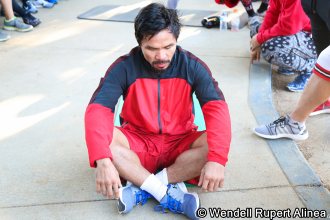 LOS ANGELES, CA -- Manny Pacquiao's chief trainer Freddie Roach cancelled anew a scheduled workout Wednesday to give his prized ward the needed rest following a strength-draining grind the previous day. Pacquiao himself asked