There are 1,531 articles attributed to this author.
Displaying articles 1281 to 1290.
Jaworski and De Vega talk Sports
06 Jan 2011
Basketball's living legend Robert "Sonny" Jaworski and former Asian Sprint Queen Lydia de Vega-Mercado met last Wednesday and what they did they talk about? Jaworski, whose passion for basketball, particular, is comparable to his love for sports, visited De Vega-Mercado in Meycauayan City to extend


Blown chances at the 2010 Asiad
06 Jan 2011
The Philippines had not had a decent finish in the Asian Games since ending up in second place in the fourth edition of the quadrennial conclave 58 years ago held in Jakarta. The 130-athlete contingent brought home seven gold medals, 6 silvers and 24 bronzes behind eventual overall winner Japan.


Rizal as Sportsman
03 Jan 2011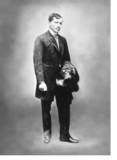 Last Thursday, the nation commemorated the death anniversary of National Hero, Dr. Jose P. Rizal, who was shot dead by musketry at Bagumbayan (now Rizal Park at the Luneta) on December 30, 1896 for inspiring the Filipinos to raise


De Vega looks back at Tatang's teachings
03 Jan 2011
Former Asian Sprint Lydia de Vega-Mercado refused to see her father Francisco "Tatang" de Vega's remains in the entire week of her former coach's wake at the family residence in Barangay Calvario in Meycauayan City. Even inside the chapel where a mass was held Sunday prior to Tatang's interment,


Without Tatang there would be no Lydia de Vega
30 Dec 2010
"Very strict … super strict." This was how former Asian Sprint Queen Lydia de Vega-Mercado described his late father-coach Francisco Tatang" de Vega. "Super-duper, I tell you," she said in between sobs in an interview during Tatang's wake last Monday at the family residence in Barangay Calvar


Can Pacquiao knock Mosley out?
27 Dec 2010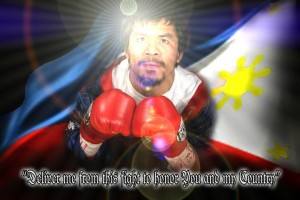 Okay, nobody wants boxing's pound-for-pound king Manny Pacquiao to fight the over-the-hill Shane Mosley. Except, of course Top Rank bossman Bob Arum, Pacquiao's trainer Freddie Roach and the "Pacman" himself. An ESPN S


1980's TRACK ICON PASSES AWAY
27 Dec 2010
Francisco "Tatang" de Vega, one of the most colorful figures Philippine sports has produced, is gone. Tatang, Father-coach of former Asian Sprint Queen Lydia de Vega-Mercado passed away last Sunday due to a lingering illness. Considered as a sports icon in both local and Asian track and field


Pacquiao looks back at 2010
23 Dec 2010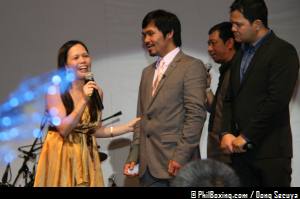 Manny Pacquiao set the pool cue into his hands and bends down to eye the angle of a long bank shot. It was past midnight Thursday, eve of his 32nd birthday celebration at the Pacman Billiards Hall in General Santos City.


Imelda to watch next Pacquiao fight – Roach
21 Dec 2010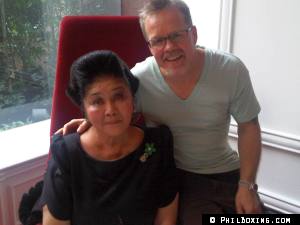 For future Hall of Fame boxing trainer Freddie Roach, meeting former First Lady Imelda Marcos is one experience he will never forget. "It was one of the best things that happened to me in my career as a boxer and trainer,


Roach OK with Pacquiao training in Baguio
21 Dec 2010
Baguio, yes. Manila or Cebu, no. Pound-for-pound King Manny Pacquiao's chief trainer Freddie Roach the other day said he is amenable for the eight-division champion to start training anew at the country's summer capital for his next fight but definitely not in Manila or Cebu City. "Yeah, Bagui