There are 1,357 articles attributed to this author.
Displaying articles 181 to 190.
PACQUIAO'S NOVEMBER FIGHTS THAT SHOCKED THE WORLD
15 Nov 2017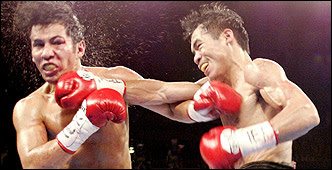 On a cold night of November 15, 2003 in San Antonio, Texas, Manny Pacquiao, fighting for his fourth fight in the United States, TKOed Mexican legend Marco Antonio Barrera in the 11th round to crown himself the RING MAGAZIN


Sports Feature: The day Kobe Bryant debuted as an NBA player
06 Nov 2017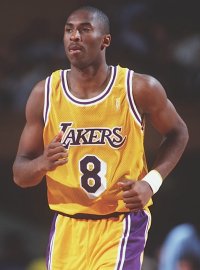 The date was November 3, 1996, when Kobe Bryant made his official NBA debut in the Los Angeles Lakers' game against the Minnesota Timberwolves and sophomore pro Kevin Garnett. Few in the crowd would have guessed they were looking


Sports Feature: The making of Julita Tayo, the world's best left-handed pitcher
29 Oct 2017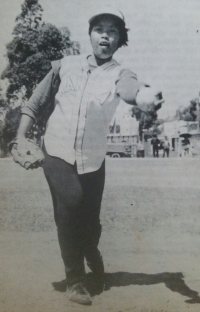 Julita Tayo. She barely stood five-foot flat. Her arms and legs were short. She weighed competitively at 145 pounds, too heavy for her built. In short, she looked everything but a softball pitcher. No less than the then


OUTSIDE LOOKIN IN: "PACQUIAO A COWARD?"
09 Oct 2017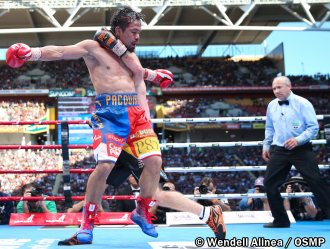 First, they said Filipino ring icon Many Pacquiao was scared of needles. That was at the height of the debate as to whether he would submit to a drug test as a pre-condition for fighting undefeated American Floyd Mayweather Jr.


THRILLA ANIMOSITY
08 Oct 2017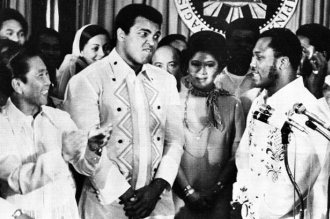 'Smokin' Joe Frazier must have, indeed, forgiven arch-rival Muhammad Ali for the latter's continued verbal assault on his person, but he certainly, hadn't forgotten. Thirty six years after the final chapter of


Thrilla Aftermath
07 Oct 2017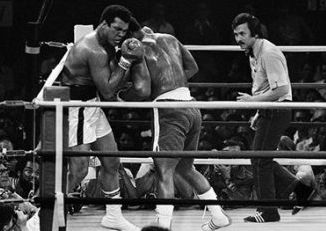 "When the Thrilla in Manila was over, one man was left with a ruin of life, the other was battered to his soul." That was how Mark Kram, in his book Ghosts of Manila, aptly described the end of the Muhammad Ali-Joe Frazier


THRILLA IN MANILA: POST MORTEM
06 Oct 2017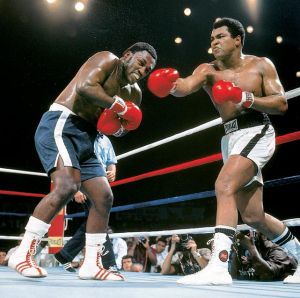 The Thrilla in Manila was over and as Muhammad Ali himself said, "We went to Manila as champions, Joe and me, and we came back as old men." It was a good thing Joe Frazier's trainer Eddie Futch kept his ward from coming out


OUTSIDE LOOKING IN: MANNY WILLING TO HONOR REMATCH CLAUSE BUT ...
02 Oct 2017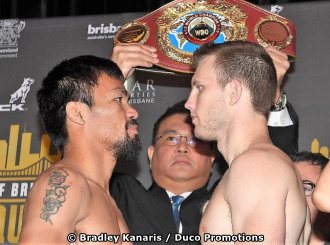 There is no doubt that Jeff Horn's victory over Filipino boxing legend Manny Pacquiao served as a big boost to Queensland's economy. And a windfall, too, not only for that Australian State's but also the whole of Austral


THRILLA IN MANILA: THE MEDIA
20 Sep 2017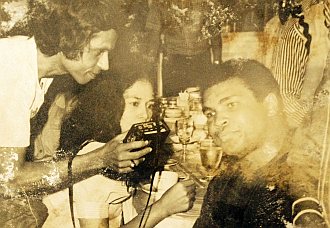 As early as a month ago before Muhammad "The Greatest" Ali put his world heavyweight crown on the block against 'Smokin' Joe Frazier on Octoner 1, 1975, foreign journalists had already flown in Manila in what assured the


Thrilla in Manila: The Belinda-Veronica Fiasco
19 Sep 2017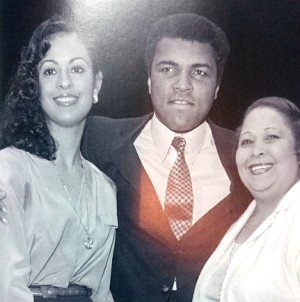 Muhammad Ali came to Manila in mid-September 1975 to defend his world heavyweight title against arch-rival Joe Frazier. He lost his wife Belinda instead. Before boarding he Philippine Airlines flight to the fight si