There are 1,351 articles attributed to this author.
Displaying articles 171 to 180.
Sports Feature: Upset cuts short Navratilova's 74- game win streak
06 Dec 2017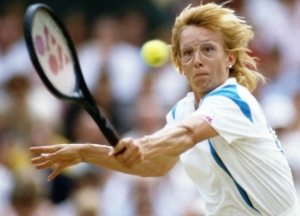 On this day 33 years ago, a Czech teenager, Helena Sukova, ended World No. 1 Martina Navratilova's 74-match winning streak during the semifinal round of the $1.28 million Australian Open at the Melbourne suburban Kooyong. The n


Sports Feature: Filipinosprinter Furtonato Catalon was "Fastest Man", but Japan reigned supreme in Third Far Eastern Games in Tokyo
04 Dec 2017
The tradition of having the host country emerging winner of the general championship held true in the third edition of the Far Eastern Games held in Tokyo May 8-12 , 1917 when Japan, fielding full complement in all eight sports contested, took the top honors. The Japanese contingent upstaged


Sports Feature: Filipino pentathlete Regino Ylanan, Asia's first "Man of Steel"
30 Nov 2017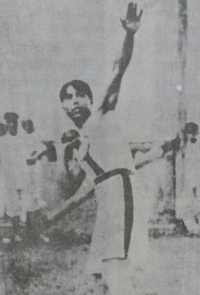 Regino Ylanan. Most everybody know Dr. Regino Ylanan as many-time official of Philippine delegations to international competitions like the Asian Games and OlympIc Games. Once the secretary-treasurer of the mow-defu


SPORTS FEATURE: ALVIN PATRIMONIO LOVES CHESS MORE THAN BASKETBALL
21 Nov 2017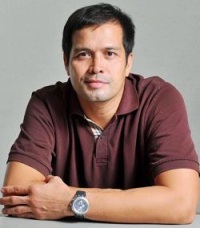 He loved chess and still do. Alvin Patrimonio, in fact, played the game that requires mental toughness while at the Manila Science High School. Influenced by his father, the late Angel Patrimonio, a Jose Rizal College NCAA champi


PACQUIAO'S NOVEMBER FIGHTS THAT SHOCKED THE WORLD
15 Nov 2017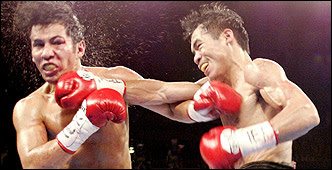 On a cold night of November 15, 2003 in San Antonio, Texas, Manny Pacquiao, fighting for his fourth fight in the United States, TKOed Mexican legend Marco Antonio Barrera in the 11th round to crown himself the RING MAGAZIN


Sports Feature: The day Kobe Bryant debuted as an NBA player
06 Nov 2017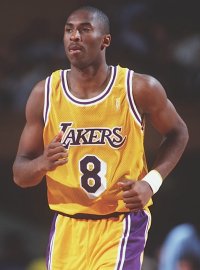 The date was November 3, 1996, when Kobe Bryant made his official NBA debut in the Los Angeles Lakers' game against the Minnesota Timberwolves and sophomore pro Kevin Garnett. Few in the crowd would have guessed they were looking


Sports Feature: The making of Julita Tayo, the world's best left-handed pitcher
29 Oct 2017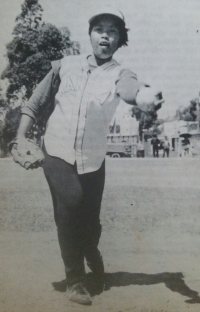 Julita Tayo. She barely stood five-foot flat. Her arms and legs were short. She weighed competitively at 145 pounds, too heavy for her built. In short, she looked everything but a softball pitcher. No less than the then


OUTSIDE LOOKIN IN: "PACQUIAO A COWARD?"
09 Oct 2017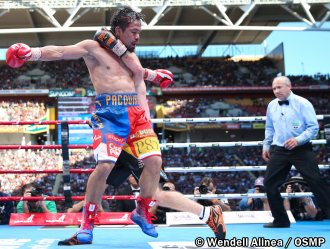 First, they said Filipino ring icon Many Pacquiao was scared of needles. That was at the height of the debate as to whether he would submit to a drug test as a pre-condition for fighting undefeated American Floyd Mayweather Jr.


THRILLA ANIMOSITY
08 Oct 2017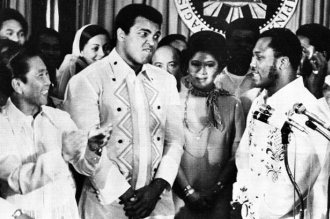 'Smokin' Joe Frazier must have, indeed, forgiven arch-rival Muhammad Ali for the latter's continued verbal assault on his person, but he certainly, hadn't forgotten. Thirty six years after the final chapter of


Thrilla Aftermath
07 Oct 2017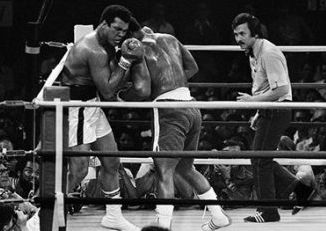 "When the Thrilla in Manila was over, one man was left with a ruin of life, the other was battered to his soul." That was how Mark Kram, in his book Ghosts of Manila, aptly described the end of the Muhammad Ali-Joe Frazier