There are 1,494 articles attributed to this author.
Displaying articles 1341 to 1350.
Gerry Peñalosa at Friday's SCOOP sa Kamayan
08 Jul 2010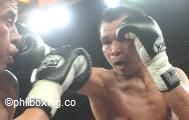 Former two-divison world boxing champion Gerry Peñalosa heads Friday's guests in the weekly session of the SCOOP Sa Kamayan at the Kamayan Restaurant-Padre Faura. The ex-bantamweight and superflyweight titlist will be discussing with memb


Team Manila ready for Asia Pacific, World Series tilts
08 Jul 2010
Only two remained in Team Manila's Big League 2008 roster that won the Asia Pacific elimination and subsequently ended up runner up in the World Big League girls softball World series, but teaa officials believe this year's lineup is a lot stronger and, therefore, capable of becoming the world's fin


MVP International Friendship Cup Set July 14
02 Jul 2010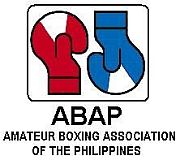 Three crack teams, two in the men's division and one in the women's side will carry the country's flag in the coming first Manuel V. Pangilinan International Friendship Cup slated July 14-15 at the Philippine International Convention Center.


R.P. vs Taiwan in Davis Cup Tie July 9-11
02 Jul 2010
US Big-10 regular season campaigner Ruben Gonzales will beef up the Philippine Davis Cup team that will face Chinese Taipei in a Group I tie July 9-11 at the Yang-Ming Tennis Center in Kaoshiung. The Terre Haute, Indiana-born Filipino-American, who has posted a 16-8 win-loss record in singles co


Tacuyan stuns ex-Asia Pacific champ in Baguio box-off
28 Jun 2010
Rolando Tacuyan, the youngest member of the Tacuyan boxing family, outlasted former World Boxing Organization interim Asia Pacific Youth superfeatherweight champion Amor Tino Saturday in Baguio City during the Amateur Boxing Association of the Philippines' series of box-offs for membership in the Ph


Death ends Pancho Villa's two-year reign as world fly champ (Conclusion of a five part series)
27 Jun 2010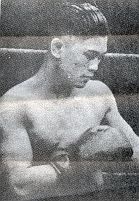 World flyweight champion Pancho Villa fought 13 more times following his seventh round knockout title victory over Welshman Jimmy Wilde on June 18, 1923, two of them with his crown on the block. Two years after that in July of 1925, he was d


Pinoy amateurs beat pro counterparts in box-off
26 Jun 2010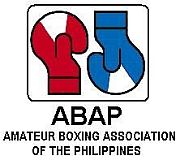 Host Philippines stands to field a strong team in the coming Manny V. Pangilinan International Boxing Championships as gauged by the results of the box-off held the other week in La Trinidad Valley, Benguet. All member of the national trai


Youth Olympics at SCOOP
26 Jun 2010
Eight athletes, representing four sports – swimming, basketball, taekwondo and weightlifting -- will have the distinction of carrying the country's colors in the First Youth Olympic Games scheduled Aug. 14-26 in Singapore. Philippine amateur Swimming Association president Mark Joseph, the natio


Pancho Villa lived a fast and brief life (Fourth of a Series)
24 Jun 2010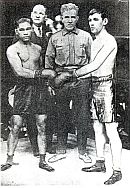 Two months after disposing off George Mendies, the so-called greatest flyweight Australia had produced then via a third round stoppage, Pancho Villa returned to Negros for the first time since stowing away. He went back and forth fr


Who is Pancho Villa? (Third of a Series)
23 Jun 2010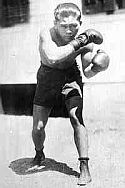 Boxing's Hall of Fame, established in 1954 by Nat Fleischer of Ring Magazine, in elevating Pancho Villa, cited the Filipino boxing hero's overall record in the short seven-year he fought professionally: 99 bouts of which he won 22