There are 1,254 articles attributed to this author.
Displaying articles 111 to 120.
Andrew Moloney Dominates Froilan Saludar Tuesday in Sydney
Tue, 21 Dec 2021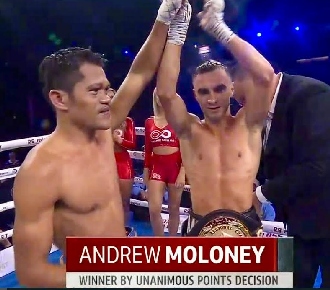 Australian former world champion Andrew "Monster" Moloney outclassed and decisioned game Filipino Froilán "The Sniper" Saludar over 10 rounds of action tonight, Tuesday, at the Events Center in Sydney, Austra


Kiram, Yoohanngoh, Kongsang Score KO Wins in Bangkok
Sun, 19 Dec 2021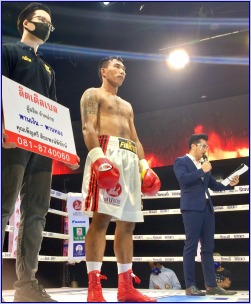 Former world title challenger Tewa Kirma wins TKO over Patphong Khowiloed. Even without fans in attendance and with strict protocols in place, boxing continues at a steady pace in the Land of Smiles, Thailand; boxing-


Kazuto Ioka Set to Defend WBO-115 Belt against Ryoji Fukunaga in Japan on New Year's Eve
Fri, 17 Dec 2021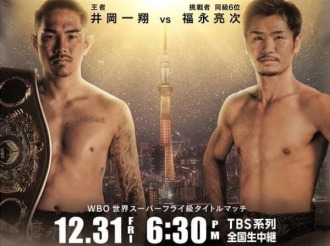 Japanese star Kazuto Ioka is set to make the 4th defense of his WBO Super Flyweight world title against hard-hitting compatriot Ryoji Fukunaga on New Year's Eve at the Ota-City General Gymnasium in Tokyo, Japan. Ioka


Naoya Inoue Stops Thai Challenger in 8 Paving the Way for a Donaire Rematch
Tue, 14 Dec 2021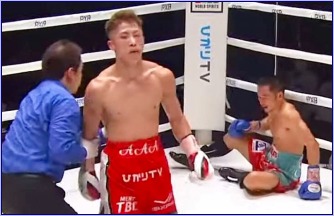 As widely expected, brilliant, far-superior Japanese superstar "The Monster" Naoya Inoe (22-0, 19 KO's) overpowered in 8 rounds unheralded Thai challenger Aran Dipaen to retain his unified WBA/IBF bantamweight world ti


WBO-105 World Title on the Line tonight in Japan: Méndez vs Taniguchi Ready to Rumble
Tue, 14 Dec 2021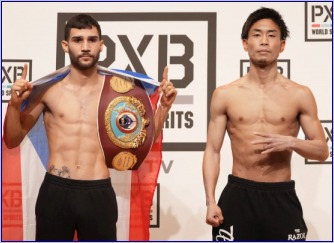 Puerto Rican WBO-105 World Champion Wilfredo "Bimbito" Méndez (16-1, 6 KO's), will be risking is coveted belt against Japanese mandatory challenger Masataka Taniguchi 谷口将隆 (14-3, 9 KO's) tonight Tuesda


Benn Brutalizes Algieri, Knocks him Out in 4
Tue, 14 Dec 2021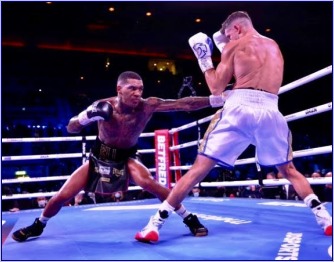 Promising unbeaten Briton Conor Benn successfully defended his WBA Continental 147 lbs strap by pulverizing former Manny Pacquiao opponent, Chris Algieri, in 4 chapters Saturday in Liverpool. During that fourth round, B


Donaire's Perfect Liver Punch!
Mon, 13 Dec 2021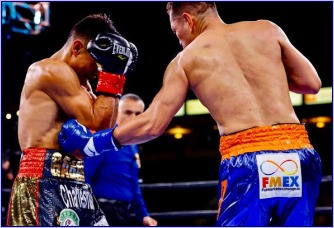 Filipino Nonito Donaire's fourth-round picture-perfect knock out punch couldn't have been more amazing. Lethal and paralysing, the power shot completely disassembled unbeaten, young gun Reymart Gaballo, dropp


Donaire Targets Inoue After Dispatching Gaballo With a Wicked Shot to the Liver!
Mon, 13 Dec 2021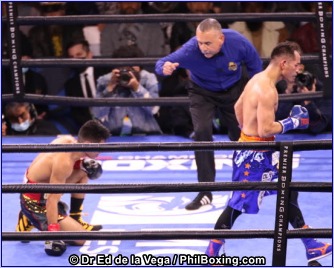 What a Shot to the Liver!!! Round 4!! Spectacular Nonito Donaire detonated a monstrous left hook to Reymart Gaballo's liver, stopping him out for the count, for the popular "Filipino Flash" to retain his WBC Ba


Marlon Tapales Ravages Teshigawara for a Second Round KO Win
Mon, 13 Dec 2021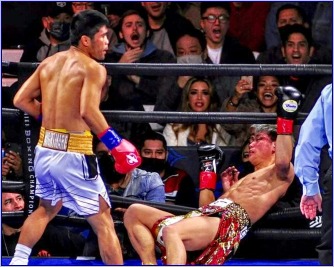 Mindanao's 122-pound warrior Marlon Tapales (35-2, 18 KO's) of Kapatagan, Lanao del Norte, Philippines, ravaged and disassembled experienced Japanese fighter Hiroaki Teshigawara 勅使河原弘晶 (22-3-2, 15 KO's) o


Loma is Back!
Sun, 12 Dec 2021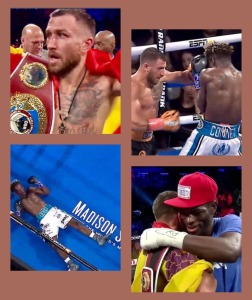 Amazing "Loma" Vasil Lomachenvko dominated and decisioned the game Richard Commey, for a 12-round unanimous decision win, in the process dropping the tough African boxer to the MSG's Blue Canvas in the 7th Round.