There are 1,271 articles attributed to this author.
Displaying articles 201 to 210.
Who Should be the BWAA 2020 Fighter of the Year? Teófimo, Fury or Canelo?
Wed, 30 Dec 2020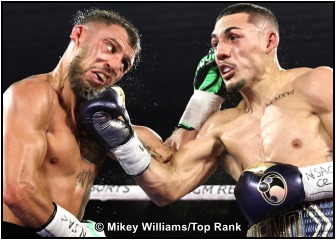 To some fans, the quick answer is Teófimo López, even though Teofimo waged only one war in 2020. However, that one battle was such a meaningful, rewarding victory over Vasiliy Lomachenko that it could be enough for the


Velasco Stops Vargas, Retains South American Súper Lightweight title in Argentina
Mon, 28 Dec 2020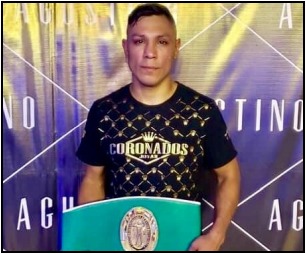 Juan José "Pitbull" Velasco from Jujuy, Argentina, kept his South American super lightweight title by stopping compatriot La Rioja challenger Marcelo Ezequiel "Itaka" Vargas in a crushing 4th round TKO in the ma


Terentiev Drops, Defeats Plotnikov, Claims WBA ASIA 154 Belt in Moscow
Sun, 27 Dec 2020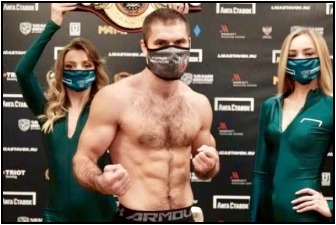 Russian 154-pounder Evgeny Terentiev (17-3, 8 KO's) of Saint Petersburg dropped and outclassed more-experienced Ukrainian warrior Viktor Plotnikov (33-10, 15 KO's) to conquer the vacant WBA ASIA Super Welterweight


Estrada vs Chocolatito II Set to Ignite Fireworks on March 13; Who will Rock Who?
Mon, 21 Dec 2020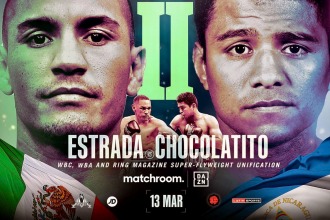 The long-awaited hot rematch has finally been confirmed, and gotten its official date. Yes indeed, Mexican WBC super flyweight world champion Juan Francisco "El Gallo" Estrada will battle exciting Nica


JJ Jorda Comes Back with a Win
Mon, 21 Dec 2020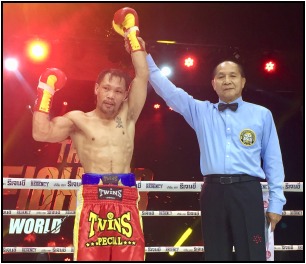 Filipino super bantamweight Joven "JJ" Jorda from the Philippine sun-bath paradise island of Leyte came back into fighting action, outboxing Thai gladiator Jaeprim Tiger for a non-title unanimous decision win in Thailand.


Tewa Kiram Claims WBA ASIA Light Heavy Belt in Thailand
Sun, 20 Dec 2020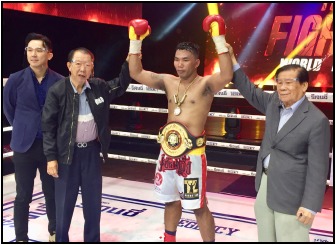 Thailand's former world-title challenger Tewa Kiram successfully came up in weight, outclassing game compatriot Chaloemporn Sawatsuk, dropping and decisioning him to capture the vacant WBA Asia Light Heavyweight Title Sa


Canelo Punishes Callum Smith, Says He'd Fight Golovkin Again
Sun, 20 Dec 2020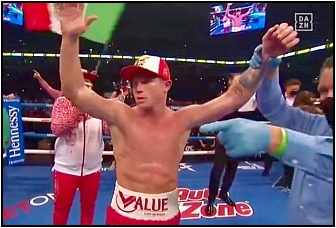 Mexican superstar Canelo Alvarez decidedly outclassed, tormented and defeated British champ Callum Smith via 12-round unanimous decision to claim the WBA/WBC Super Middleweight world titles today at the Alamodome in San Anto


Triple G Defends IBF Belt Against Szeremeta Today; Will it be a "Big Drama Show?"
Fri, 18 Dec 2020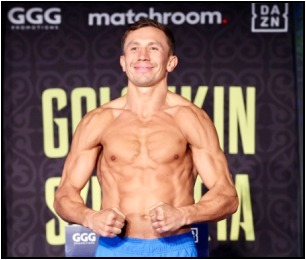 IBF middleweight world champion Kazakhstan's Gennadiy "GGG" Golovkin is set to defend his IBF 160-lbs title against unbeaten challenger Kamil Szeremeta (21-0, 5 KO's) of Poland today, Friday, Dec 18, at the Seminole Har


Jeny Boy Boca, Muhammad Waseem Make Weight in Pakistan
Fri, 18 Dec 2020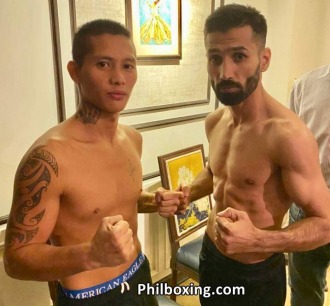 Boca (L) and Wassem pose during Friday's weighin in Pakistan. The "Camiguin Tiger" Jeny Boy Boca and former world-title challenger Muhammad Wassem made weight ahead of their 10-rounder non-title rumble Saturday even


Chaloemporn, Tewa Kiram Make Weight for WBA ASIA 175 Belt in Thailand
Fri, 18 Dec 2020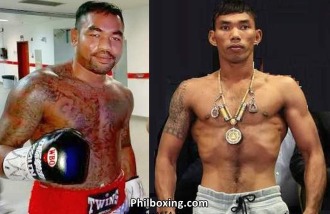 Thai warriors Chaloemporn Sawatsuk (21-6, 14 KO's), and former world title challenger Tewa Kiram (43-1, 31 KO's) made identical weight of 175 pounds ahead of their collision for the vacant WBA ASIA Light Heavyweight Title