There are 1,082 articles attributed to this author.
Displaying articles 1081 to 1082.
LUNAS ARRIVES IN PANAMA FOR 'NOCHE DE FANTASMAS'
Sun, 26 Oct 2008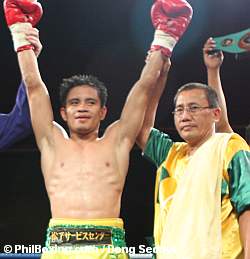 PANAMA CITY -- Filipino challenger Rolly ?Matsushita? Lunas is due to arrive here today, ahead of his title clash against reigning WBA bantamweight champion Anselmo ?Chemito? Moreno of Panama. ?Matsushita? Lunas and ?Chemito?


LUNAS CHALLENGES MORENO FOR WORLD TITLE
Fri, 26 Sep 2008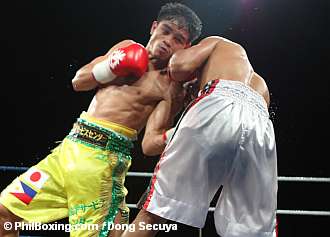 PANAMA CITY -- The Philippines' Rolly 'Matsushita' Lunas has been penciled to challenge reigning WBA bantamweight champion Anselmo "Chemito" Moreno of Panama. The Moreno-Lunas title fight will be held at the Figali Conventi