There are 1,341 articles attributed to this author.
Displaying articles 81 to 90.
Filipinos Ador Torres, JV Tuazon Score Victories in Thailand
Thu, 27 Oct 2022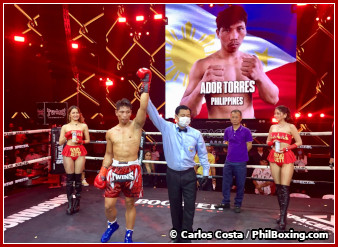 Ador Torres wins in Bangkok. BANGKOK, Thailand -- In exciting battles, Pinoy fighters Ador Torres and JV Tuazon came out victorious, defeating their respective Thai opponents during the entertaining 8-bout Highl


Will India's Shiva Thakran Make History in Africa?
Mon, 24 Oct 2022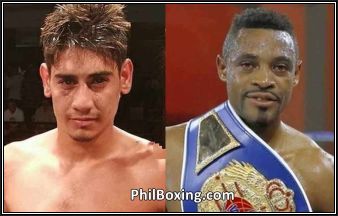 Glory and making history are what Indian superwelter Shiva Thakran aims when he climb the ring to battle Congolese knockout artist "The General" Emmany Kalombo (16-1, 16 KO's) for the IBF super welterweight Internatio


Jay-R Raquinel Stops World-Ranked Landi Ngxebe in South Africa; Claims WBO-115 Inter-Continental Strap
Mon, 24 Oct 2022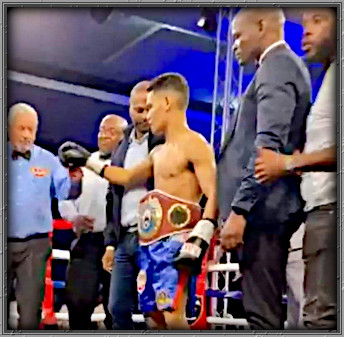 After a year away from action, brave, heavy-handed Filipino 115-pound warrior "The Dreamer" Jay-R Raquinel (13-2-1, 9 KO's) of Negros Occidental climbed the hot square ring to pummel and stop in two roun


Korean Champ Hyun Mi Choi Retains WBA 130 World Belt; Will the Undisputed Battle vs Alycia Baumgardner Next?
Thu, 20 Oct 2022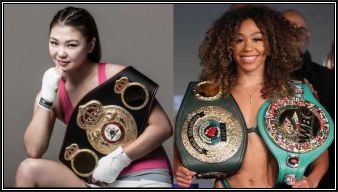 Choi (L) and Baumgarder (R). In a hard-fought, close, entertaining women's combat, Korean Hyun Mi Choi retained for the 10th time her WBA Super Featherweight World Title with a win by points over tough-as-nails


Martinez Defeats Ancajas in Rematch as Brave Pinoy Fails to Regain World Title
Sun, 09 Oct 2022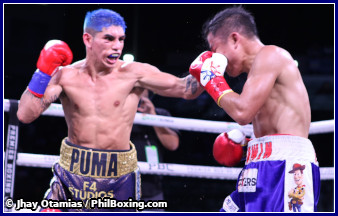 Sadly for Filipino boxing fans, "Pretty Boy" Jerwin Ancajas was outworked and decisioned once again by unbeaten, come-forward Argentinian champion Fernando Martinez today in Carson, California, live on Showtime.


Herlan Gomez, Yuttapong Tongdee for WBA Asia Bantamweight Battle in Thailand
Fri, 30 Sep 2022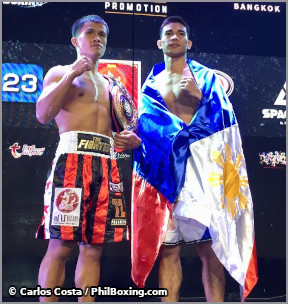 BANGKOK, Thailand -- Filipino challenger Herlan Gomez and Thai champ Yuttapong Tongdee went thru the weighin ceremony ahead of their hot 10-round battle for Yuttapong's WBA Asia Bantamweight Belt. The excitin


John Michael Zulueta Scores 3rd Straight KO Win in Thailand; Claims ABF-108 Strap
Thu, 29 Sep 2022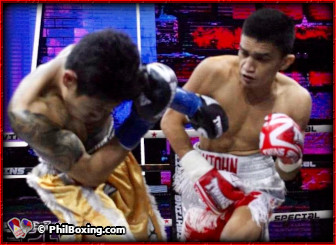 BANGKOK, Thailand — He did it. Filipino John Michael Zulueta did not disappoint his fans, delivering a riveting and exciting round two TKO win over brave Thai fighter Sittichai Namnual Wednesday evening, September 28


Wazeer, Somphot Make Weight, Ready for War for WBO-147 Youth World in Thailand
Tue, 27 Sep 2022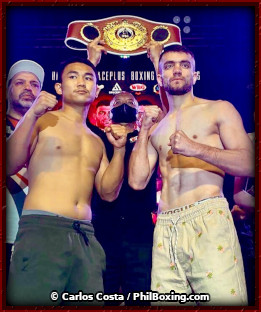 BANGKOK, Kingdom of Thailand -- Pakistan's Golden Boy Usman Wazeer (8-0, 5 KO's), the young hard-punching warrior recognized as Pakistan's top Pound-4-Pound boxer - as well as the country's most popular one sinc


Zulueta, Sittichai Make Weight for ABF 108 Battle in Thailand
Tue, 27 Sep 2022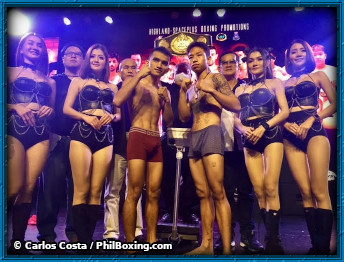 BANGKOK, Thailand -- Pinoy fighter John Michael Zulueta (wearing red boxers), and fearless Thailand warrior Sittichai Nimnual successfully made weight in their first try at the scale, both men looking strong and disci


Korean Super Welter Tae Kyun Kim Ready for Action Sep 28 in Thailand
Mon, 26 Sep 2022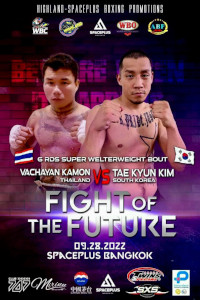 BANGKOK, Thailand -- Heavy-handed Korean 154-pounder Tae Kyun Kim (5-1-1, 5 KO's) is already in the "Land of Smiles," ready for his coming battle against more-experienced, heavily-tattooed Thai Vachayan Khamon (a.k.a. Suor C