There are 116 articles attributed to this author.
Displaying articles 81 to 90.
NBA -- Rockets bury Warriors with 23 triples
Thu, 07 Feb 2013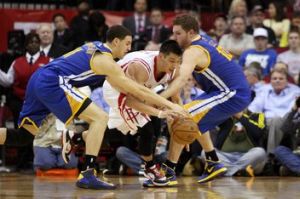 SAN FRANCISCO -- The Houston Rockets sank an NBA-tying record of 23 threes and easily beat the Golden State Warriors, 140-109, Tuesday night at the Toyota Center. Point guard Jeremy Lin, who finished with 28 poin


NBA - Wizards shock struggling Clippers, 98-90
Tue, 05 Feb 2013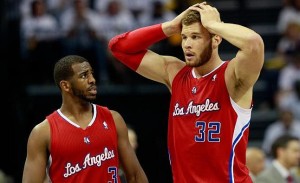 SAN FRANCISCO -- The Washington Wizards scored a huge upset Monday night when they defeated the road-weary Los Angeles Clippers, 98-90, at the Verizon Center in Washington D.C. Martell Webster led the 12-35 Wizards with 2


NBA -- Curry returns, Warriors bully Suns, 113-93
Sun, 03 Feb 2013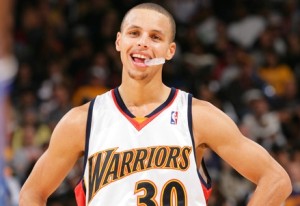 SAN FRANCISCO -- Sidelined by two games with an ankle injury, sweet-shooting Stephen Curry returned to action on Saturday night and did what he does best -- score a lot. Sinking 11 of 20 field goals, including 6-for-10


NBA -- Clippers start 8-game road trip on a high note
Fri, 01 Feb 2013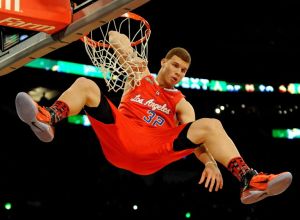 SAN FRANCISCO -- All-Star Blake Griffin finished with 26 points and 13 rebounds as the Los Angeles Clippers pounded a hard-earned 96-90 victory over the Minnesota Timberwolves Wednesday night at the Target Center in Mi


NBA -- Slumping Lakers dump Jazz, 102-84
Sun, 27 Jan 2013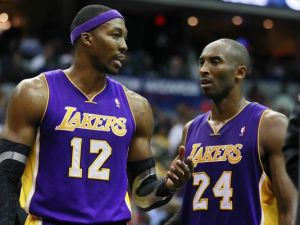 SAN FRANCISCO -- The Los Angeles Lakers used an unlikely weapon to get out a bitter slump, a consistent passing attack that produced 26 assists. It was more than enough to beat the visiting Utah Jazz Friday night at the Stap


NBA -- Bolt of Durant's thunder downs Clippers, 109-97
Thu, 24 Jan 2013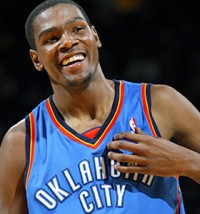 SAN FRANCISCO -- Kevin Durant sank 5-of-6 triples for 32 points and the Oklahoma City Thunder easily handled the Los Angeles Clippers, 109-97, Tuesday night at the Staples Center. With the unexpectedly easy romp, the Thunde


NBA -- King James makes history, Heat top Warriors 92-75 (Photos)
Thu, 17 Jan 2013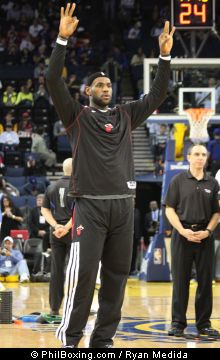 Oracle Arena, Oakland -- A deflated and undersized Golden State Warriors (23-14 ) were overmatched by the defending champions Miami Heat Wednesday night at the Oracle Arena in Oakland, California. Lebron James (28 years, 17


NBA - Nuggets rally late, beat Warriors
Tue, 15 Jan 2013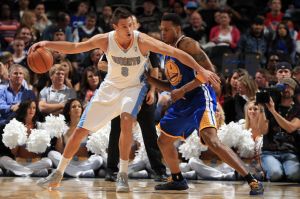 SAN FRANCISCO -- Down eight entering the fourth quarter, the Denver Nuggets dumped 37 points in the final 12 minutes to breeze past the Golden State Warriors, 116-105, Sunday night at the Pepsi Center in Denver.


NBA -- Warriors look to rebound vs Blazers today
Sat, 12 Jan 2013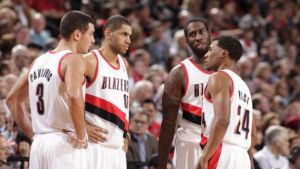 SAN FRANCISCO -- Tripped by the Memphis Grizzlies 94-87 at home last Wednesday night, the Golden State Warriors hope to return to their winning ways when they host the streaking Portland TrailBlazers today at the Oracle Arena


NBA -- Nash joins 10,000 assists club
Wed, 09 Jan 2013
SAN FRANCISCO -- Two-time former MVP Steve Nash became only the fifth player in NBA history to notch 10,000 assists. The 38-year old point guard achieved the milestone Tuesday night at the Toyota Center in Houston where he threw ten assists that pushed his career total to 10,005. The feat puts