There are 116 articles attributed to this author.
Displaying articles 91 to 100.
NBA -- A Kobe moment for PhilBoxing
Mon, 07 Jan 2013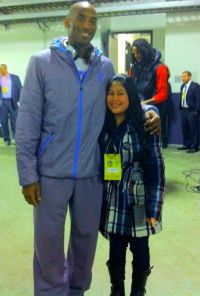 SAN FRANCISCO -- At age 34 and plowing through his 17th NBA season, Kobe Bryant is supposed to be slowing down as he approaches the twilight of his brilliant career. But slowing down is exactly what Kobe is not doing. Qui


NBA-- Warriors blast Clippers, 115-94
Fri, 04 Jan 2013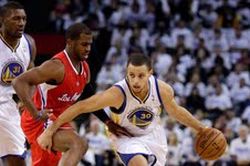 SAN FRANCISCO -- In a match-up between two high-scoring, fast-running Western Conference teams, the Golden State Warriors bested the Los Angeles Clippers, 115-94 Wednesday night at the Oracle Arena in Oakland.


NBA -- Golden State Warriors Cruise Past Boston Celtics, 101 - 83
Sun, 30 Dec 2012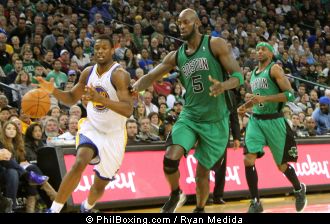 Oracle Arena, Oakland, Calif -- The Boston Celtics (14-15) certainly didn't play its best basketball Saturday, but even if it did, it would have been difficult to overcome this Golden State Warriors team. The Warr


NBA -- GSW off to their best start since '91-92 season
Fri, 28 Dec 2012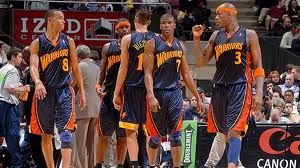 SAN FRANCISCO -- After last season's disappointing 23-43 finish, the Golden State Warriors were optimistic that they would make strides and compete in the talent-loaded Western Conference. But 29 games into this season, no


NBA -- Warriors lose overtime thriller to visiting Lakers
Sun, 23 Dec 2012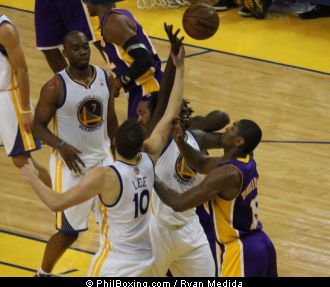 Oracle Arena, Oakland CA -- A classic division match-up ended in disappointing fashion for the home team, as the Golden State Warriors fell short in a high energy thriller at Oracle Arena. Los Angeles Lakers beat


NBA -- Quite possibly, a merry Lakers Christmas
Sat, 22 Dec 2012
SAN FRANCISCO -- To say that the Los Angeles Lakers have had a challenging season would be a gross understatement. The purple-and-gold franchise has been plagued by injuries and uneven play that led to multiple, embarassing losing streaks. Despite all those heartaches, though, Lakers fans migh


NBA -- Lakers escape Bobcats' bite, 101-100
Thu, 20 Dec 2012
SAN FRANCISCO -- In a thrilling game of back and forth, the Los Angeles Lakers came back from 18 points down to narrowly escape a 101-100 decision over the never-say-die Charlotte Bobcats Tuesday night at the Staples Center in L.A. Trailing 40-29 midway through the second quarter, the Bobcats


NBA -- L.A. Clippers make it ten in a row
Wed, 19 Dec 2012
SAN FRANCISCO -- The streaking L.A. Clippers extended their win-streak to ten games Monday night when they beat the Detroit Pistons, 88-76, at the Palace of Auburn Hills, Michigan. After a close first half where they clung to a slim 42-40 edge, the Clippers dropped 12 unanswered points to surg


NBA -- Orlando spoils GSW's run
Sun, 16 Dec 2012
SAN FRANCISCO -- The Orlando Magic continues to be a thorn on the Golden State Warriors' side. Gunning for their franchise-setting record of six consecutive road wins on a seven-game Eastern Conference trip, the Warriors fell to the Magic on Friday night, 99-85, at the Amway Center in Orlando.


NBA -- Warriors tame Bobcats, win four straight
Tue, 11 Dec 2012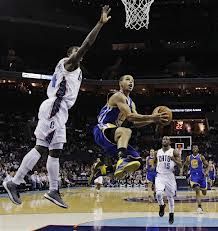 SAN FRANCISCO --- The Golden State Warriors exploded with 38 points in the first quarter and cruised to a 104-96 win over the Charlotte Bobcats Monday night at the Time Warner Cable Arena in Charlotte, North Carolina.