There are 389 articles attributed to this author.
Displaying articles 61 to 70.
Ancajas not resting on laurels
26 Sep 2018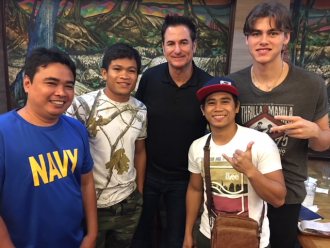 IBF superflyweight champion Jerwin Ancajas is making hay while the sun shines and why not? He's young, extremely talented and eager to make life better for his growing family. Since wresting the IBF crown from McJoe Arroy


Ancajas hungrier than ever
25 Sep 2018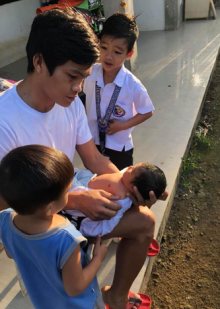 IBF superflyweight champion Jerwin Ancajas of Panabo, Davao del Norte, is now down to 119 pounds, only four over the limit, and shouldn't find it difficult to scale 115 or less at the weigh-in the day before making his six


It's Mayweather's call
21 Sep 2018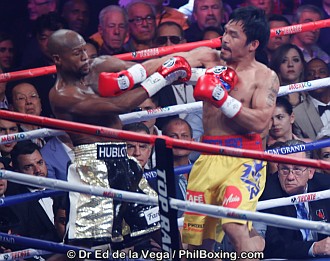 Floyd Mayweather may have beaten Sen. Manny Pacquiao on points in Las Vegas in May 2015 but he'll never live down the fact that in boxing history, the Filipino holds the record of winning eight world titles in eight different


Donaire, Magsayo join forces
20 Sep 2018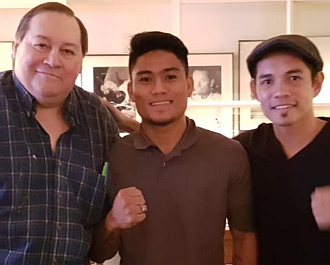 Former IBF/IBO flyweight, interim WBA superflyweight, WBC bantamweight, IBF/WBO superbantamweight and WBA featherweight champion Nonito Donaire, Jr. is now training with WBO/WBC No. 1 featherweight Mark Magsayo in Las Ve


Ancajas fights in Warriors' home
19 Sep 2018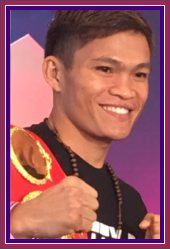 IBF superflyweight champion Jerwin Ancajas cheered for the Cleveland Cavaliers when they battled the Golden State Warriors in the NBA Finals last June but with LeBron James moving to the Los Angeles Lakers and his sixth title defen


Mayweather to un-retire for Manny
16 Sep 2018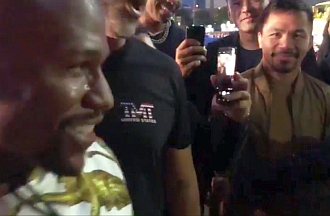 It was a chance encounter that WBA welterweight champion Sen. Manny Pacquiao and undefeated Floyd Mayweather, Jr. turned into an unexpected media event to announce intent to do their much-awaited rematch in December.


Khan's father, uncle in secret Manila meeting
15 Sep 2018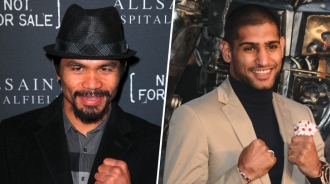 Three weeks before Top Rank CEO Bob Arum and stepson Todd DuBoef flew in from the US to meet WBA welterweight champion Manny Pacquiao for a few hours in General Santos City early last month, a two-man delegation from the UK was


Nietes falls a minute short to win
15 Sep 2018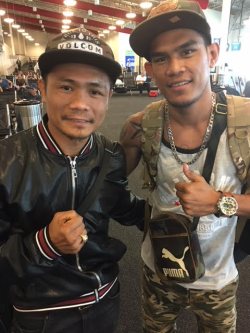 LOS ANGELES. Former three-time world champion Donnie Nietes and Aston Palicte were on the same Philippine Airlines flight that left here Tuesday for home, both virtually unmarked after they battled to a split 12-r


Black eye for boxing
02 Sep 2018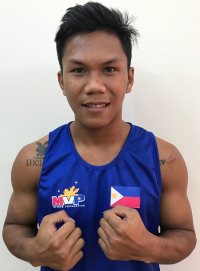 Felix Eumir Marcial. Controversial decisions that smack of partiality and even corruption continue to taint AIBA-sanctioned competitions, putting in jeopardy the future of boxing as an Olympic sport. There is a growing upro


Going for gold
31 Aug 2018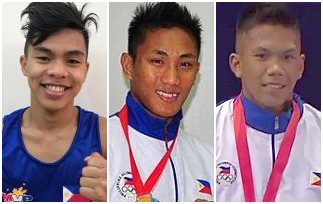 L-R: Paalam, Ladon and Marcial. In a remarkable turnaround, the Philippine boxing team of six men and two women has suddenly come alive from suffering a succession of early setbacks to advance three fighters to t