There are 2,531 articles attributed to this author.
Displaying articles 141 to 150.
Pinoy champs collide to unify titles
Mon, 21 Jun 2021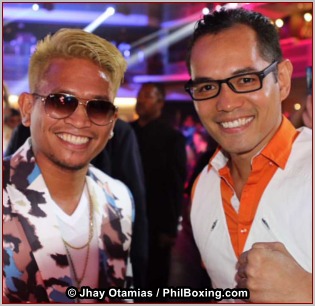 History will be made when two reigning Filipino world champions clash to unify the WBC and WBO bantamweight titles at the Dignity Health Sports Park in Carson City, Los Angeles County, on Aug. 14 with the winner to ba


Dasmariñas ready to let fists fly
Sat, 19 Jun 2021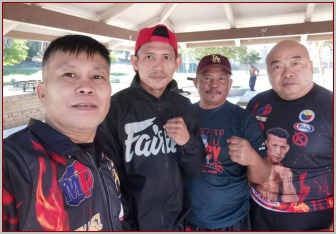 The odds are overwhelmingly against Filipino challenger Michael Dasmariñas dethroning super WBA/IBF bantamweight champion Naoya Inoue in their scheduled 12-round double title fight at the Virgin Hotels Las Vegas tonight (tom


Roach's last victim was Pinoy
Thu, 03 Jun 2021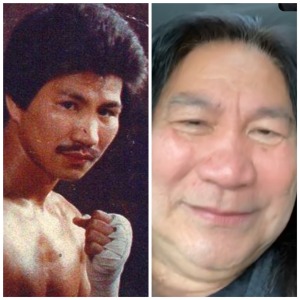 Arrozal, then and now. Believe it or not, the coach, who has brought several Filipino boxers, including super WBA welterweight champion Manny Pacquiao, to world acclaim, was once a fighter himself and his last victim in the


Nothing personal, says Donaire
Tue, 01 Jun 2021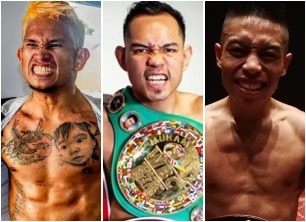 L-R: Casimero, Donaire and Gaballo. Newly-crowed WBC bantamweight champion Nonito Donaire, Jr. said yesterday he prefers not to fight a fellow Filipino, referring to WBO titleholder JohnRiel Casimero, in his dr


Donaire back with a bang
Mon, 31 May 2021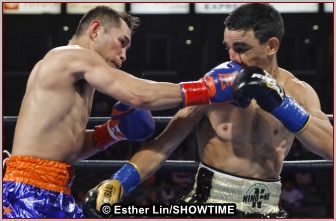 It didn't take long for Nonito Donaire, Jr. to figure out how to break down defending WBC bantamweight champion Nordine Oubaali's defense and when the Filipino Flash saw the light, the end came like a lightning bolt.


Donaire to unravel new tricks
Sun, 30 May 2021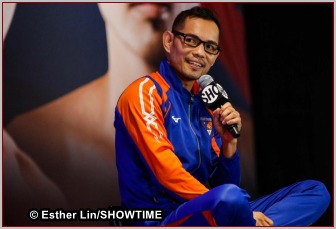 Nonito Donaire, Jr. wouldn't reveal what he has in store for defending WBC bantamweight champion Nordine Oubaali of France when they clash at the Dignity Health Sports Park in Carson City, near Los Angeles, this morning (Manil


Why doubt the authority himself?
Fri, 28 May 2021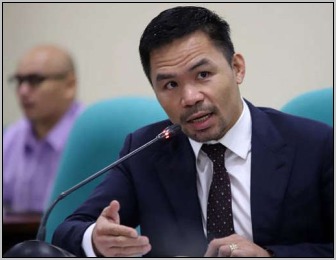 Manny Pacquiao is in a unique position as a reigning world boxing champion and a Senator. A few years ago, he came up with a proposal in the Senate to establish a Philippine Boxing Commission later expanded to include other combat


Why is Spence called the Truth?
Thu, 27 May 2021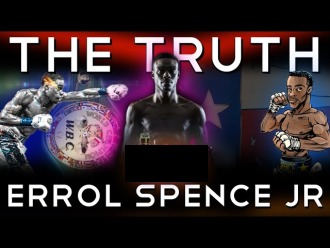 The man whom super WBA welterweight champion Sen. Manny Pacquiao will face in Las Vegas on Aug. 21 is called the Truth. Why isn't exactly clear. In the American Old West, Chief Sitting Bull would've accused IBF/WBC ruler


All about timing
Wed, 26 May 2021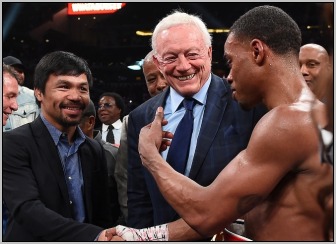 The news that super WBA welterweight champion-in-recess Sen. Manny Pacquiao would fight WBC/IBF ruler Errol Spence in Las Vegas on Aug. 21 came out of nowhere when it was announced early Saturday morning. Just a


Manny says 'I'm stronger, faster'
Sun, 23 May 2021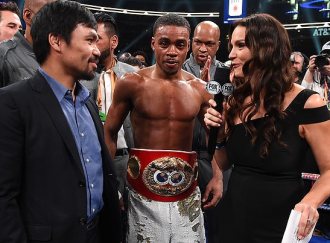 It was early yesterday morning, at about 5:30 Manila time, when Sen. Manny Pacquiao declared he's stronger and faster than WBC/IBF welterweight champion Errol Spence in an overseas phone conversation with write