There are 2,282 articles attributed to this author.
Displaying articles 541 to 550.
Last two standing
Tue, 02 Jan 2018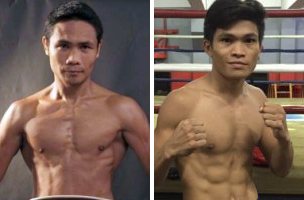 After Milan Melindo lost the IBF lightflyweight crown to WBA champion Ryoichi Taguchi in a 108-pound unification duel in Tokyo last Sunday, the Philippines is down to only two world titlists as the curtains fell on 2017. I


Big plans ahead for Milan
Sun, 31 Dec 2017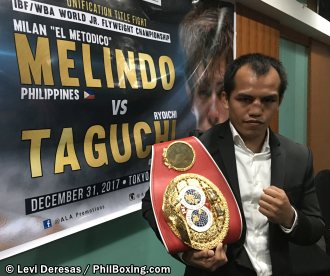 IBF lightflyweight champion Milan Melindo isn?t looking beyond WBA counterpart Ryoichi Taguchi but assuming the Cagayan de Oro fighter prevails in their unification title bout in Tokyo tonight, his manager Michael


More Pinoys in world ratings
Sat, 30 Dec 2017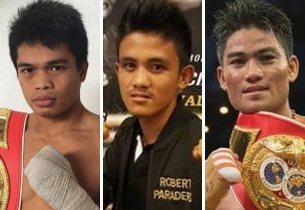 At the end of last year, there were 32 Filipino fighters in the top 10 ratings of the five top professional boxing bodies, namely the World Boxing Council (WBC), World Boxing Association (WBA), IBF (International Box


Manny delivers in Senate, too
Tue, 26 Dec 2017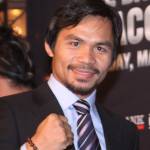 It?s not easy juggling roles as a Senator and professional boxer but somehow, Manny Pacquiao has come across as a proficient time manager in both capacities. Since his election to a first term as Congres


Gerry cautions Manny about Horn
Sat, 23 Dec 2017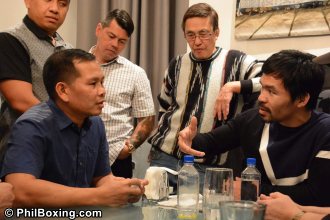 Former two-time world boxing champion Gerry Pe?alosa said yesterday he wasn?t impressed by WBO welterweight titlist Jeff Horn?s recent 11th round stoppage of British challenger Gary Corcoran in Brisbane but warned Manny Pac


The greatest boxer ever
Fri, 22 Dec 2017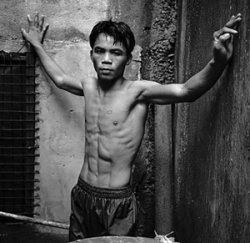 Two-time world boxing champion Gerry Penalosa insists he?s not biased but from his objective point of view, Manny Pacquiao is the greatest fighter who ever lived. ?It?s not because Manny?s a friend and I?m Filipino,? says Pen


Ancajas to make US debut
Mon, 18 Dec 2017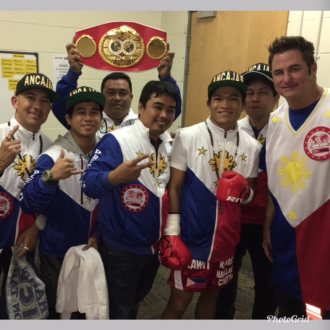 IBF superflyweight champion Jerwin Ancajas will mark his US debut in a voluntary title defense against Mexican No. 9 contender Israel Gonzalez at the Bank of America Center in Corpus Christi, Texas, on Feb. 3.


Destined for greater things
Sun, 17 Dec 2017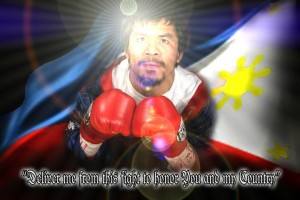 Manny Pacquiao turns 39 today and for a man his age, he has accomplished so much that you?d probably think there?s little else left to do in his life. But Pacquiao is destined for greater things. He hasn?t hung up his g


Donaire calls out ?The Jackal?
Fri, 01 Dec 2017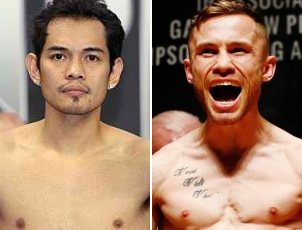 Former IBF/IBO flyweight, interim WBA superflyweight, WBC/WBO bantamweight, IBF/WBO superbantamweight and WBA featherweight champion Nonito Donaire, Jr. said yesterday he?s ready to fight former IBF/WBA superbantamweigh


China opens door for Manny
Sun, 26 Nov 2017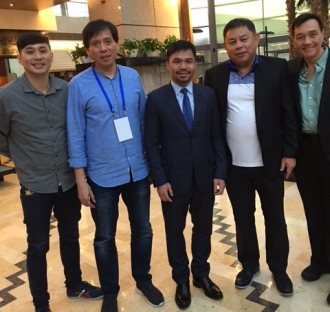 Although Sen. Manny Pacquiao hasn?t fought since losing the WBO welterweight crown to Jeff Horn in Brisbane last July, it doesn?t look like his boxing career is over. The clamor for Pacquiao to return to the ring even as he turn