There are 1,531 articles attributed to this author.
Displaying articles 1471 to 1480.
Will Tanamor Win the Gold for RP?
Sat, 19 Jul 2008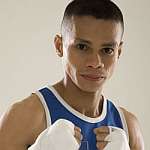 Harry Tanamor is the Philippines' lone boxing entry at the 2008 Beijing Olympics. He vowed to give his best to become the first Filipino Olympic gold medalist since the country first joined the world?s biggest sports gathe


I LOST A ?SON? (CONCLUSION)
Tue, 12 Feb 2008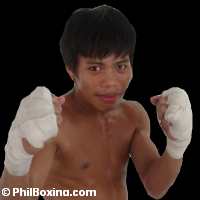 MAASIN CITY, SOUTHERN LEYTE - I always regard our boxers as my adopted sons and Alex Aroy has been a pet since he brought honor and glory not only to the city but as well as to the country. Whenever he was in Maasin, he never fa


I LOST A ?SON? (PART II)
Mon, 11 Feb 2008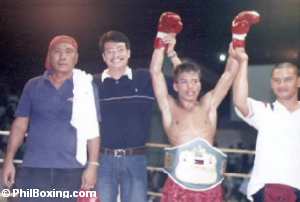 MAASIN CITY, SOUTHERN LEYTE ? I received an early cellular phone call on February 5, 2008 from Rex ?Wakee? Salud matchmaker Willie Flores breaking the news about the death of our local boxing hero Alex Aroy. Willie was in t


I LOST A ?SON? (PART I)
Sun, 10 Feb 2008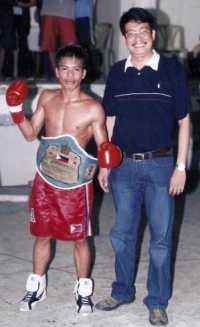 MAASIN CITY, SOUTEHRN LEYTE - It was a bout considered by many here as conceded in favor of our local hometown boxing hero Alex Aroy. For during the first encounter with Arnel Tadena last Maasin fiesta vesper day on August 14, 20


AROY-TADENA REMATCH SET
Wed, 30 Jan 2008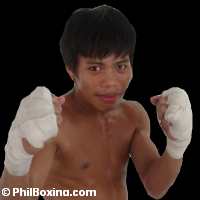 Alex Aroy. After two unsuccessful South African quests, Maasin Bomber Alex Aroy will face Arnel Tadena of Candijay, Bohol in a rematch in Villaba, Leyte. Dubbed as ?Bahog-bahog in Villaba,? the two warriors will face each


GORRES, IBF #6, RING #9 vs DARCHINYAN, IBF #5, RING #10
Mon, 28 Jan 2008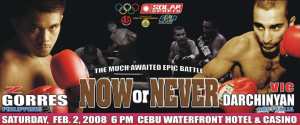 It's "Now or Never." It is the much-awaited comeback fight of Z ?The Dream" Gorres against Australia-based Armenian Vakhtang ?Vic? Darchinyan for the IBF super flyweight eliminator at the classy Waterfront Hotel Grand Ballroom on


MUCH NATIONAL PRIDE AT STAKE IN PACQUIAO-MARQUEZ II
Wed, 23 Jan 2008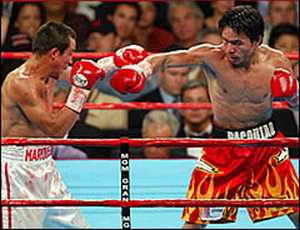 ?After four years of waiting for this fight, it?s finally happening,? declared Jaime Quintana, advisor to Juan Manuel Marquez, Manny Pacquiao?s remaining arch-rival from Mexico. ?Marquez is the last Mexican standing,? said p


JONES WINS OVER TRINIDAD IN A BATTLE OF AGING VETERANS
Mon, 21 Jan 2008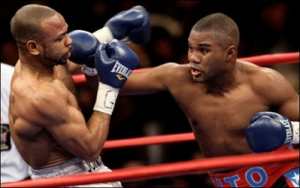 Eight-time world champion Roy Jones Jr. won the clash of the fading veterans at the Madison Square Garden yesterday in a non-title fight, beating Felix ?Tito? Trinidad with a unanimous decision. Jones knocked Trinidad down in


EDWIN VALERO, THE OTHER ?DINAMITA?
Sun, 13 Jan 2008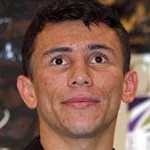 Juan Manuel ?Dinamita? Marquez will be facing Manny Pacquiao this coming March 15. But another boxer a.k.a. ?Dinamita? is luring in the sidelines to challenge PacMan. He is the undefeated Edwin Valero. His professional boxing


PACQUIAO-MARQUEZ II: THE RING MAGAZINE CHAMPIONSHIP
Fri, 11 Jan 2008


The Ring Magazine superfeatherweight title is at stake. It is vacant and the winner will be crowned the best in the division. It will erase all doubts as to who won their first May 8, 2004 controversial fight.