There are 1,531 articles attributed to this author.
Displaying articles 1461 to 1470.
2008 PHILIPPINE BOXING INTERNATIONAL TITLISTS
Thu, 01 Jan 2009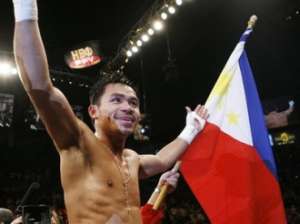 The year that passed was a very fruitful year for Philippine boxing. It was bannered by the three big victories of Manny ?Pacman? Pacquiao. But other boxers also grabbed the limelight by winning some international title


HATTON IS ONE GOOD FIGHTER
Wed, 31 Dec 2008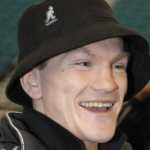 Richard "Ricky" Hatton is groomed to be Manny Pacquiao?s next foe. There was no formal signing of contracts yet but negotiations are underway. But we need to know more about the British boxing idol. More commonly known as "


PACQUIAO IS STILL NO. 1 POUND-FOR-POUND
Fri, 12 Dec 2008
The latest Ring Magazine rankings dated December 7, 2008, a day after the Dream Match, has indicated that Manny Pacquiao remains the world?s number one fighter pound-for-pound. He was already on the list for 262 weeks now, more than any other boxer in the top ten rankings. At no.2 was the cont


MEPRANUM DESERVES THE ACCOLADE TOO
Thu, 11 Dec 2008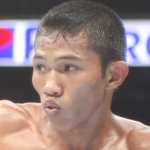 Lost in the hysteria of a Manny Pacquiao Dream Match victory over Oscar de la Hoya was the marvelous triumph of Maasim, Sarangani boxer Richie Mepranum. Still jittery from jetlag because he arrived in Las Vegas after a 13-hou


THE BOXING WORLD NEEDS MANNY
Wed, 10 Dec 2008
It was the defeat of the most influential man in the boxing world, Golden Boy Oscar de la Hoya. The Dream Match apparently proved to be Oscar?s swan song as Manny Pacquiao cemented his claim as the number one pound-for-pound boxer in the whole humanity. The world?s biggest fight of the year also


MAASIN CITY?S GOLDEN BOY WINS PBF TITLE
Sat, 22 Nov 2008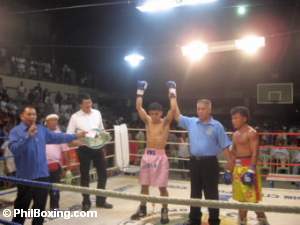 MAASIN CITY, SOUTHERN LEYTE - It was the first professional fight in Maasin City since the untimely death of local boxing hero Alex Aroy. And a new hero emerged from this city in the person of Adonis Aguelo who snatched the Phil


PBF CHAMPIONSHIP IN MAASIN CITY TODAY
Thu, 20 Nov 2008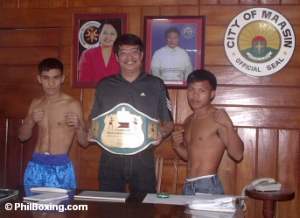 The annual birthday celebration of Southern Leyte Gov. Damian G. Mercado will again be highlighted with a professional boxing card on November 20, 2008 at the Maasin City Gymnasium. Gov. Mercado was the former city mayor o


THE DREAM MATCH: CAN PACQUIAO DO A DURAN?
Tue, 14 Oct 2008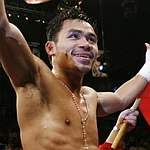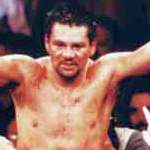 Several months ago, the Oscar De La Hoya-Manny Pacquiao fight seemed impossible. De la Hoya has not fought in the 135-pound category for more than 12 years. And


GOLDEN BOY?S OLYMPIC GOLDEN MOMENT
Fri, 26 Sep 2008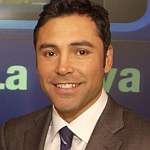 ?The most important thing I?ve done in my life was winning the Olympic gold medal for my mother. Every time I won, it was like telling my mom, ?Here is another one for you.? She was my motivation, my biggest fan,? recalled Oscar de


THE GOLDEN BOY PERSONAL
Wed, 24 Sep 2008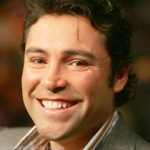 Oscar De La Hoya, the most influential person in the boxing world today, hails from a family of boxers. His grandfather Vicente, father Joel Sr., and brother Joel Jr. were all boxers, but it was Oscar?s career which soared high to