There are 694 articles attributed to this author.
Displaying articles 281 to 290.
NBA All-Star Weekend - Pinoy cager sizzles in Special Olympics Game
Mon, 17 Feb 2014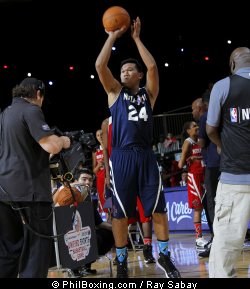 NEW ORLEANS -- A Flipino was chosen to take part in an NBA Cares event dubbed as the Special Olympics Unified Sports Basketball here at the Jam Sessions' Sprint Arena. Ronald Macaspac, a 6-foot-3 Ilocano, did not d


NBA All-Star Weekend -- Belinelli is 3-point king
Sun, 16 Feb 2014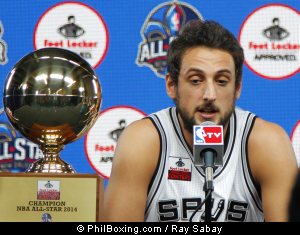 NEW ORLEANS -- Marco Belinelli of the San Antonio Spurs is the new 3-point king of the NBA. By scoring 24 points in a tie-breaking final round, besting Washington Wizard Bradley Beal, the 27-year old Belinelli becam


NBA All-Star Weekend -- West, East squads run full practice
Sun, 16 Feb 2014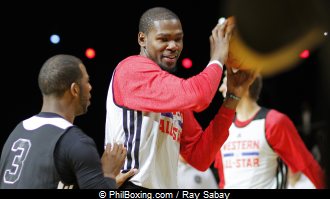 NEW ORLEANS -- As tip off nears for tomorrow's 2014 All-Star Weekend, the superstars from both conferences held a public scrimmage Saturday morning at the Sprint Arena nestled inside the Ernest N. Morial Convention Cente


NBA -- Raptors take a bite out of the Pelicans, 108-101
Wed, 12 Feb 2014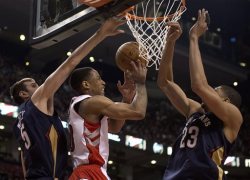 CHICAGO -- Toronto broke a close game wide open with a 15-3 fourth quarter run and the Raptors went on to dispose the New Orleans Hornets, 108-101, Monday night at the Air Canada Air Centre. With still 6:35 left t


NBA -- Thunder's Durant roars 41 against Knicks
Mon, 10 Feb 2014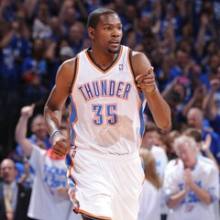 CHICAGO -- It was a simple case of too much Kevin Durant. The NBA's leading scorer poured 41 points Sunday afternoon and the hos Oklahoma City Thunder held off the visiting New York Knicks, 112-100, at the Che


NBA -- Undermanned Spurs fall in Brooklyn
Sat, 08 Feb 2014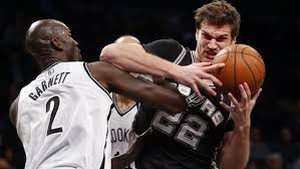 CHICAGO -- Playing minus five of their key players, the San Antonio Spurs put a gallant stand Thursday night when their nine-game Rodeo Trip continued at the Barclays Center in Brooklyn. But when the going got tough, th


NBA -- Rockets bump streak to four win over Suns
Thu, 06 Feb 2014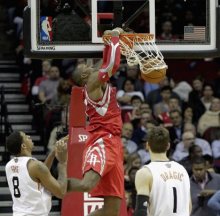 CHICAGO -- Dwight Howard showed the might that made him a prized free agent catch this past summer. The 6-foot-11, 265-pound center scored 34 points and grabbed 14 rebounds to lead the Houston Rockets to a 122-108 vic


NBA -- Kings rough up Bulls by 29
Wed, 05 Feb 2014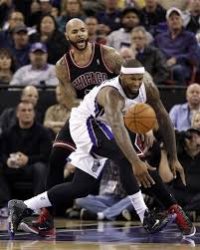 CHICAGO -- Bringing a knife to a gun fight is never a good idea. But that seemed to be the case Monday night at the Sleep Train Arena in Sacramento where the Chicago Bulls got a 99-70 beating at the hands of the Kings.


NBA -- Rondo helps Celtics hold off Magic, 96-89
Tue, 04 Feb 2014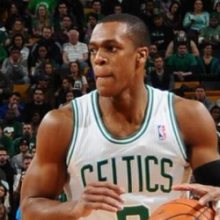 CHICAGO -- In his best game since returning from a torn ACL, point guard Rajon Rajon logged 19 points and 10 assists, both season highs, to lift the Boston Celtics past the Orlando Magic, 96-89, on Super Bowl Sunday. Jared Sulli


BA -- Aldridge scores 44 as Blazers down Nuggets, 110-105
Sat, 25 Jan 2014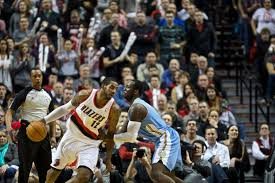 CHICAGO -- Left out as a starter in this coming All-Star Game, power forward LaMarcus Aldridge exploded for 44 points Thursday night to lead the Portland Trail Blazers to a 110-105 victory over the Denver Nuggets at the Mod