There are 694 articles attributed to this author.
Displaying articles 111 to 120.
NBA -- Cavs rock Spurs in battle of giants
Sun, 31 Jan 2016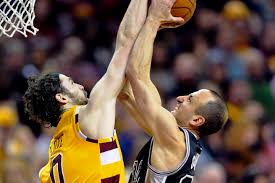 CHICAGO -- Though universally acknowledged as the team to beat in the Eastern Conference this season, the Cleveland Cavaliers has had trouble measuring up against the best in the NBA. Entering Saturday night's tiff at


NBA -- Warriors KO Spurs, 120-90
Wed, 27 Jan 2016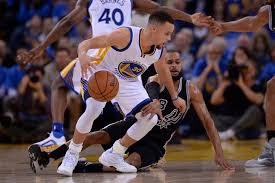 CHICAGO -- The titanic showdown between two of the best teams in the NBA this season turned out to be a dud, thanks to reigning MVP Stephen Curry, who erupted for 37 points. In yet another sizzling display of markmansh


NBA -- Dislocated shoulder ends Noah's season
Sun, 17 Jan 2016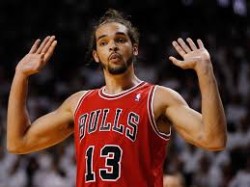 CHICAGO -- Joakim Noah's run with the Bulls may have ended Saturday night when the team announced that the 6-foot-11 center has a dislocated shoulder that would require surgery and would sideline him for four to six months. Noah sustai


NBA -- Knicks overpower Bucks, 100-88
Tue, 12 Jan 2016
CHICAGO - Before a thick crowd of 19,812 fans at the fabulous Madison Square Garden on Sunday night, the New York Knicks showed the might that belied their losing record nearly halfway through the 2015-16 NBA season. Carmelo Anthony, an 8-time All-Star and the 2013 scoring champion, flirted with


NBA -- Hawks prey on slow starting Bulls, 120-105
Sun, 10 Jan 2016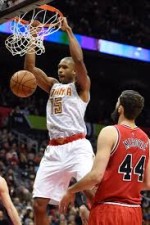 CHICAGO -- Before the Bulls knew what hit them, the Atlanta Hawks had already built a comfortable 49-30 cushion with still 7:05 left in the second quarter. And while the hottest team in the Eastern Conference entering S


NBA -- Clips spank Blazers, rise to 4th place in the West
Fri, 08 Jan 2016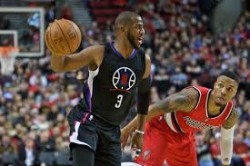 CHICAGO -- With their star Blake Griffin sitting out a stretch of games with a partially torn left quad, the Los Angeles Clippers are taking care of business just fine. All-Star point guard Chris Paul tallied 21 poin


NBA -- Avenging Spurs bury Rockets, 121-103
Sun, 03 Jan 2016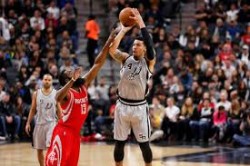 CHICAGO -- The San Antonio Spurs dialed in 13 threes from long distance and rung the Houston Rockets' bell, 121-103, on Sunday night at the AT&T Center. Danny Green went 6-of-9 from 3-point range to finish with 18 point


NBA -- Curry-less Warriors handle Rockets, 114-110
Sat, 02 Jan 2016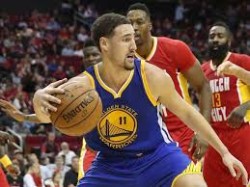 CHICAGO -- Even without reigning MVP Steph Curry, the Golden State Warriors had more than enough weapons to dispose the sliding Houston Rockets, 114-110, Thursday night at the Toyota Center. Klay Thompson, the othe


NBA -- Blake Griffin out at least 2 weeks with quad injury
Sun, 27 Dec 2015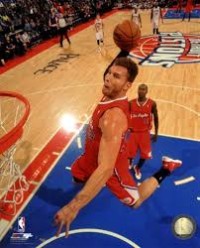 CHICAGO -- The Los Angeles Clippers, in an emailed press release, announced on Saturday that Blake Griffin has a partially torn left quad tendon and will be sidelined for at least two weeks. The news is a big blow to the Clip


NBA -- Sixers eclipse Suns in rare road win
Sun, 27 Dec 2015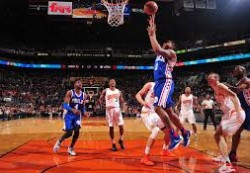 CHICAGO -- The last time the Philadelphia 76ers won on the road was March 29 this year, a brutal stretch the covers 23 games including 18 straight this season. But like all streaks, good or bad, this too came to pass.