There are 510 articles attributed to this author.
Displaying articles 161 to 170.
Chess World Cup day 1: Wesley So delivers; Oliver Barbosa and Mark Paragua fall
12 Aug 2013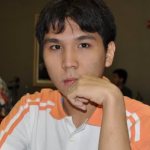 Grandmaster Wesley So (ELO 2710) of the Philippines started his bid on a bright note in Day 1 of the 2013 World Chess Cup in Tromso, Norway on Sunday. So, the 33th seed, checkmated GM Alexander Ipatov of Turkey (ELO 2584) a


FILIPINO POOL SHARKS VIE FOR ALL JAPAN CHAMPIONSHIP
12 Aug 2013
POOL sharks coming from around the world will be vying for prestige and the coveted crown when the 46th All Japan Championship gets underway on November 12-18 at the Hotel New Archaic Hall in Amagasaki-shi, Hyogo, Japan. As expected, Filipino Billiards masters Efren "Bata" Reyes, Francisco "Djang


Malaysia chess: Six Filipino woodpushers share top spot
11 Aug 2013
Filipino Grandmaster John Paul Gomez, International Master Oliver Dimakiling, Fide Masters Roderick Nava and Randy Segarra, National Masters Ali Branzuela and Roel Abelgas posted their second straight wins and shared the lead in the 10th IGB Dato Arthur Tan International Open Chess Championship 2013


RAMON 'MAESTRO MONCHING' MISTICA TOPS CALIFORNIA 9-BALL
11 Aug 2013
US-based Filipino Ramon "Maestro Monching" Mistica continues his winning ways in the California Billiards Tournament. Banking on his experience and international exposure, Mistica added the Pallacade 9-Ball Tilt to his growing list of billiards honors by edging American Terry White, 7-6, Saturda


Norway Chess: All eyes on So, Barbosa, Paragua in World Cup
08 Aug 2013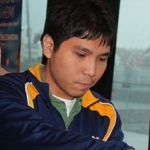 So. MANILA, Philippines --FILIPINO Grandmasters Wesley So, Oliver Barbosa and Mark Paragua will be under the microscope when they play against their foreign counterparts in the 2013 World Chess Cup which takes place on Aug.


Pinoy National Master Robert Arellano tops Qatar rapid chess tilt
07 Aug 2013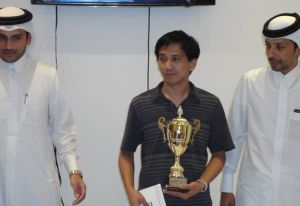 QATAR-based Filipino Robert Arellano carved his name in history books after topping the Ramadan Rapid Open Chess Tournament 2013 last July 13 to 21 at the Girls Chess Club Abu Hamour in Doha, Qatar. The former stal


Team Philippines ready for 1st Hongkong Open Memory Championships
04 Aug 2013
TEAM PHILIPPINES will bring its act to Hongkong as it competes in the 1st Hongkong Open Memory Championships on September 28 and 29, 2013 in Hongkong. Members of the team are led by 2013 Philippine Memory Open over-all champion Johann Randall P. Abrina, runner-up Mary Sharmaine Deldio Dianquinay


Biado settles for 2nd place in US Open 8-Ball Championship
29 Jul 2013
Filipino Carlo "The Black Tiger" Biado yielded to eventual champion American Shane Van Boening, 13-11, in the finals of this year's US Open 8-Ball Championship held at the Rio Hotel and Casino in Las Vegas, Nevada, yesterday. The Bugsy International Promotions ace Biado, who was the winner of the


NATIONAL OPEN CHESS SEMIS GETS UNDERWAY AT PONCIANO BERNARDO ELEMENTARY SCHOOL IN CUBAO
23 Jul 2013
The semifinal round of the 2013 National Open chess championship gets underway on Saturday, July 27, 2013. The 9-round Swiss system competition, divided into men and women's divisions organized by the National Chess Federation of the Philippines (NCFP) headed by it's Chairman/President Prospero "


Orcollo wins US Open One Pocket title
23 Jul 2013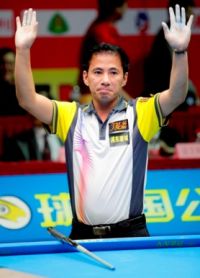 The Philippines' Dennis "Robocop" Orcollo is once again at the top of his game after winning the US Open One Pocket Championship 2013 at the Rio All-Suite Hotel and Casino in Las Vegas, Monday Manila Time (Sunday