There are 721 articles attributed to this author.
Displaying articles 231 to 240.
GM JOEY ANTONIO WINS PSC CHESS TOURNEY
20 Mar 2018
GRANDMASTER (GM) Rogelio "Joey" Antonio Jr. pocketed the top honors in the Philippine Sports Commission (PSC) Chess Tournament 2018 held at the Dasma 2 Central Elementary School near in SM Hyper Market Kadiwa in Dasmariñas City, Cavite over the weekend. The 13-time Philippine Open champion Antoni


GM Darwin Laylo to banner 'The Search for the next Wesley So'
18 Mar 2018
GRANDMASTER Darwin Laylo will spearhead a strong local cast clashing in the The Search for the next Wesley So invitational active chess tournament set March 24 to 25, 2018 at the Alphaland Makati Place (2nd Floor) at 7232 Ayala Avenue Corner Malugay Street (near Makati Fire Station) in Makati City.


MICHAEL OCIDO OF NEGROS OCCIDENTAL IS 2018 HANOI CHESS CHAMPION
16 Mar 2018
Final Standings: (Challengers section, nine-round Swiss system tournament) 7.5 points---Michael Ocido (Philippines) 7.0 points---FM Vuong Trung Hieu (Vietnam), Recarte Tiauson (Philippines), FM Nelson Villanueva (Philippines), Nguyen Huynh Tuan Hai (Vietnam), WCM Kylen Joy Mordido (Philippines)


CAPOCYAN SIBLINGS LIFT PH'S; 2018 TEXAS STATE SCHOLASTIC CHAMPIONSHIPS RULER
14 Mar 2018
MANILA, Philippines---The Capocyan siblings, Sam Lander and John Patrick scored contrasting victories to capture the overall championship of the just concluded 2018 Texas State Scholastic Championships (North/Central) was held at the Marriot Westchase Hotel in Houston, Texas last March 9 to 11, 201


Carlo Biado defeats Jundel Mazon in all-Filipino finals, wins 10-ball Jogja Open, pockets $12,000
12 Mar 2018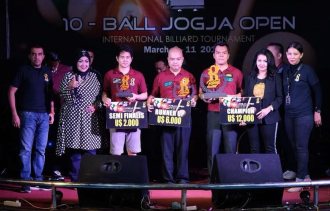 MANILA, Philippines---WITH a grand finale performance that spoke of true greatness and warrior, Carlo Biado capped an amazing week in Indonesia, winning the 10-ball Jogja Open International Billiard Tournament 2018 with a bri


NU rips Adamson, grabs lead in UAAP chess
07 Mar 2018
MANILA, Philippines---Back-to-back champion National University continued its impressive showing to grab solo leadership in the seniors men's division after round 6 in the 80th season of the University Athletic Association of the Philippines (UAAP) chess team championships. National University de


TRISHIA ANN PAEZ WINS 27TH GOLDEN MIND CHESSFEST
05 Mar 2018
STA.ROSA City top player Trishia Ann Paez beat fellow six pointers Lipa City bet Jan Kino Corpuz due to superior tiebreak points to emerge champion in the 27th Golden Mind Kiddies Chess Tournament (Under-14) was held last Sunday, March 4, 2018 at the EBR Building, Tagumpay Canteen, Tagumpay Supermar


FM NELSON VILLANUEVA ON A ROLL, WINS 3RD MALAYSIA CHESS TITLE
05 Mar 2018
Final Standings: (Seven Round Swiss System) 6.0 points---FM Nelson Villanueva (Philippines) 5.5 points---Syamaizar Lup (Malaysia) 5.0 points---Jamaluddin Ahmad Jamal Husni (Malaysia), Jamil Mohd Nor Hafiz (Malaysia), Atan Abd Wahab Saiful Azlan (Malaysia), Rustam Affendi Ahmad Kamal (Malaysia)


GM Joey Antonio spearheads The Search for the next Wesley So entries
04 Mar 2018
13-times Philippine Open champion Grandmaster Rogelio "Joey" Antonio Jr. will be the man to beat in the The Search for the next Wesley So invitational active chess tournament set March 24 to 25, 2018 at the Alphaland Makati Place (2nd Floor) in 7232 Ayala Avenue Corner Malugay Street (near Makati Fi


Biado, Chua head for 10-ball Jogja Open in Indonesia
02 Mar 2018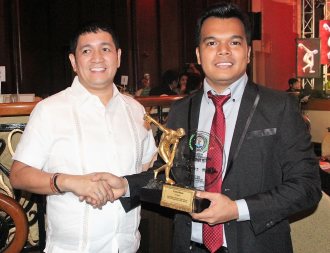 MANILA, Philippines---Filipino pool wizards Carlo Biado and Johann Chua said they are ready and confident for the 10-ball Jogja Open on March 3 to 11, 2018 at the Rama Billiard Jogyakarta in Sewandanan 1, Pakualam Yogyaka