There are 112 articles attributed to this author.
Displaying articles 91 to 100.
NBA -- Warriors lose overtime thriller to visiting Lakers
23 Dec 2012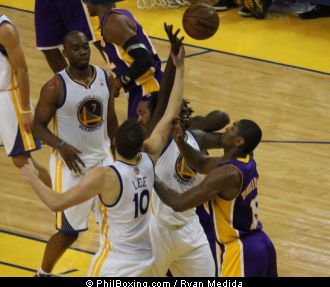 Oracle Arena, Oakland CA -- A classic division match-up ended in disappointing fashion for the home team, as the Golden State Warriors fell short in a high energy thriller at Oracle Arena. Los Angeles Lakers beat


NBA -- Quite possibly, a merry Lakers Christmas
22 Dec 2012
SAN FRANCISCO -- To say that the Los Angeles Lakers have had a challenging season would be a gross understatement. The purple-and-gold franchise has been plagued by injuries and uneven play that led to multiple, embarassing losing streaks. Despite all those heartaches, though, Lakers fans migh


NBA -- Lakers escape Bobcats' bite, 101-100
20 Dec 2012
SAN FRANCISCO -- In a thrilling game of back and forth, the Los Angeles Lakers came back from 18 points down to narrowly escape a 101-100 decision over the never-say-die Charlotte Bobcats Tuesday night at the Staples Center in L.A. Trailing 40-29 midway through the second quarter, the Bobcats


NBA -- L.A. Clippers make it ten in a row
19 Dec 2012
SAN FRANCISCO -- The streaking L.A. Clippers extended their win-streak to ten games Monday night when they beat the Detroit Pistons, 88-76, at the Palace of Auburn Hills, Michigan. After a close first half where they clung to a slim 42-40 edge, the Clippers dropped 12 unanswered points to surg


NBA -- Orlando spoils GSW's run
16 Dec 2012
SAN FRANCISCO -- The Orlando Magic continues to be a thorn on the Golden State Warriors' side. Gunning for their franchise-setting record of six consecutive road wins on a seven-game Eastern Conference trip, the Warriors fell to the Magic on Friday night, 99-85, at the Amway Center in Orlando.


NBA -- Warriors tame Bobcats, win four straight
11 Dec 2012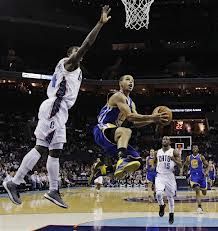 SAN FRANCISCO --- The Golden State Warriors exploded with 38 points in the first quarter and cruised to a 104-96 win over the Charlotte Bobcats Monday night at the Time Warner Cable Arena in Charlotte, North Carolina.


Lakers suffer another costly meltdown
06 Dec 2012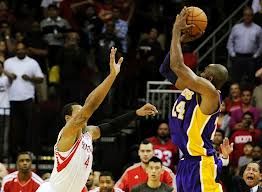 SAN FRANCISCO --- Ahead by 16 points midway through the third quarter and up 92-81 with 7:20 left in the final period, the Los Angeles Lakers appeared well on their way to a solid road victory that would have pushed them


NBA -- A Differrent Buzz Out West; Golden State Warriors Still on Top
02 Dec 2012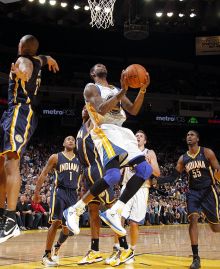 Oracle Arena, Oakland, CA -- Golden State Warriors used a balanced attack against Indiana Pacers to stay on top of the Pacific Division as Clay Thompson, who led the Warriors with 22 points, and Stephen Curry's clutch sh


NBA -- Lakers lose cliffhanger to steady Pacers
29 Nov 2012
SAN FRANCISCO --- The good teams often finish stroong down the stretch. And they make the free throws that matter. The Los Angeles Lakers didn't do both Tuesday night and lost a 79-77 nail-biter to the Indiana Pacers at the Staples Center. Two missed free throws by Metta World Peace wi


NBA -- Lakers, finally, win one on the road
26 Nov 2012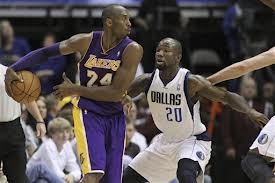 SAN FRANCISCO --- After four previous futile attempts, the Los Angeles Lakers finally won a road game this season last Saturday night, and they did it in grand fashion by blowing away the Dallas Mavericks -- 115-89 -- at the