There are 113 articles attributed to this author.
Displaying articles 51 to 60.
NBA -- Warriors crush Heat behind Curry's 36 points
03 Jan 2014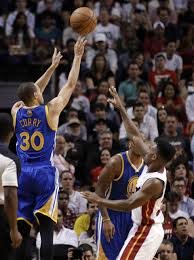 SAN FRANCISCO -- The Golden State Warriors notched their seventh consecutive win on Thursday night by beating the two-time defending champions Miami Heat on the road, 123-114, at the American Airlines Arena. Stephen Curry


NBA -- League-best Blazers edge Clips in OT
27 Dec 2013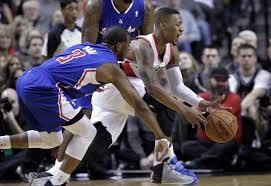 SAN FRANCISCO -- Chris Paul had one of his finest efforts of the season with 34 points, 16 assists and six steals while his sidekick, Blake Griffin, turned in 35 and 11 rebounds. But it still wasn't good enough fo


NBA -- Suns burn Warriors, 106-102
16 Dec 2013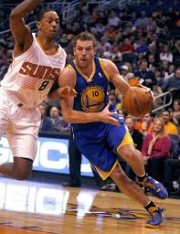 SAN FRANCISCO -- The Phoenix Suns increased their win streak to five games on Sunday by beating the Golden State Warriors, 106-102, at the US Airways Arena in downtown Phoenix. Eric Bledsoe and Goran Dragic combined f


NBA -- Catching up: A cause for Warriors' worry
15 Dec 2013
OAKLAND -- The Warriors fell behind early again in what has become a troubling trend at home floor, the Oracle Arena. With its impressive outside shooting firepower, Golden State has come back from deficits of 27 and 18 points to win its previous two games against Toronto and Dallas, respective


NBA - Aldridge dazzles with 31, Blazers ground Rockets
14 Dec 2013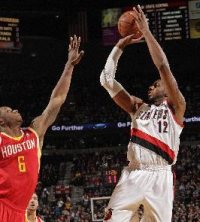 SAN FRANCISCO -- Power forward LaMarcus Aldridge had one of the finest performances in his young career, scoring 31 points and grabbing 25 rebounds to lead the Portland Trail Blazers past the Houston Rockets, 111-104, Th


NBA --Bobcats sting Warriors despite Curry's 43 points
11 Dec 2013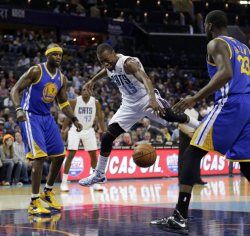 SAN FRANCISCO -- The Charlotte Bobcats survived a 43-point explosion by Stephen Curry and narrowly beat the Golden State Warriors, 115-111, Monday night at the Time Warner Cable Arena. Kemba Walker came to the res


NBA -- Warriors tame Grizzlies behind Thompson's 30 points
09 Dec 2013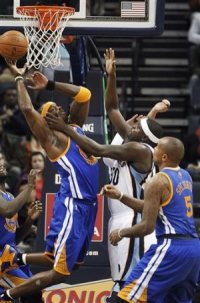 SAN FRANCISCO -- The Golden State Warriors snapped a nine-game losing streak at the FedEx Forum Saturday night. And they did it in grand fashion, scoring a runaway 108-82 victory over the host Memphis Grizzlies.


NBA -- Pacers tune out Jazz, 95-86
06 Dec 2013
SAN FRANCISCO -- The Indiana Pacers improved their league-best record to 17-2 Wednesday night by coming from behind to beat the Utah Jazz, 95-86, at the Energy Solutions Arena. Six Indy players scored in double figures with Paul George leading the way with 19. Lance Stephenson added 15 while


NBA -- Warriors unseat Kings, 115-113
03 Dec 2013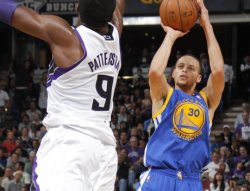 SAN FRANCISCO -- The Golden State Warriors ended a two-game losing streak by winning a 115-113 thriller Sunday afternoon at the Sleep Train Arena in the California state capital of Sacramento. Stephen Curry sizzled


NBA -- Lakers sign Kobe to a 2-year, $48.5 million contract extension
27 Nov 2013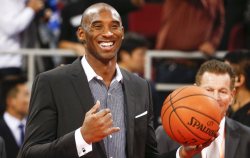 SAN FRANCISCO -- After blowing his Achilles tendon last April, the future of 35-year Kobe Bryant as a fixture of the Los Angeles Lakers appeared seriously in doubt. But all those doubts vanished yesterday when Bryant a