There are 254 articles attributed to this author.
Displaying articles 121 to 130.
LORENZO VILLANUEVA DREAMS OF REBUILDING SHATTERED LIFE
Fri, 22 Apr 2011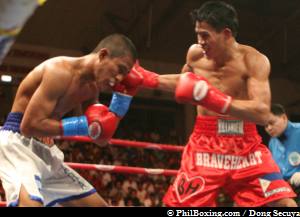 It was the murder of his father when he was 15 years old that shattered his family and led Lorenzo "Thunderbolt" Villanueva to the world of boxing. He was away from home hunting wild birds in Bual Norte, Midsayap,


TOWN OF WARRIORS PRAY FOR THEIR 'LITTLE WARRIOR'
Tue, 19 Apr 2011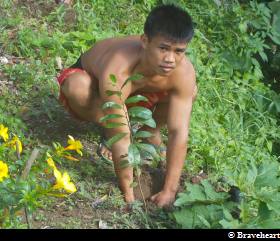 The farming town of Pigcawayan in North Cotabato, which is at the edge of troubled Maguindanao Province in Central Mindanao, has always been known to be a village of fighters who have figured in some of the bloodiest and fi


THE REDEMPTION
Mon, 11 Apr 2011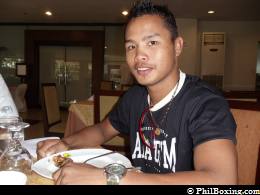 At 19 and undefeated in over 20 fights, he was hailed as the next Manny Pacquiao and stood side by side with the Filipino boxing icon in a Metro Manila motorcade that welcomed home Filipino boxing heroes after the successful


FASTEN YOUR SEAT BELTS FOLKS, PACQUIAO VS. MARTINEZ COULD HAPPEN
Fri, 18 Mar 2011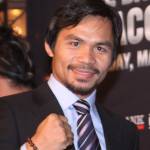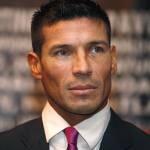 Curiousity led me to the short video clip, apparently posted by MP Boxing.Com in the Internet, showing Filipino boxing icon Manny Pacquiao watching


MANNY PACQUIAO SURVIVES 'CONSPIRACY'; WINS THE RING MAGAZINE'S BEST P4P
Wed, 16 Mar 2011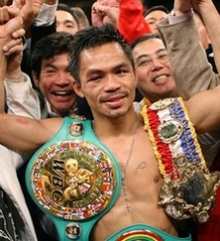 It's not that losing out to Sergio Martinez in the joust for the Best Boxer Pound For Pound Mythical Crown would really diminish the brightness of Manny Pacquiao's stellar boxing career or reduce


HARD-SELLING SERGIO MARTINEZ
Tue, 15 Mar 2011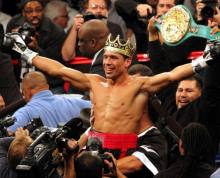 Hard-selling is the term used in the marketing world when salesmen and promotions agents try very hard to package and sell an ordinary product to the point of turning off prospective buyers. Suggestions that Argentinian worl


'THUNDERBOLT', 19 WINS, 18 KOs, STEPS OUT OF OBSCURITY
Sun, 13 Mar 2011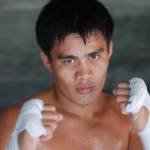 Four years after he turned professional quietly racking up an impressive fight record of 19 wins with 18 knockouts, 24-year-old Lorenzo "Thunderbolt" Villanueva will be ushered by his new promotions outfit, ALA Boxing, to sh


A FATHER'S UNDYING LOVE FOR NONITO, JR.; BOXING CHAMP APOLOGIZES TO BRAVEHEART
Mon, 07 Mar 2011
Davao City, The Philippines, 9 a.m. March 7 - There is no greater love than a father has for a son. A few minutes after philboxing.com posted my latest column which was interpreted by some as a death threat directed at world bantamweight champion Nonito Donaire, Jr., I received a frantic call fr


AN OPEN LETTER TO NONITO DONAIRE, JR.: BULLET IS FASTER THAN A SONIC-BOOM PUNCH
Mon, 07 Mar 2011
Your father is a dear friend to me and through this message I hope I will be able to shake you back to your senses, bring you back to earth again and make you realize that the triumph that you have just achieved, the euphoria, the celebration and the adulation that you enjoy now will have an end.


THE MEDIA (AGAIN) TAKES THE BLAME!
Sun, 06 Mar 2011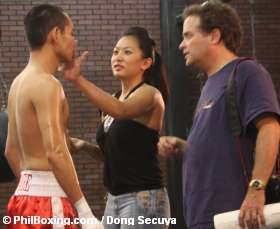 In the war of nations and in the arenas of conflict around the world, warring groups, unless they are terrorists, observe certain conventions, one of which is that journalists and Red Cross workers must never be harm