There are 8 articles attributed to this author.
Displaying articles 1 to 8.
NBA -- The time to push has arrived for struggling Bulls
Tue, 07 Jan 2020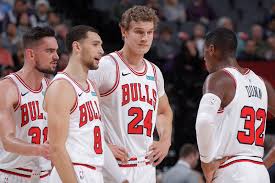 CHICAGO -- The New Year is here and despite a 13-23 won-lost slate, the Chicago Bulls, thanks to a weaker Eastern Conference, still have more than just a puncher's chance of landing a postseason berth. But they have to start making


NBA - Bulls brace for tough four-game stretch
Tue, 31 Dec 2019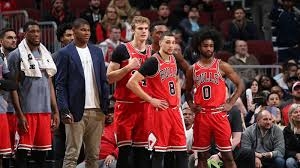 CHICAGO -- After beating the hapless Atlanta Hawks, 116-81 at the United Center on Saturday night (Sunday morning RP time), the Chicago Bulls improved to a 13-20 record and climb up to ninth place in the Eastern Conference.


NBA --- Bucks demolish Clips, 119-91
Sun, 08 Dec 2019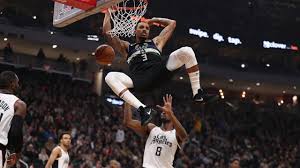 MILWAUKEE -- What was expected to be battle royale between two heavyweights turned into a laugher on Friday night (Saturday morning RP time) when the Milwaukee Bucks mangled the Los Angeles Clippers, 119-91, at the Fiserv Foru


NBA -- Markkanen shines, Bulls rout Pistons
Fri, 22 Nov 2019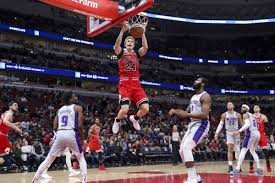 CHICAGO -- Great bench play and strong shooting from the Chicago Bulls spoiled the second and final return of Derrick Rose to his old stomping grounds this season. The Bulls shot an impressive 51.9 percent from beyond t


NBA -- Barrage of Rockets' 3s silence Bulls, 117-94
Mon, 11 Nov 2019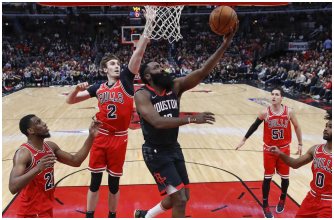 Chicago -- After trailing 20-27 at the end of the first quarter, the Houston Rockets unleashed a blistering 66-40 spurt in the second and third quarters to take care of business away from home on Saturday night (Sunday


NBA -- The Lake Show tames Bulls, 118-112
Thu, 07 Nov 2019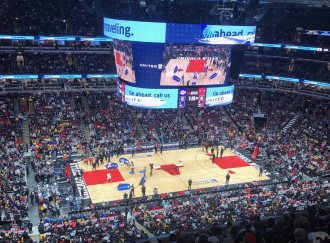 CHICAGO - After taking a commanding 65-46 lead with only 54 seconds left in the second quarter, the Chicago Bulls appeared well on their way to an easy win that would put them back on track following a slow start to the s


NBA -- Bulls collapse late, bow to Knicks
Tue, 29 Oct 2019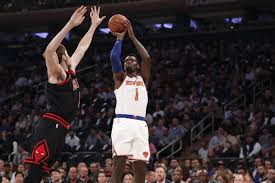 CHICAGO -- Usually, when a team leads by eight points with 3:33 left to play in the fourth quarter, victory is almost certain. Unfortunately for the Chicago Bulls, the unusual happened on Monday night (Tuesday morning in the


NBA -- Kevin Durant unlikely to play this upcoming season
Thu, 26 Sep 2019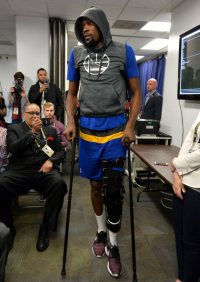 CHICAGO- When Kevin Durant chose Brooklyn as his next destination after leaving the Golden State Warriors as an unrestricted free agent this past off-season, Nets fans in New York and elsewhere were naturally giddy with excitement