There are 1,018 articles attributed to this author.
Displaying articles 1 to 10.
Pacquiao On Heroes
29 Nov 2015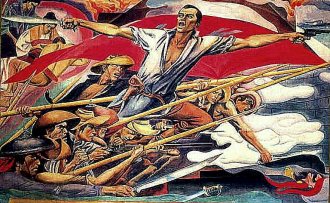 Boxing legend Manny Pacquiao paid tribute to the Filipino athletes, who, besides bringing honor to the country in international competitions, sacrificed their lives, too, on the bloc in the field of combat. Speaking on the eve


PACQUIAO RANDOM CHESS TOURNEY SLATED DEC 14-16 IN GENSAN
27 Nov 2015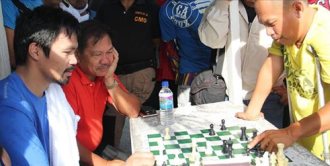 With the end in view to further develop and propagate the sport of chess among the Filipino youth, the MP Chess Players Organization in coordination with the National Chess Federation of the Philippines, has scheduled the S


REMEMBERING EMIL ZATOPEK
23 Nov 2015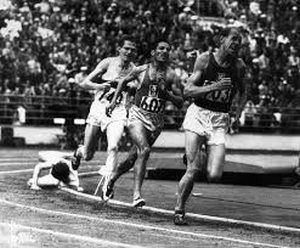 Remember Emil Zatopek, the all-time great Czech long distance runner who ran to an unprecedented Triple Crown in the 1952 Summer Olympic Games held in Helsinki? Zatopek, the teeth-gnashing, arm-waving Czech Army captain a


East and West battle in Kings Cup
18 Nov 2015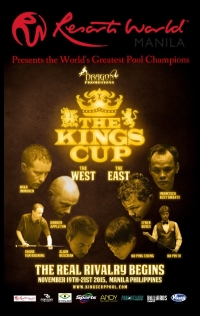 Eight of the brightest and finest pool sharks in the world battle starting today when the First Kings Cup of Pool unwraps at the posh Resorts World Hotel. Asia's best Efren "Bata" Reyes and Francisco "Django" Bustamante of


Pacquiao-Mayweather II, posible o hindi?
17 Nov 2015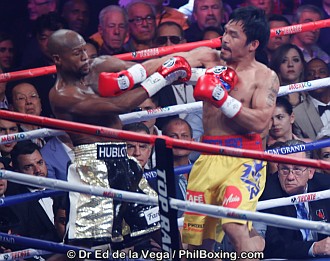 Okey, alam na nating lahat na retirado na si Floyd "Money Man" Mayweather Jr. at kung paniniwalaan natin ang bulong-bulungan malamang na sumunod ang mahigpit niyang kaaway, ang ma-alamat na Pilipinong si Manny Pacquiao.


Thrilla In Manila Aftermath
15 Nov 2015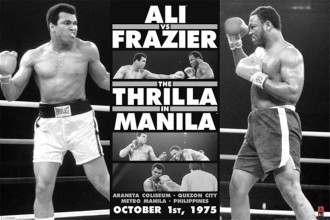 Thirty six years after the final chapter of their historic trilogy and up until Joe Frazier's death on November 7, 2011, the animosity between the former world heavyweight champion and his successor, Muhammad Ali con


Remembering Pacquiao's historic eight
14 Nov 2015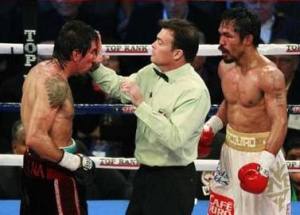 Few would probably remember that five years ago last Friday, November 13, Filipino boxing legend Manny Pacquiao completed his historic eight-division world championship conquest to emerge the only man in boxing history t


Egay Gomez dies at 73
04 Nov 2015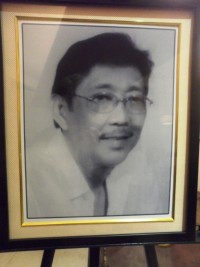 Edgardo "Egay" Gomez, one of the most prolific outside shooters Philippine basketball has produced, is dead. Egay, a member of the great Yco Painters five that ruled the premier National Open Championship for an uninterrupte


Valenzona opens Big Men's Camp
01 Nov 2015
The lack of tall, big men that has been the bane of national teams in the past international campaigns is hoped to end soon. Olympian Arturo Valenzona, through a foundation named after him as well as friends in basketball, is starting a year-round search for big men on Saturday, Nov. 7, at the P


Pacquiao Aguilas make ABL debut
28 Oct 2015
Pacquiao Powerevit Pilipinas Aguilas debuts against the Thailand Mono Vampires in the Fifth ASEAN Basketball League today at the USEP Gym in Davao City. The Aguilas, who are filling the void left by 2013 champion San Miguel Beer and several other previous teams, battle the Mono Vampires in t