There are 30 articles attributed to this author.
Displaying articles 11 to 20.
Manny Pacquaio, On a Personal Note
Tue, 09 Mar 2010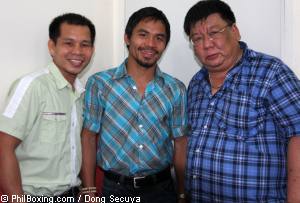 Los Angeles -- Much had been said about Manny Pacquiao. He is being hailed as the greatest boxer of the decade. His phenomenal climb on top of the rankings has made him earn the recognition and the accolade of boxing


A Big Big Thank You!
Sat, 27 Feb 2010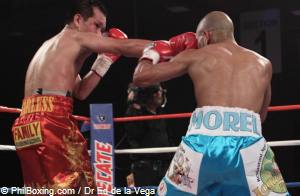 This is the perfect opportunity to express my gratitude and appreciation to everyone who showed their support with regards to my latest boxing fight at Hilton Hotel Las Vegas titled "Pinoy Power 3". The decision given by t


Farenas vs Somkhao, Bangis ng Kamao's Main Event
Tue, 05 Jan 2010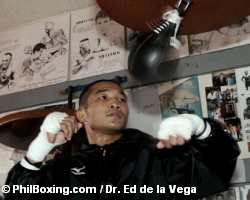 Mandaluyong Gym will be the venue of the first boxing event of the decade as Michael Farenas battles Thailand's Sathian Somkhao for a 10-round non-title fight on Friday January 8,2009. This is another boxing event sponsored by Busin


Happy Holidays, Everyone!!!
Wed, 23 Dec 2009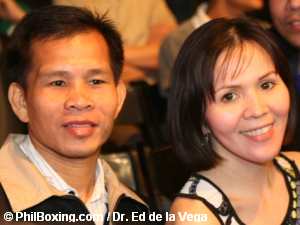 Christmas is the most awaited season of the year. For kids, it means gifts, vacation and lots and lots of goodies on the dining table and underneath the Christmas tree. For grown-ups, it means Christmas bonus and shopping


Gorres Holding On To The Dream!
Wed, 18 Nov 2009



Los Angeles, California - After the jubilation of Manny's historic win against Miguel Angel Cotto, it is now time for me to visit to one of the Pinoy boxers I am close to, Z "The Dream" Gorres which was hospitali


Firepower Chronicles: The Pacquiao-Cotto Weigh In
Sun, 15 Nov 2009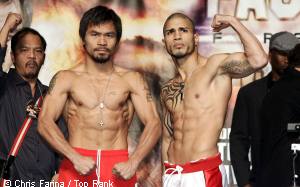 People swarmed the MGM Grand Hotel hoping to catch a glimpse of the fighters as today November 13 was the schedule for the weigh-in ceremony. The attendance far exceeded the attendance of the Pacquiao-Hatton match. People


THE 'FIREPOWER' CHRONICLES: DAY 1 IN LAS VEGAS
Thu, 12 Nov 2009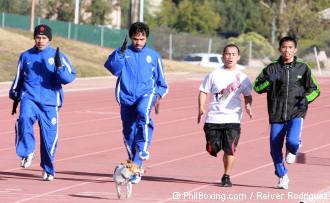 LAS VEGAS -- Good day, boxing fans. Malapit na malapit na ang "Firepower" boxing showdown between Pacquiao and Cotto, which is slated on November 14 and here's a short account of our trip to Vegas for the much awaited fight.


Pacquiao Getting Ready for Display of Superior Firepower
Sat, 31 Oct 2009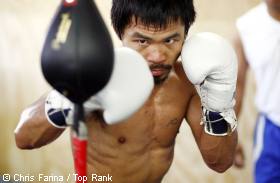 After the much publicized workout at my gym, Manny flew to Los Angeles California to do the final leg of his intensive training with Freddie Roach, Alex Ariza, Buboy Gonzales, Nonoy Neri and the rest of the Team Pacquiao.


PACMAN'S LAST DAY OF TRAINING AT MY GYM!!
Sun, 25 Oct 2009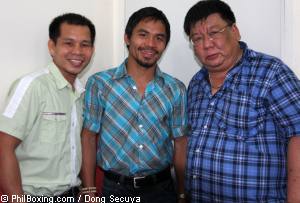 Manny Pacquiao arrived today 24th of October at 11 am for his last workout in my gym before he leaves for the US and resume his training at the Wildcard Gym in Los Angeles, California. He was his usual self, focused,


Pacquiao's Training Camp Chronicles
Sun, 25 Oct 2009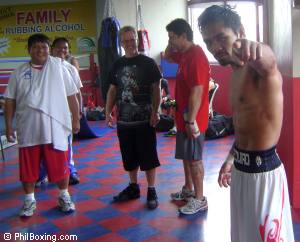 October 22, 2009 -- Day 3 After yesterday's full capacity attendance at the gym, my staff is getting ready for another Manny Pacquiao training session. Again, we are expecting that the place be filled to th