There are 272 articles attributed to this author.
Displaying articles 1 to 10.
Can't Pacquiao outshine Pacquiao?
02 Apr 2015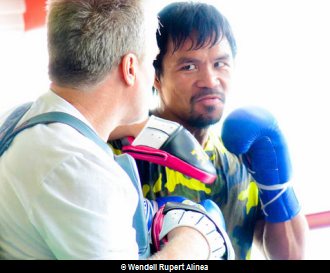 SO where were Manny Pacquiao and Floyd Mayweather Jr. as preparation for the so-called fight of the century entered its final month? As in the contrasting manner of their training, the rivals were in two divers


Praise be to ALA for jolly good boxing show
31 Mar 2015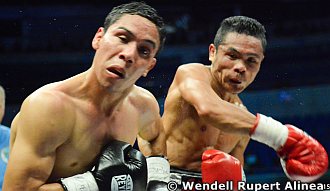 AFTER stopping an unranked foe, a punching bag if you please, former boxing superstar Nonito Donaire erupted like the great winner of old. He readily called out the name of the Cuban phenom who had beaten him to signal his s


Li'l things mean a lot in biggest fight
28 Mar 2015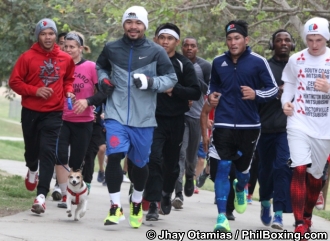 MICHAEL Koncz, Manny Pacquiao's chief aide, tried to downplay reports that the Filipino boxing superhero had suffered leg cramps. The denial was all to be expected. However, a subsequent report on Pacquiao's bothersome l


Incredible news from middle of nowhere
24 Mar 2015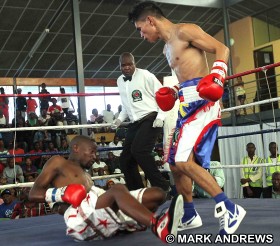 THERE'S the great news about a tiny Filipino boxer, who practically had to be pulled out from the hospital where he had undergone an appendectomy last month, winning in a world boxing championship bout in far-away Africa.


Look, Manny and Floyd treading diverse tracks
22 Mar 2015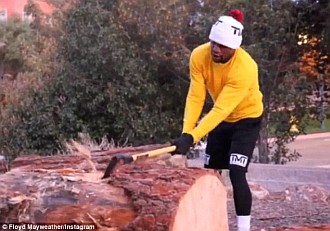 LAST seen and heard from California, Filipino national treasure Manny Pacquiao was in a big rush, huffing and puffing, like he had to catch the last bus out. He told veteran sportswriter Eddie Alinea for them to wait becau


Now, Roach (again) wants it by KO
19 Mar 2015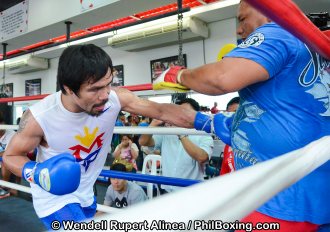 IT may be final or not, but Freddie Roach has reverted to the original plan of getting unbeaten Floyd Mayweather Jr. by knockout (KO). The seven-time Hall of Fame trainer of the year had raised speculations with


Pacquiao now with extra win-win shots
17 Mar 2015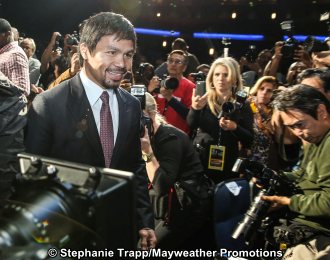 FLOYD Mayweather Jr. says they've got only one plan: Go out there and do their best. What the Mayweathers do best is, of course, be smart, main reason behind Floyd Jr.'s unblemished record (47-0) at age 38. This is bein


SUPERFIGHT ODDS START GOING WILD
15 Mar 2015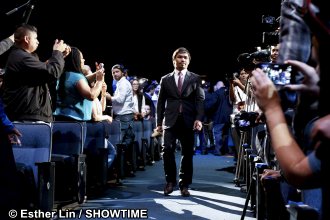 REIN in the odds, here comes unbeaten Floyd Mayweather Jr. swearing he would get Manny Pacquiao, a five-time loser, inside five rounds. This could also mean Mayweather, with fabled quiet sharpness, would play noisy aggres


Pacquiao picked to succeed in power grab
12 Mar 2015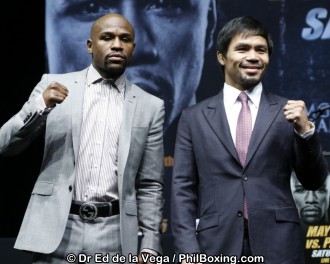 AN invitation to the ordination of the phenomenal Fr. Junie Maralit, 45, as Bishop of Boac, Marinduque in Lipa City tomorrow carried with it a stunning tip on Manny Pacquiao's chance to succeed in Las Vegas on May 2. P


Shouldn't Pacquiao hit peak form soon?
10 Mar 2015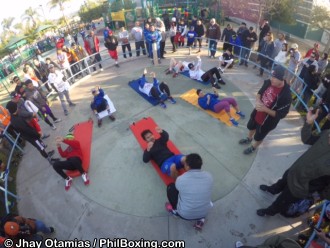 FLOYD Mayweather Jr. started to stop sparmates after only four days of training, while Manny Pacquiao was trying to climb back rusty from a four-month boxing lay-off. Doesn't look very nice, but don't tell that to