There are 475 articles attributed to this author.
Displaying articles 1 to 10.
NBA -- 2018-19 season opens with a bang. Celtics, Warriors flex muscles
18 Oct 2018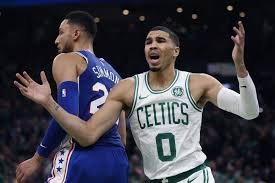 CHICAGO -- Kyrie Irving and Gordon Hayward, both returning from injuries, had a jittery start to the 2018-19 campaign but the Boston Celtic used the might of their defense and the depth of their bench the beat the Philadelphia


Pacquiao to fight Adrien Broner on January 12
07 Oct 2018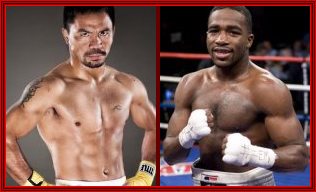 CHICAGO -- Roughly 798 days since his last appearance on U.S, soil, the legendary Manny Pacquiao will bring back the show in Las Vegas where he will defend his WBA title against Adrian Broner. According to a SPIN.ph sou


SECOND OVERTIME: Do yourself a favor, Kai Sotto, go to Real Madrid
04 Oct 2018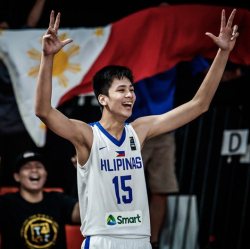 CHICAGO -- If I had Kai Sotto's ear, I won't just suggest that he take Real Madrid's reported five-year $1 million offer. I will insist that he sign that contract right now, right this minute. This means leaving his comfort zone.


Second Overtime: The tools Jerwin Ancajas needs to unify the 115-pound division
30 Sep 2018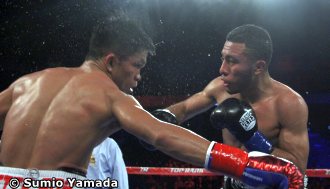 CHICAGO -- Like a jilted lover, motivated by grief and rejection, Alejandro Santiago stalked Jerwin Ancajas all over the makeshift boxing ring at the Oracle Arena in Oakland yesterday. The 22-year old Mexican challeng


SECOND OVERTIME: Who is this jolly red fellow scolding me?
26 Sep 2018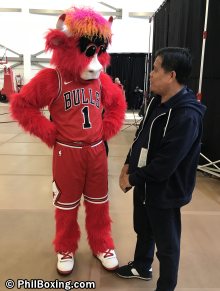 CHICAGO -- Players come and go. Franchises move on. That's just a fact of NBA life. But years after Michael Jordan had left the building and seasons after Derrick Rose and his oft-injured body had moved on to the Knicks, the Ca


Second Overtime: Homer D. Sayson
18 Sep 2018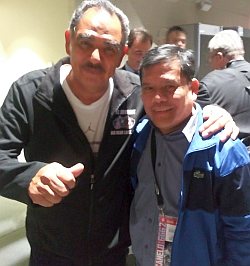 CHICAGO -- Majority of the sportswriters who covered last Saturday night's mega fight at the T-Mobile Arena in Las Vegas, most of them seasoned by years of covering the sweet science, scored either a draw or a narrow wi


Second Overtime: As a fake Canelo lurks, a real blockbuster looms
16 Sep 2018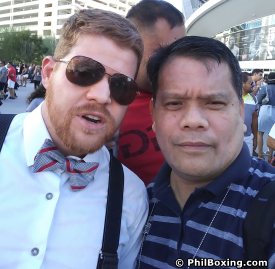 LAS VEGAS -- In a world of fake news and fake Facebook accounts, a fake Canelo Alvarez was sighted at the T-Mobile Arena yesterday, an appearance that took some of the edge off what had been a belligerent weigh-in. Ca


Second Overtime: World class training plus sage coaching advice equals Nietes masterpiece
11 Sep 2018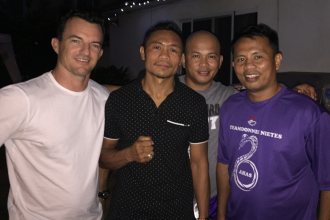 CHICAGO -- At age 36, with 346 rounds under his belt, Donnie Nietes was supposed to be old, over matched against a hungry lion in Aston Palicte, who was taller, bigger and stronger. But when they fought last Sunday for th


NBA West Finals -- Rockets tie series with Game 4 steal
24 May 2018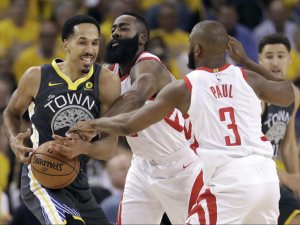 CHICAGO -- The Golden State Warriors collapsed in the final 12 minutes of Game 4 on Tuesday night and the Houston Rockets took advantage by scoring a 95-92 squeaker to tie the Western Conference Finals at 2-2. Gam


NBA West Finals -- Warriors steal homecourt with Game 1 win
16 May 2018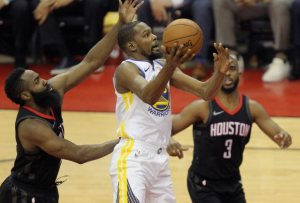 CHICAGO -- The highly-anticipated Western Conference Finals duel between the Golden State Warriors and Houston Rockets was electric as anticipated, full of thrills and chills. But after 48 minutes of action, it